Luis' Old Place is the ranch's general store. This unique store, located in an old donkey barn, houses items you may have forgotten to pack, as well as branded apparel or the perfect unique gift. Get the cowboy boots, hat and belt buckle you have always wanted. Open daily from 8am to 5pm. Additional shopping options in Grand Lake, Granby, or Winter Park.
The Story of Petey & Wolf
Our very own Petey stars in this book by David Craig. Available now at Luis' Old Place!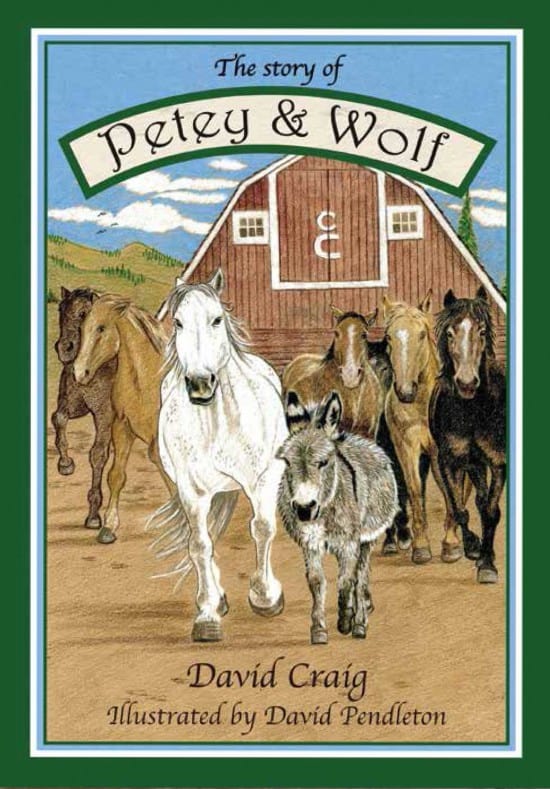 Petey & Wolf follows a happy Sicilian donkey named Petey as he goes about his job at the C Lazy U Ranch. There, he gives donkey rides to young children, and pals around with a host of horses, including Buck the Buckskin and Lilly the Palomino.
But one day Petey encounters a little more excitement than usual when a strong current sweeps him downstream! Can he find a way to stop the water from carrying him off?