There's always something magical about a stay at C Lazy U, Colorado's premier guest ranch, but a vacation during our annual Singer-Songwriter week is truly unforgettable. Hosted each year during the summer season, Singer-Songwriter week welcomes the country music stars you know and love that write your favorite tunes and top 40 hits: Monty Powell and Anna Wilson.

Singer-Songwriter Week: An Unforgettable Colorado Vacation
Every summer, C Lazy U ranch welcomes guests for a special 7-night summer vacation: Singer-Songwriter week. Throughout the week, guests still take advantage of all the activities and events the ranch is known for, like horseback riding, hiking, mountain biking, or relaxing in our luxurious spa. However, guests can also take advantage of one bonus activity during the week: a songwriting clinic taught directly by the legendary Nashville power couple Monty Powell and Anna Wilson.
Read More: Summer Packing List
Amidst the stunning backdrop of the Rocky Mountains, Monty and Anna will lead participants on an amazing creative journey. You'll learn the art of focused idea generation, group collaboration, and creative unblocking techniques these famed songwriters used to write hits like Lady Antebellum's Need You Now and Keith Urban's Tonight I Wanna Cry.
Through their fun, interactive, and collaborative songwriting process, attendees will write an original song in the 1/2 day clinic that will be premiered in a special performance on Friday night where they'll tell tall tales, true stories, and sing their hearts out.
Private Concerts, Mountain Air, & Memorizing Experiences
In addition to the singer-songwriter clinic, the owners of the ranch invite all the adults over to their home for a cocktail event and Monty and Anna perform a short acoustic set live. Then, on Friday, Mony and Anna have their blowout concert. The barn is transformed into an intimate concert venue to create one of the most magical nights of the year. The concert is not open to the public, and guests can expect to hear Monty and Anna play some of the hit songs they've written. Sometimes they're joined by other talented guests that contribute to the show. One year, Zooey Deschanel attended the event and hopped onstage to sing along with Monty and Anna in an impromptu performance. This unforgettable experience goes to show that anything can happen on the ranch, especially during Singer-Songwriter week!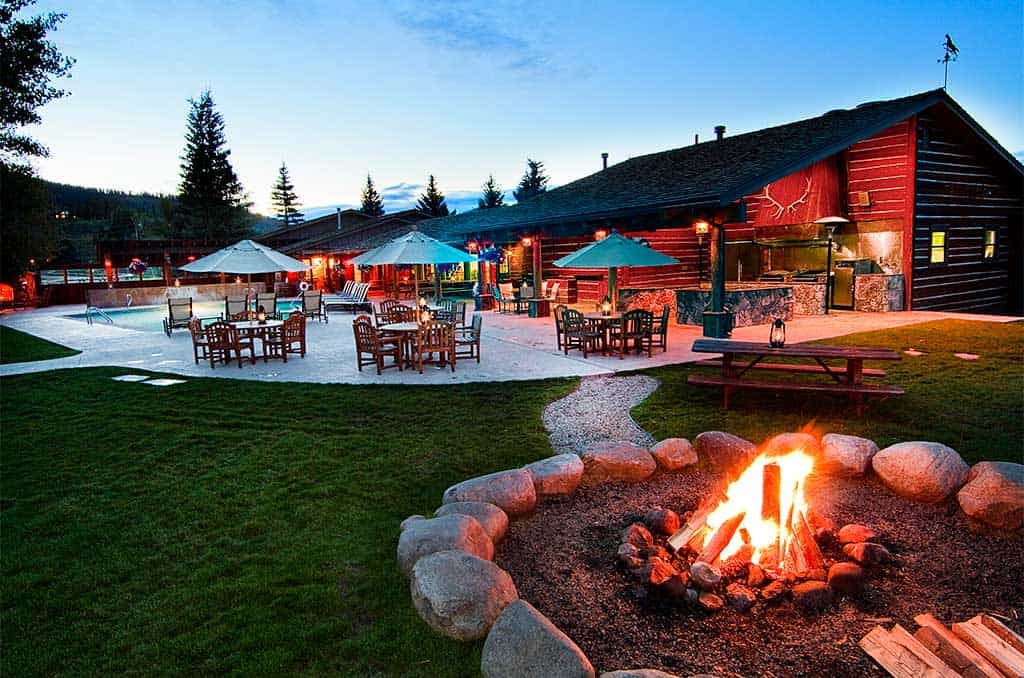 Frequently Asked Questions About Singer-Songwriter Week
Thinking about booking your stay at this Colorado family-friendly vacation destination? Learn more about what it's like to attend Singer-Songwriter week at the dude ranch!
Do You Need Musical Experience To Attend?
No! Anyone can enjoy the experience and no songwriting or musical background is needed.
Will I Have Time For My Favorite Ranch Activities?
Absolutely! Guests don't compromise any activity time during Singer-Songwriter week. If anything, all the activities and events throughout the week are enhanced because you'll be doing them alongside songwriting legends!
How Did Singer-Songwriter Week Become A Tradition?
Monty and Anna are world-renowned musicians who have fallen in love with the ranch – and the ranch has fallen in love with their music! The Singer-Songwriter week is not about Hollywood, Nashville, or the glitz and glam that comes with spending time with famous musicians. Rather, this week is all about enjoying the western lifestyle along with great music.
What Are Monty Powell and Anna Wilson's Achievements?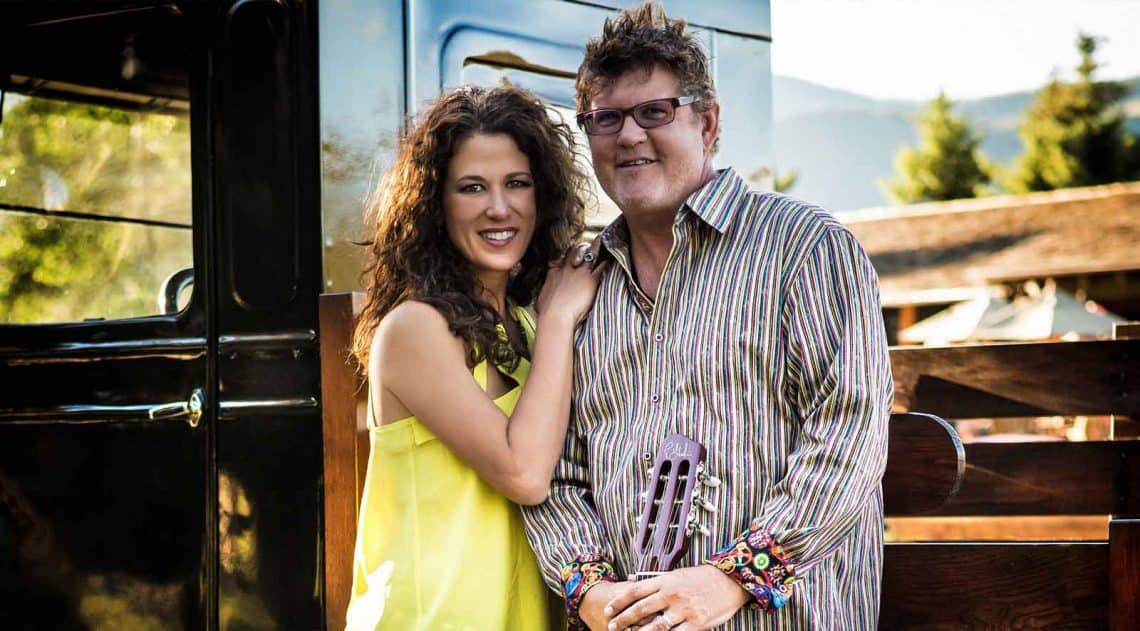 Both Monty and Anna are dynamos in the music industry. Monty has found his niche as a songwriter and often collaborates with artists like Keith Urban, Lady A, Rascall Flatts, Tim McGraw, Brooks & Dunn, Cris Cagle, James Otto, JoDee Messina, Chuck Wicks, Diamond Rio, and many more.
Anna has also recorded and performed with Grammy award-winning and legendary artists Keith Urban, Lady A, Kenny Rogers, Larry Carlton, Ray Price, Connie Smith, and more. She's an award-winning ASCAP songwriter whose works appear on over 7 million RIAA certified records, for artists like Lady Antebellum, Reba McEntire, Billy Ray Cyrus, and more.
Whether you're an aspiring songwriter, country music fan, or just looking for the perfect summer vacation getaway, you can't miss Singer-Songwriter Week with Monty Powell and Anna Wilson.
Contact us with any questions. Limited cabins remain, so book now to reserve your spot!
Book Your C Lazy U Dude Ranch Stay