If you're planning your next horseback riding vacation, look no further than C Lazy U ranch. Our Colorado mountain getaway is home to over 200 horses and a robust horseback riding program, allowing guests to enjoy up to two trail rides almost every day of the year. Horseback riding at the ranch gives you more than lifelong memories and breathtaking views of the American West – but did you know that the sport can provide multiple health benefits, too? Read on to learn more!
Related: Is Children's Horseback Riding Safe?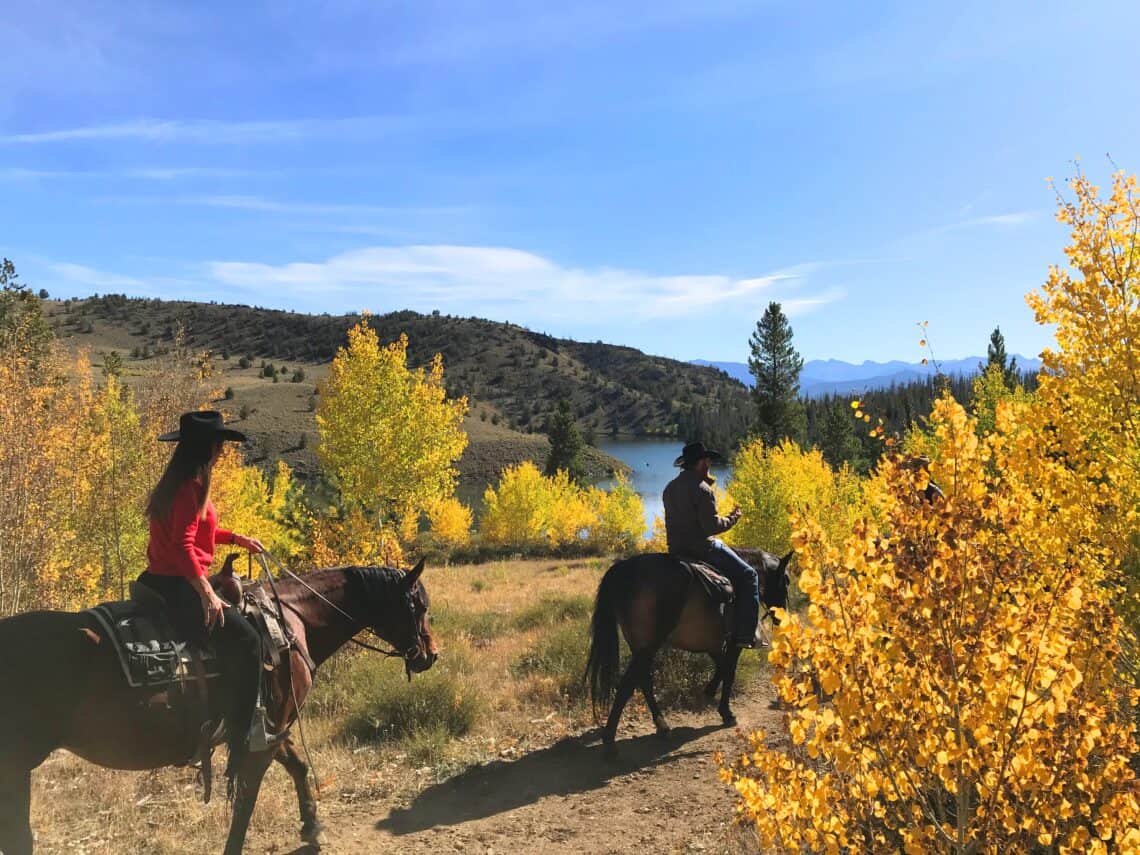 Improved Strength
It's a common misconception that the horse does all the work – to stay balanced and lead the horse in the right direction, you'll need to engage your core, legs, inner thighs, and pelvic muscles. By strengthening your core and other major muscles through riding, you'll enjoy better posture and an improved overall muscle tone. If you decide to spend time at a horsemanship clinic, you'll strengthen your muscles even more!
Better Motor Skills
There's a lot to keep track of when you're horseback riding – the speed and direction of your horse, upcoming obstacles in your path, and other riders on the trail. Keeping track of all these things at the same time – and properly guiding the horse – flexes your coordination, reflex skills, and fine and gross motor skills.
Improved Confidence and Self-Esteem
Riding isn't easy, but learning to ride can play a big role in developing your confidence and self-esteem. With horses available for riders of every level, beginner riders can safely develop foundational skills while advanced riders can challenge themselves to meet new goals. The end result? Happy, active guests that enjoy a renewed sense of self-worth and self-image.
Reduce Stress
Many riders describe being on horseback as the most relaxing part of their day. In addition to enjoying the great outdoors and fresh air, there may be physical reasons why riding can reduce stress. The activity stimulates your muscles, joints, and circulatory system, which can help your body destress on a physiological level.
Companionship
Being able to interact with animals has been shown to have a positive effect on people, and spending time with horses is no different. At C Lazy U, we pair you with the same horse every day of your vacation – allowing you to form a strong bond of trust and companionship. Many of our guests remember their horse for years to come – and request to be paired with them when they make a return visit!

Are you ready to enjoy the multiple benefits of horseback riding (not to mention our luxury accommodations, gourmet meals, and relaxing spa)? Book your guest ranch vacation today!