Here's A Special Note from Domino
Yo, Yo, Yo what's up!! I'm Domino!! I dare you to figure out what horse I am!! Here is a hint…. I am a Leopard Appaloosa with the coloring of a classic children's game! And in case you didn't know, I was also in the movie Saddle Ridge Ranch with my buddy Chester. Can't wait to rock out with you!! Woohoo!!!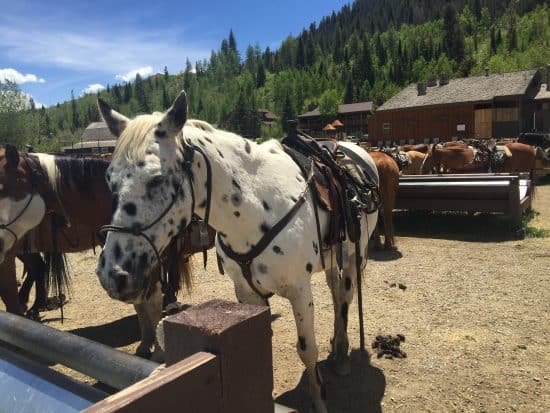 Quick Facts About Domino
Age: I'm 22 years old
Breed: I'm a Leopard Appaloosa – I bet you can guess what I look like from the "leopard" in my breed name.
Color: I'm white with black spots, like a giant Dalmatian!
Favorite Activity: Having the kids cheer me on when I jingle out to pasture – it's awesome!
My Best Friend: I love hanging out with my main buddies, Buck and Chester.