Nestled in the heart of the picturesque Rocky Mountain countryside, C Lazy U dude ranch and all-inclusive resort in Granby, Colorado offers a unique blend of adventure, relaxation, and luxury. A Western vacation with us is jam-packed with horseback riding, pampering, and thrilling outdoor activities – but guests looking to keep  up with their physical fitness routines also have access to everything they need to stay in peak condition. 
Today, we're taking a closer look at one of the lesser-known features of the ranch: the guest gym facility. If you're a fitness enthusiast looking to stay in shape while enjoying stunning Colorado mountain views, then we have the perfect spot for you!
Related: How to Physically Prepare for a Horseback Riding Vacation
The Best Workout in the West
At C Lazy U, guests don't have to worry about sacrificing their workout routines while on vacation. Our all-inclusive resort boasts a fully-equipped guest gym, located in the West side of the Patio House. The gym is open 24-7 so anyone can squeeze in a workout on their own schedule.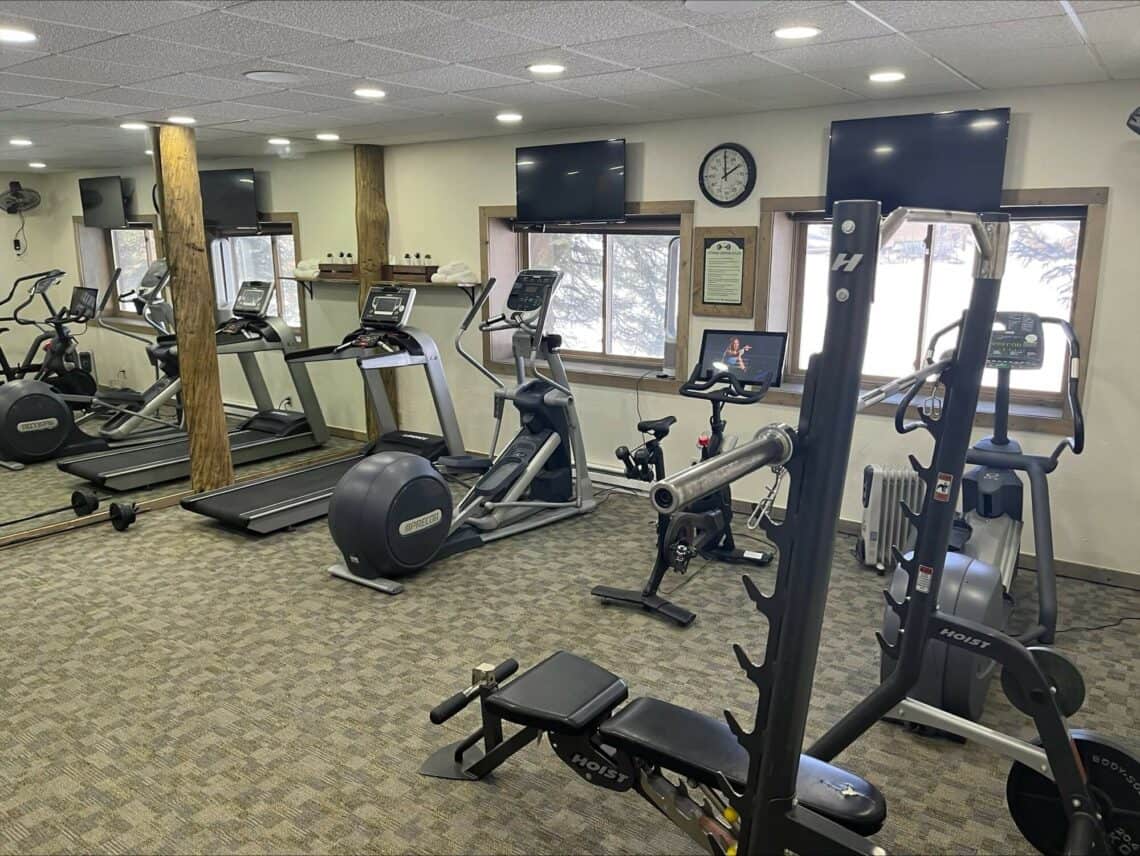 Inside the gym, guests can find a variety of equipment to meet their fitness needs for a vacation workout, including a treadmill, two ellipticals, two Peloton Bikes, Functional Trainer Cable Machine, squat rack, adjustable bench and Olympic bar, free weights ranging from 2 lbs-60 lbs, kettlebells up to 25 lbs, yoga mats, and Swiss balls. The equipment is all new and kept in outstanding condition, and nothing in the gym is more than 8 years old. 2-4 guests are able to use the facility at a time, depending on their workout routine.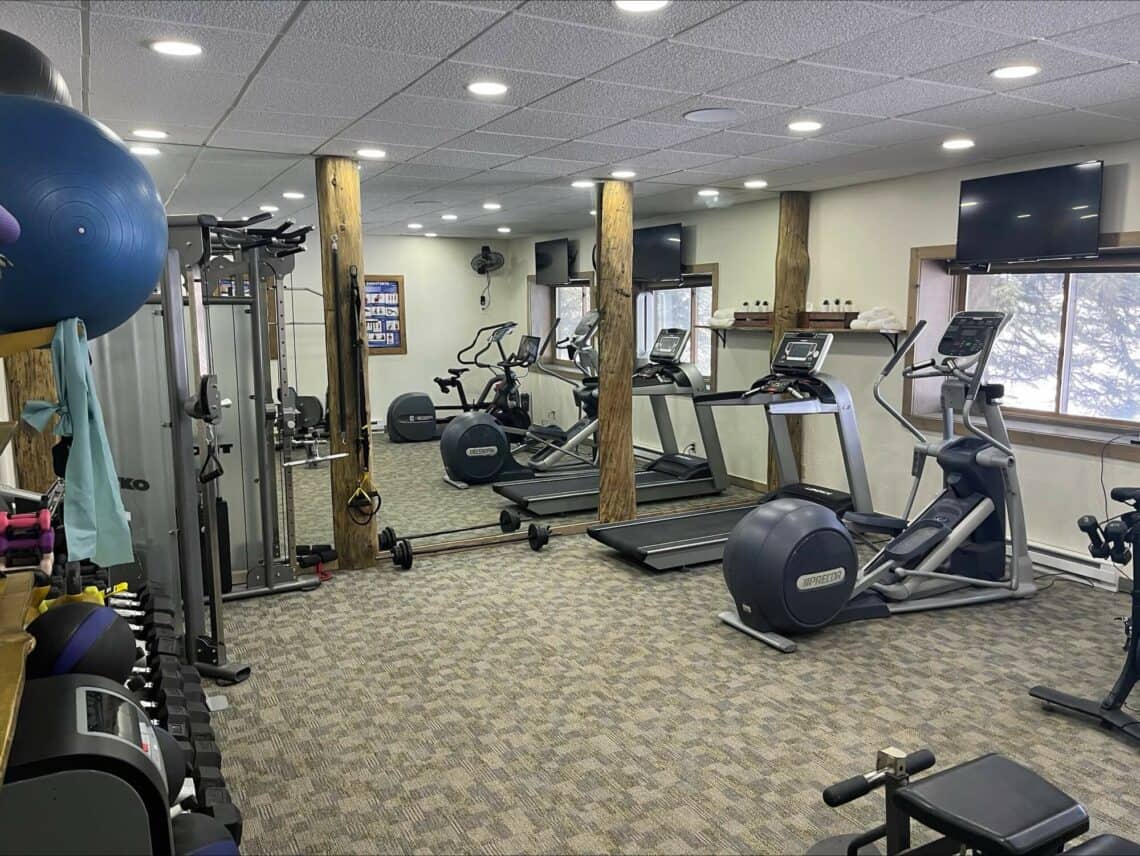 Read More: Become Your Best Self at C Lazy U Ranch
Scenery to Elevate Your Mindset
When it comes to a vacation at an authentic dude ranch, guests expect to be surrounded by the natural beauty of the great outdoors – and a workout at C Lazy U is no different. One of the best parts about the gym facility is its location. On the occasions that Mother Nature doesn't allow guests to stay active outside, the fitness center is a nice getaway to keep your body moving. The gym is located in a quiet corner of the Patio House, and provides limited distractions and invigorating views of our surrounding 8,500 acres of natural splendor.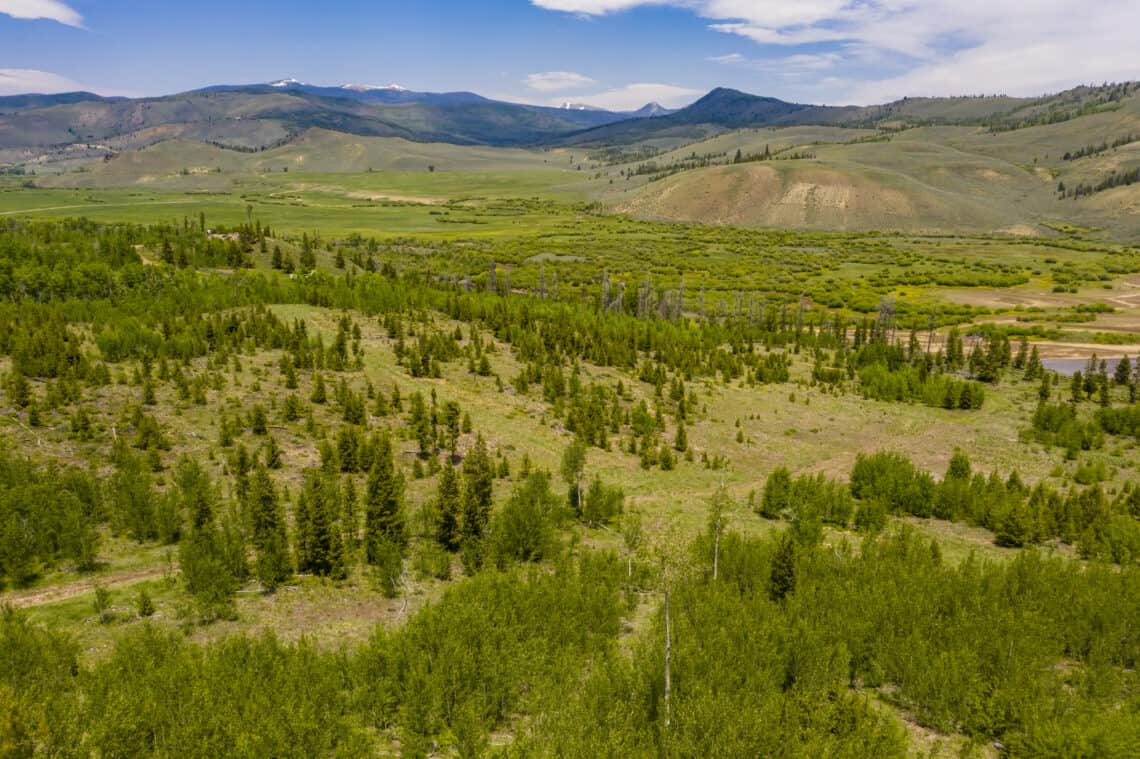 For those looking for a different kind of distraction during their morning run, the gym also has multiple televisions available for guest use.
Fitness Outside of the Gym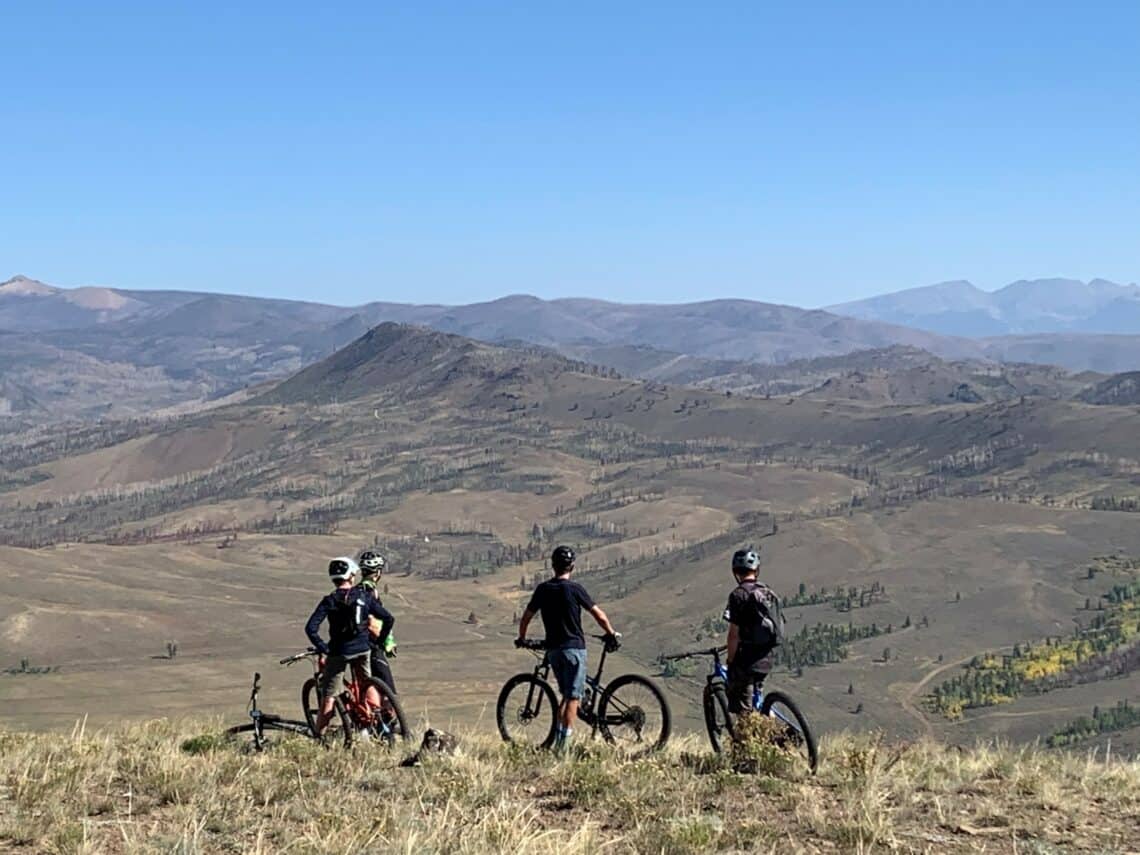 Of course, on a Colorado dude ranch, there's tons of ways to strengthen your body and mind outside of the gym. Need a hand? Our expert ranch staff provide guided mountain yoga, guided hikes, guided climbing on the rock wall and ropes course, and guided mountain biking to get guests outside and moving. Whether you're a fitness enthusiast looking to maintain your workout regimen or someone who just wants to stay active during your vacation, C Lazy U has you covered!
Ready to get away into the fresh air and mountain scenery? Start planning your Western escape today!