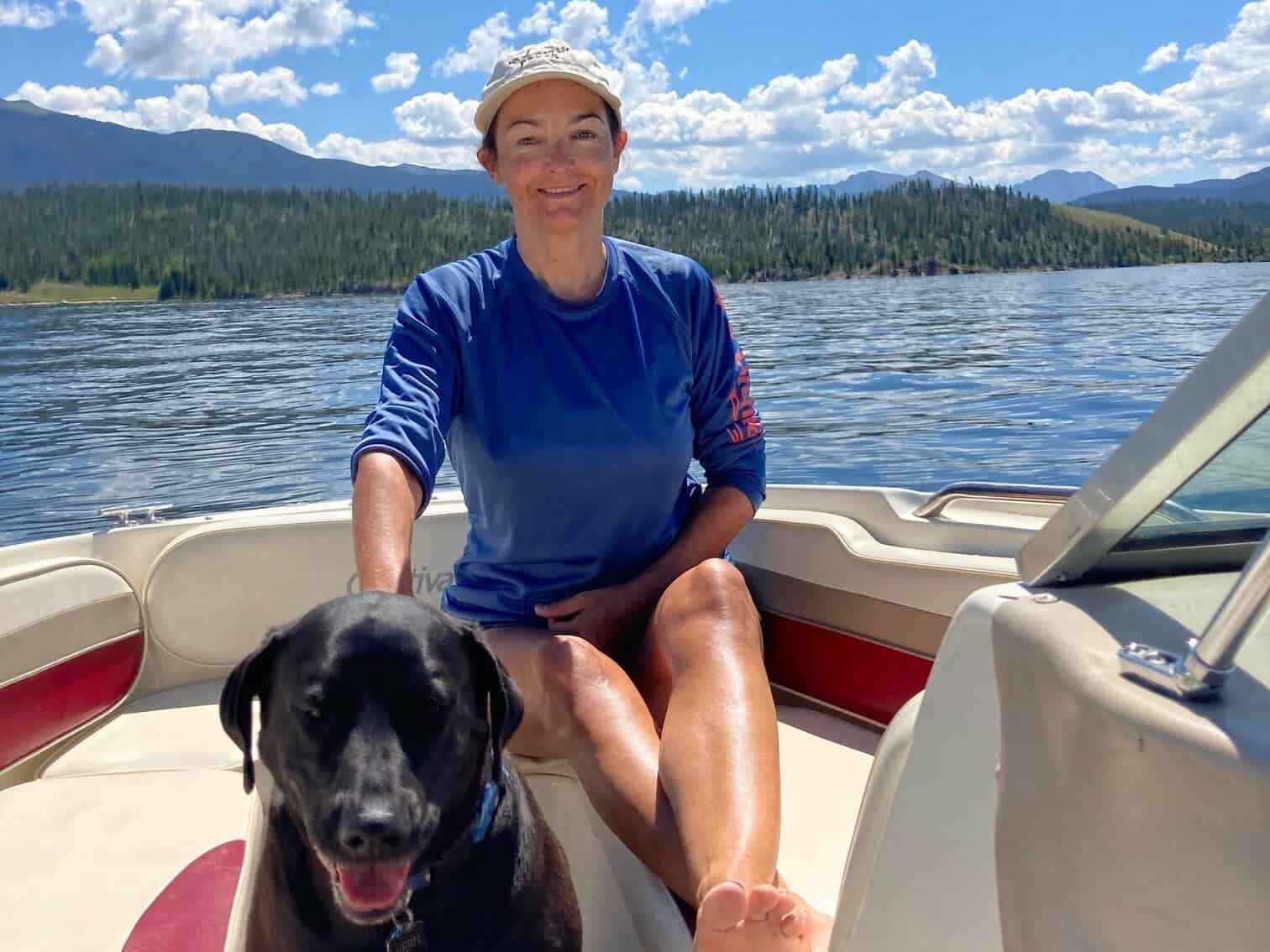 When you think of life working on a ranch, the first thing that comes to mind is probably wranglin' and riding. While it's true that western archetypes of cowboys and cowgirls make up a considerable section of ranch life, no five star vacation destination can run without hardworking and dedicated accountants. Enter Lisa Anderson, superstar accountant at C Lazy U Ranch since 2010, and the focus of this month's edition in our behind-the-scenes blog series.
See Also: Meet Tami Burkett
Number Crunching in the West
Before coming to the ranch, Lisa Anderson worked in construction accounting. However, in 2010, construction was slow, and she was eager to pick up some extra work. The former CFO of the construction company Lisa worked for had become C Lazy U Ranch's Controller (the overseer of all accounting operations), and hired her to help a couple days a week with Accounts Payable for C Lazy U.
Two days a week turned into three days a week, then four. Lisa picked up payroll, auditing, some month-end responsibilities, credit card (vendor purchase) reconciliation, sales/use/lodging tax returns, and member billing preparation. As Accounts Payable expanded over the years, some of those extra duties were scaled back to allow Lisa more focus on the growing A/P.
Related: The Other Side of Ranch Life
Changes on the Ranch
In 2020, the Ranch faced both COVID-19 and the East Troublesome wildfire, and C Lazy U had to shift operations to better accommodate modern challenges. Accounting operations became (mostly) paperless, and Lisa began to work remotely. The flexible work schedule and ability to work remotely was always a draw of the job, though, and a cherry on top of an already incredible working environment that has kept Lisa at C Lazy U since 2010.
Lisa has witnessed firsthand the evolution of the ranch from a seasonal vacation destination into a true, year-round resort – an experience she's found to be "a real eye opener." Seeing guests dry and having a blast in April – a time typically considered "mud season," in the Rocky Mountains – still blows her mind.
The Lighter Side of Ranch Life
What does Lisa love the most about C Lazy U? Though it's a tough pick, she says it has to be the morning Jingle and the breathtaking scenery. She also mentioned the Fourth of July Parade as a highlight and an incredibly entertaining spectacle. One of Lisa's favorite ranch memories is having to "coach" the Controller on her baseball pitching skills, and giving her the confidence to throw an amazing pitch over home plate at Coors Field on C Lazy U Day.
Lisa's favorite coworker – and the best part of her job – is her wonderful dog, Vern.
What will be your favorite part of C Lazy U? Find out by booking your Colorado dude ranch getaway – or make it a lifestyle and apply to work with us out in the great American West!