Every week on the ranch is special, but 4th of July brings a little extra magic to C lazy U. Nestled in the heart of the Rocky Mountains, this luxury Colorado dude ranch gives guests the perfect setting to celebrate our country.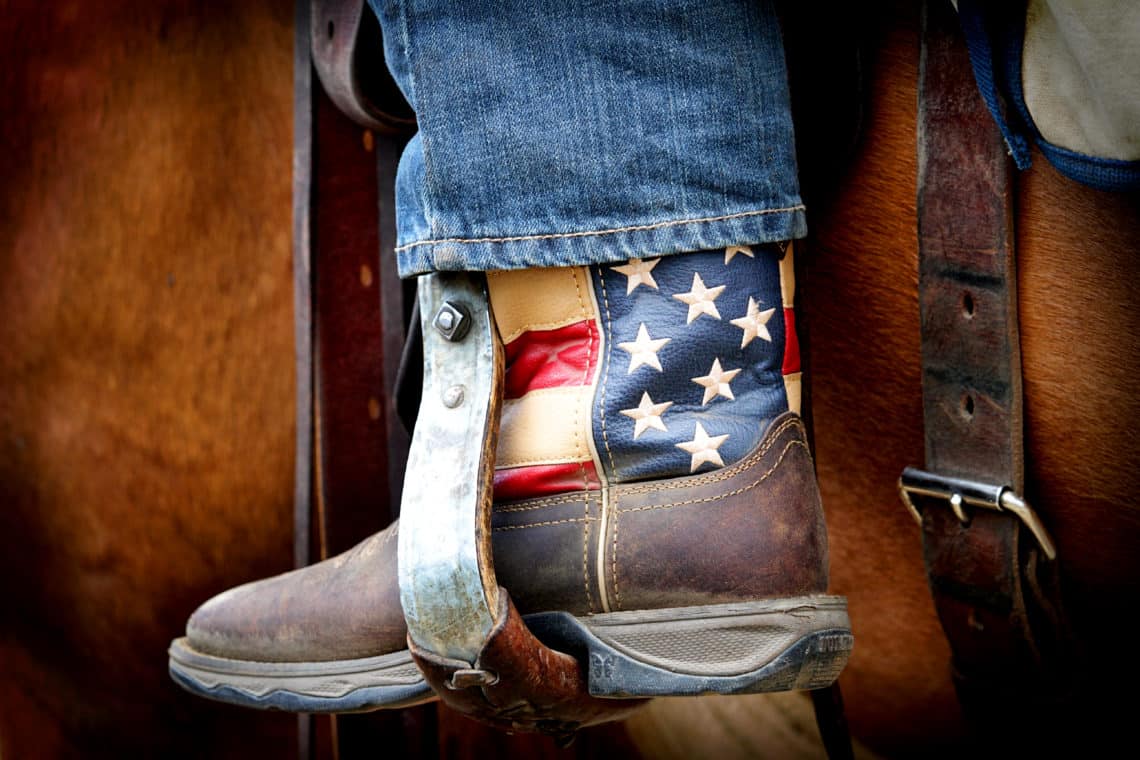 The blend of the true American West and modern day elegance will captivate every family member and make this 4th of July a holiday you'll remember forever.
Fly Your Flag High
During the week of 4th of July, the ranch is fully decked out in red, white, and blue. With American flags proudly waving all around the ranch, C Lazy U invites each guest to take part in the fun. Every family will receive their own flag to hang in their cabin and commemorate this special time together.
Show Off Your Patriotic Side
Start your 4th of July off with a bang by participating in our annual 4th Of July Parade. Celebrate Independence Day by dressing up in red, white, and blue – the more, the better! Complete your outfit by bringing along your family's flag and waving it high for all to see.
Participate in All-Inclusive Dude Ranch Activities
Of course, every C Lazy U vacation is all-inclusive, which means you'll enjoy three gourmet meals each day and experience countless fun-filled activities. With horseback riding, fly fishing, archery, swimming, mountain biking, and more, there's something for every family member. Kids can enjoy our renowned Kids & Teens Program, where they'll meet new friends, try out age-appropriate activities, and stay busy, happy, and safe. With lodging, meals, and daily activities taken care of, all you'll have to worry about is having fun!
Watch Breathtaking Fireworks
What better way to celebrate 4th of July than with a fireworks show? After participating in the 4th of July parade, enjoying a day full of activities, and eating some delicious home-cooked meals, relax with your family to watch our spectacular private fireworks show. Not only will you have a front-row seat to an impressive show, but you'll enjoy the ranch in a whole new light as the fireworks illuminate C Lazy U and its beautiful Rocky Mountain backdrop.
4th of July at C Lazy U ranch is unlike any other, and we'd love to celebrate with you and your loved ones! Book your 4th of July family vacation now, or plan ahead for next year. Hurry – spaces fill up fast!