Holding a destination wedding at C Lazy U Ranch is a picture-perfect way to get married, thanks to its breathtaking location, beautiful facilities and talented on-site wedding coordinators. Though we provide plenty of ranch wedding amenities, couples can ease their mind with a checklist of last-minute tasks before the big day.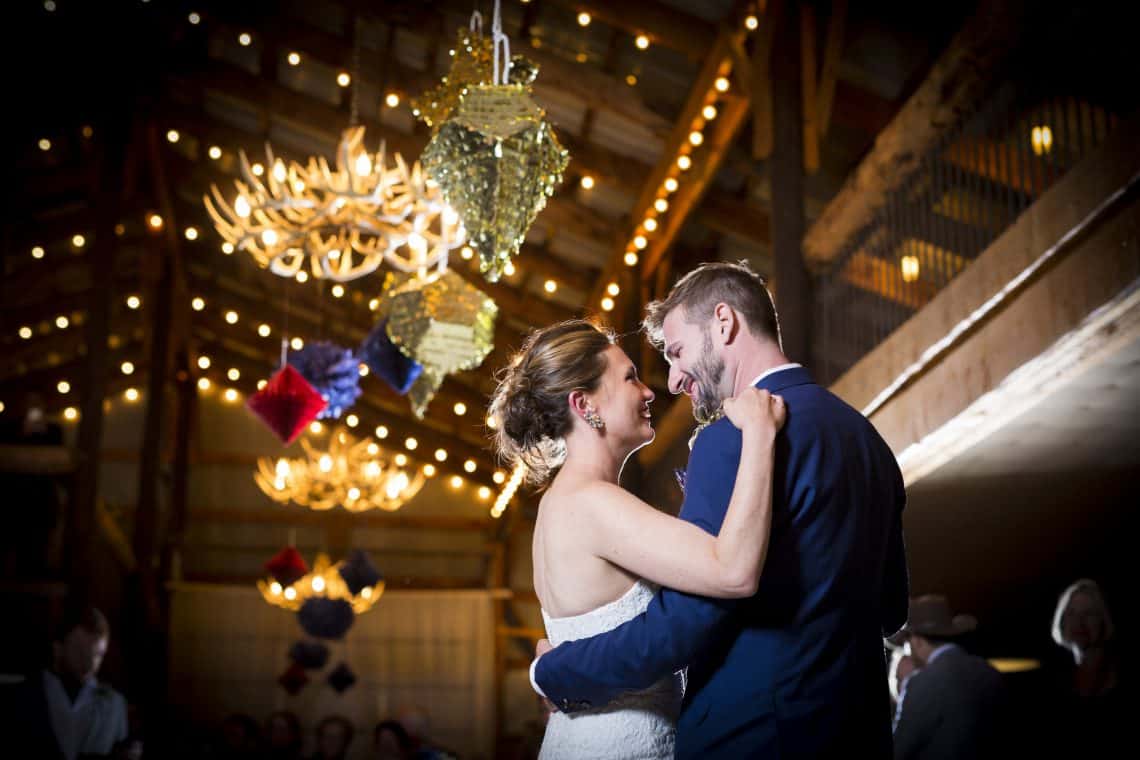 Double-check your suitcase.
Ranch weddings are often multiday affairs due to their fairly remote locations, so you'll need more than your wedding attire. Pack enough for an entire weekend of outdoor fun — horseback riding, swimming and more — keeping the ranch's summer packing list in mind. You may be there for the wedding, but it's a vacation, too!
Check with your vendors.
Get in touch with your vendors a week before the wedding to ensure everything is on schedule, especially if they're expected at the ranch. Make sure that you give them any travel and transportation information, as well as contact information for your bridal party, a family member and/or close friend to ensure that they can get in touch if needed.
Confirm transportation to your ranch wedding.
Guests may be coming in from all corners of the country, so make sure that transportation is clear: you don't want to field phone calls from panicked guests that can't find a way to get to the ranch on your wedding day. If you did not provide transportation information on your wedding website or invitations, put someone in charge of informing the guests.
C Lazy U Ranch offers shuttle service to bring guests from the Denver International Airport, Kremmling Airport and Granby Station to the ranch.
Get your guest goodies ready.
Ease your mind leading up to the wedding by packing any welcome gifts as early as possible — and then pack them with your suitcases so you don't forget them. If you've decided to send out some goodies before your destination wedding, make sure that they are shipped on time.
Keep an eye on the weather.
You can control a lot of things on your wedding day, but the weather is not one of them. Colorado summers often feature afternoon thunderstorms, so make sure that you pack some raingear and prepare a Plan B for your wedding ceremony or reception should it be outside. You could also use the weather to inspire your welcome gifts: include an umbrella or poncho for the guests!
Print out your itinerary.
You may have gone through the event over and over in your mind, but the stress of the wedding can make you a little forgetful.
Pack an emergency kit.
Not all ranches have on-site general stores like Luis' Old Place at C Lazy U Ranch, but you should still pack your own emergency kit just in case. Make sure to pack a few items that may come in handy in an unforeseen accident:
Sewing kit, including needles, safety pins, scissors, fashion and hem tape, thread and buttons
Tweezers
Nail polish, including clear and the color you've chosen for your wedding, and a nail file
Deodorant
Feminine hygiene products
Razor and shaving cream
Stain remover pens or towelettes
Pain relievers
Dental floss or toothpicks
Earring backs
Superglue
There is plenty of other things that may come in handy, so don't be worried you're bringing too much — you may end up needing that obscure item!
Enjoy the time before the wedding.
Holding your wedding at a dude ranch means that you'll be treated to a weekend of fun and adventure before you exchange your vows. Instead of stressing about the flowers and the music, enjoy the time you've been given to create amazing memories with your family and friends. Go on those long horseback rides through the Rocky Mountains, or pamper yourself in the Lazy You Spa.
Weddings at C Lazy U Ranch are unique — you get exclusive use of 8,500 acres of stunning Rocky Mountain scenery. Don't waste it; make it a part of your wedding weekend!