This post was written and provided by Janet Solie, PA, MS, who leads the Women in the Rockies special event at C Lazy U.
The stress of modern life for women is exhausting. They need an experience that allows them to step away from the daily grind to regroup and rejuvenate. This is why, three years ago, we introduced the Women in the Rockies Wellness Adventure in partnership with C Lazy U guest ranch, a perfect getaway for a mother-daughter vacation, a retreat with your girlfriends or a place for you to recharge and connect with like-minded women.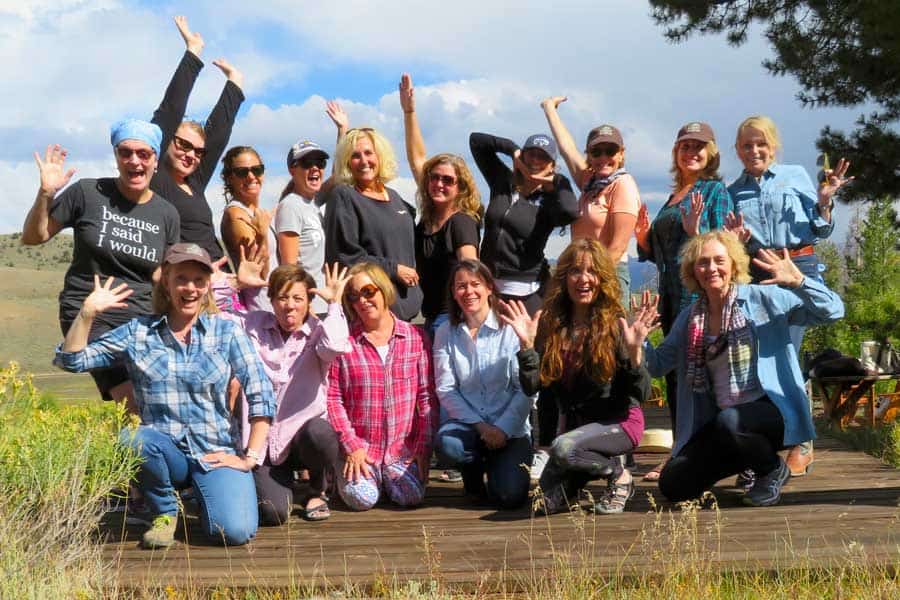 Our vision was to offer women from all walks of life an innovative program that combined personal connections with horses and the spectacular setting of fall in the Colorado Rockies with the support and friendship of like-minded women. The overarching theme of the experience would be adventure and wellness. We are pleased and honored to report that our efforts have been successful in ways we never imagined.
What a Typical Day Looks like
We designed our program's process to be a balanced flow between morning and afternoon activities. Mornings are all about horses, orientation presentations on horse communication, groundwork, grooming and of course trail riding. Our rides range from scenic walks to intermediate instructional sessions to faster paced outings for experienced riders. Our morning sessions are followed by a buffet lunch with many healthy options as we dine as a group on the patio by the pool.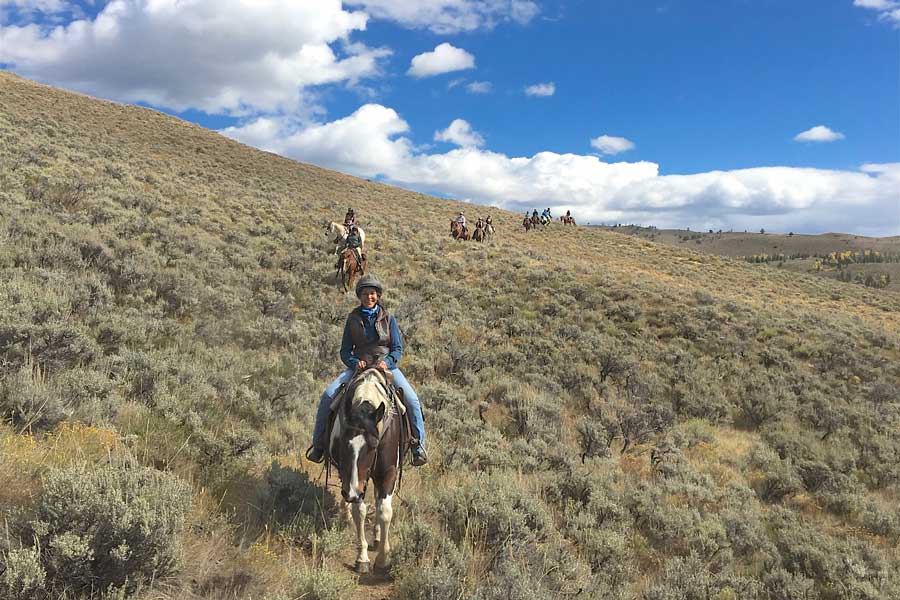 Afternoons are all about professional health coaching in the beautiful Latigo room overlooking the ranch. Each day we present new topics then break into small groups to complete exercises as well as share our AHA moments and goals with other attendees. We finish our "class work" with plenty of time to kickback and relax, maybe get a massage, write a journal entry or take a glorious nap after watching the horses leave as a herd on the evening jingle. Later we will be reconvening to share dinner together.
When we say our efforts have been successful for the women who have attended our program, we mean that these women have found something in their time together that clearly enriched and changed their lives.
What to Expect From Your Women in the Rockies Experience
You leave with new friends or if you brought a friend or daughter you leave with a stronger relationship along with memories that will sustain you for years to come. Not surprising, many of our attendees stay in touch with each other and make plans to saddle up together the following year.
You leave with a deeper connection to horses through learning about how to communicate with them and these gentle but firm techniques establish you as the leader in your relationship with your CLazyU horse both on the ground and on the trail.
You acquire new insights and strategies for weight management or simply improving healthy eating behaviors through practicing mindful eating principals one meal at a time.
You leave armed with the confidence and skills to identify, set and achieve personal wellness goals because you finally had a nurturing environment to focus on what you decided it was time to change and figured out how to do it. The support of our professional coaching staff proved invaluable in mapping out what steps you needed to take implement and sustain the change.
You gained important insights into the hierarchy of sources of chronic stress in your life and, as important, better ways to manage it. You were given a set of new stress management tools that were easy to learn and wonderfully available at any time and in any situation.
And above all, you had lots of fun in your new refuge from the pressures of the world. New or strengthened friendships, the connection with a horse and our friendly support staff all conspired to create an epidemic of smiles and laughter. You catch yourself marveling about how good it feels to laugh again. You also discover that activities like "happy hour" with the herd bring its own share of pure joy. As your group jostles across the "big" meadow on a hay wagon to find each attendee's horse and its herd mates, you realize how much friendships determine the quality of life. The smiles and laughter of the meadow continue with the group at dinner where attendees share their favorite moments of the retreat. This might be early morning conversation at Cowboy Coffee or an amazing trip to the spa. It might include hanging by the pool or watching the horses jingle out at the end of the day.
We have discovered that in the end, Women in the Rockies is all about convergence, the magical coming together of horses, season, location, coaches, curriculum, colleagues, activities and amenities. As we had dreamed it would be, our program is a life-changing brew that restores hope and direction for women when it is needed the most. For this and the special partnership we share with our friends and colleagues at C Lazy U Ranch, we are forever thankful for this unscheduled miracle in all of our lives.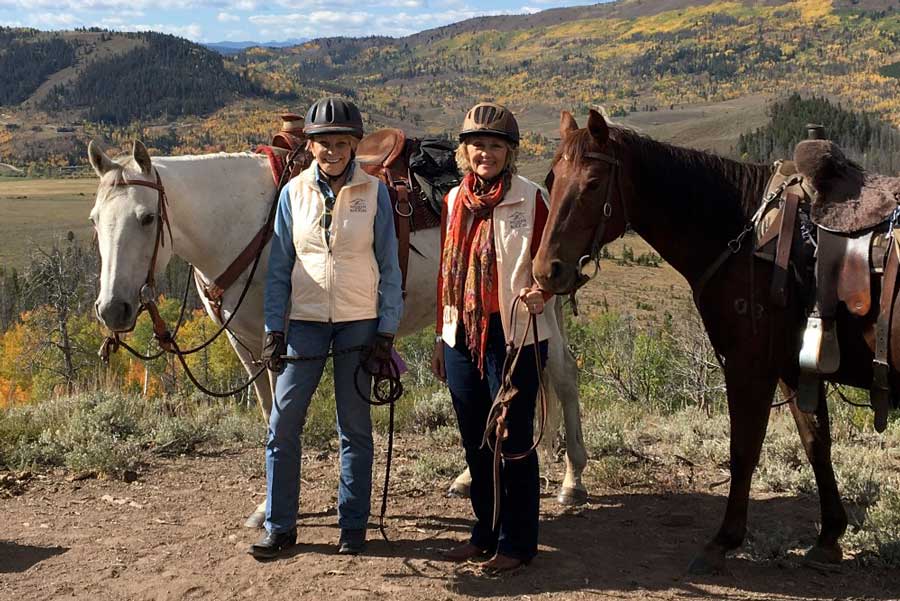 About the Author
Janet Solie, PA, MS is an integrative health coach and physician assistant who specializes in coaching women in areas of self-care, mindful eating and challenging life transitions that includes recovery from a cancer diagnosis. Janet has a telephone based health coaching practice, HealthCoachAdvantage.com. She is based in both Southern California and on ranch at C Lazy U.
Book your spot early as this event will sell out!