What image do you think of when someone mentions the great American West? Cowboys? Horses? An eagle on the wing? Or, do you picture amber waves of grain and purple mountain majesties above the fruited plain?
The West is synonymous with awe-striking, wide-open spaces to be explored. Here at C Lazy U Ranch, we have 8,500 acres of Colorado splendor waiting for you to discover it – and what better way to take in the sights than with a guided Ranger Tour in one of our all-terrain ranch expedition vehicles?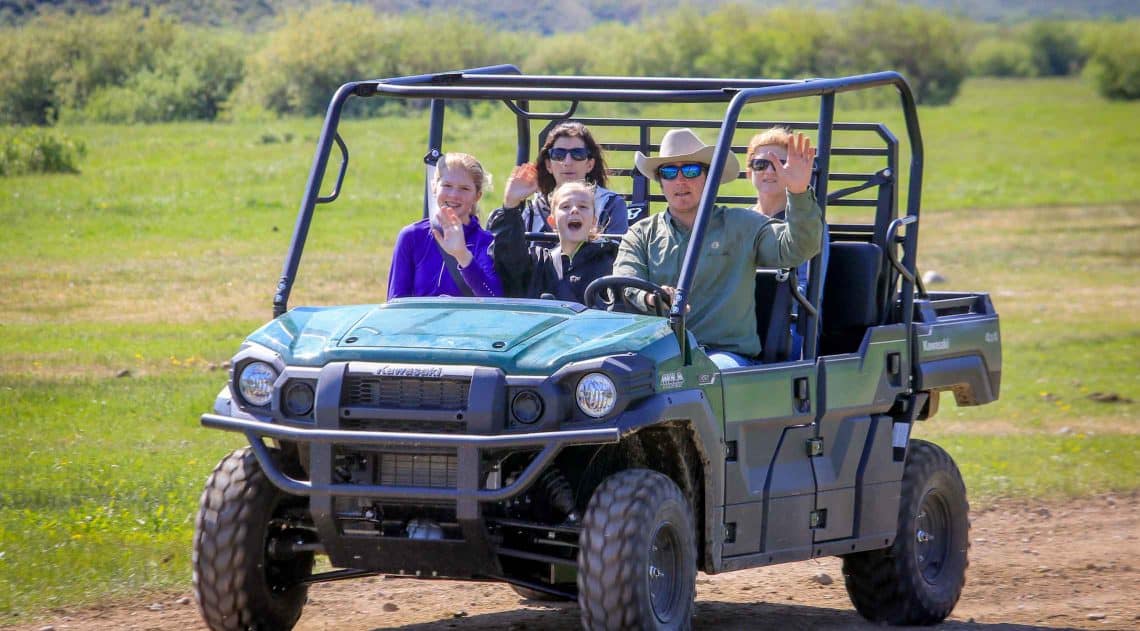 Exploring in Style
A Ranger Tour is the perfect opportunity to soak up the sights and sounds of the ranch while gaining unique perspectives from our expert Activities Guides and Ranch Hands. Our seasoned guides tailor the experiences based on guests' interests, be they scenic photography, wildlife sighting, western history, land management, or wildfire recovery. The off-road exploration routes are always changing, ensuring a new adventure every time. Enjoy incredible views of the Rocky Mountains, the Continental Divide, Willow Creek, Willow Creek Reservoir, and so much more.
Ranger Tours are offered in the mornings at 9 AM. This early start helps manage soil erosion on the property and gives guests the best chance to spot some of the ranch's incredible wildlife. Tours are available April through November (weather and conditions permitting), and are available for all ages (as long as children are accompanied by an adult). A ranger vehicle can accommodate 4 guests (5 if the group includes children).
Sights Across the Seasons
While every Ranger Tour is a treat for the eyes, what you want to see may influence when you want to take your excursion. May through July is perfect for catching wildflowers in bloom. August can make for great bird watching, as the cutting of hay brings out the opportunistic birds of prey. September is wonderful for radiant Fall colors and the aspen leaves changing.
Related: Highlights Of The Seasons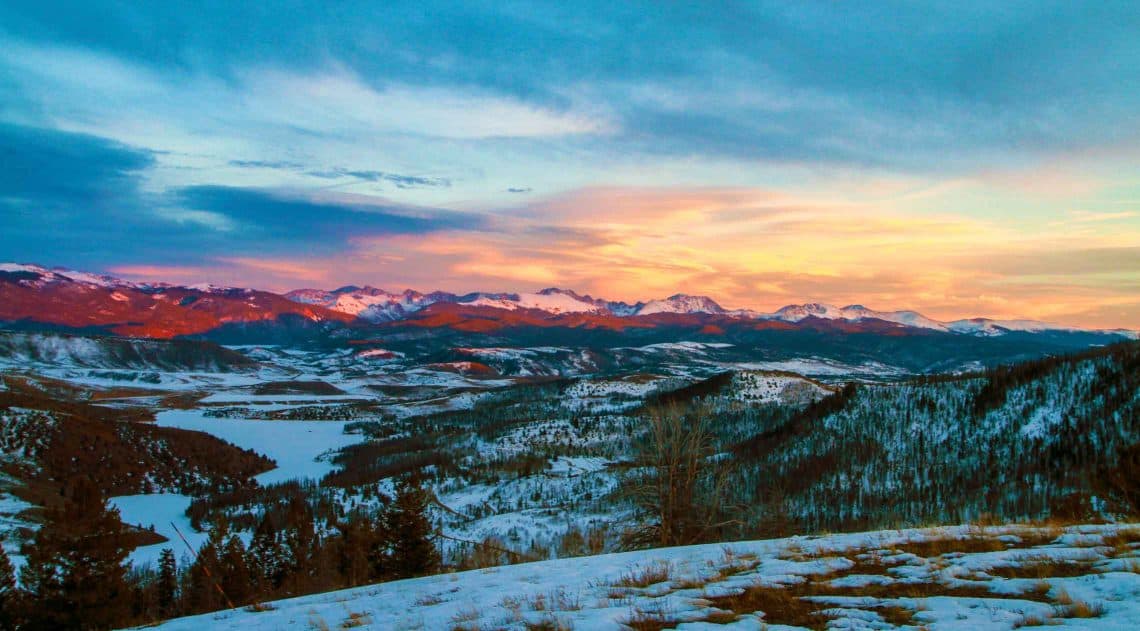 What to Bring On A Ranger Tour
Even though the days may be toasty, the mornings are cold. Guests should dress warm for Ranger Tours, and are invited to bring a camera and a drink on the drive. Guides can also provide guests with drinks upon request. Ranger Tours are an incredible way to see the ranch, especially if you can't ride horses or are feeling a little saddle-sore. Tours are complimentary for non-horseback-riding guests and $20 for all other guests.
Related: Top 10 Reasons to Visit Colorado for your Next Family Vacation
A Vacation as Great as the West
With such a wealth of year-round activities and events – in addition to our five star services and accommodations – it's not hard to see why C Lazy U is recognized as one of the world's best resort destinations. Tighten up your spurs, shout "yee-haw," and plan your once-in-a-lifetime adventure today!
Ask Us About Your Next Luxury Dude Ranch Vacation