Delicately falling snow, quiet winter sunrises, and snowcapped mountains await guests who visit C Lazy U in the wintertime. Whether you enjoy winter horseback riding or a little spa time, we know one thing for certain: nothing pairs better with frosty temperatures than a warm, hearty meal. C Lazy U's Executive Chef Cory Untch develops specialty seasonal menus all year-round, and if you're planning your winter family vacation, read on find out what Cory has in store for you!
Related: Farm To Table: Dining at C Lazy U
Heartwarming Dishes
During the winter, it's all about enlivening the senses and creating a feeling of coming home. Chef Cory loves to experiment with comfort foods and give traditional meals that remind you of home brand new twists. He and his team of creative chefs take inspiration from American classics and European tavern fare. Between the familiar flavors and family-style meal, you may just find yourself calling C Lazy U your second home!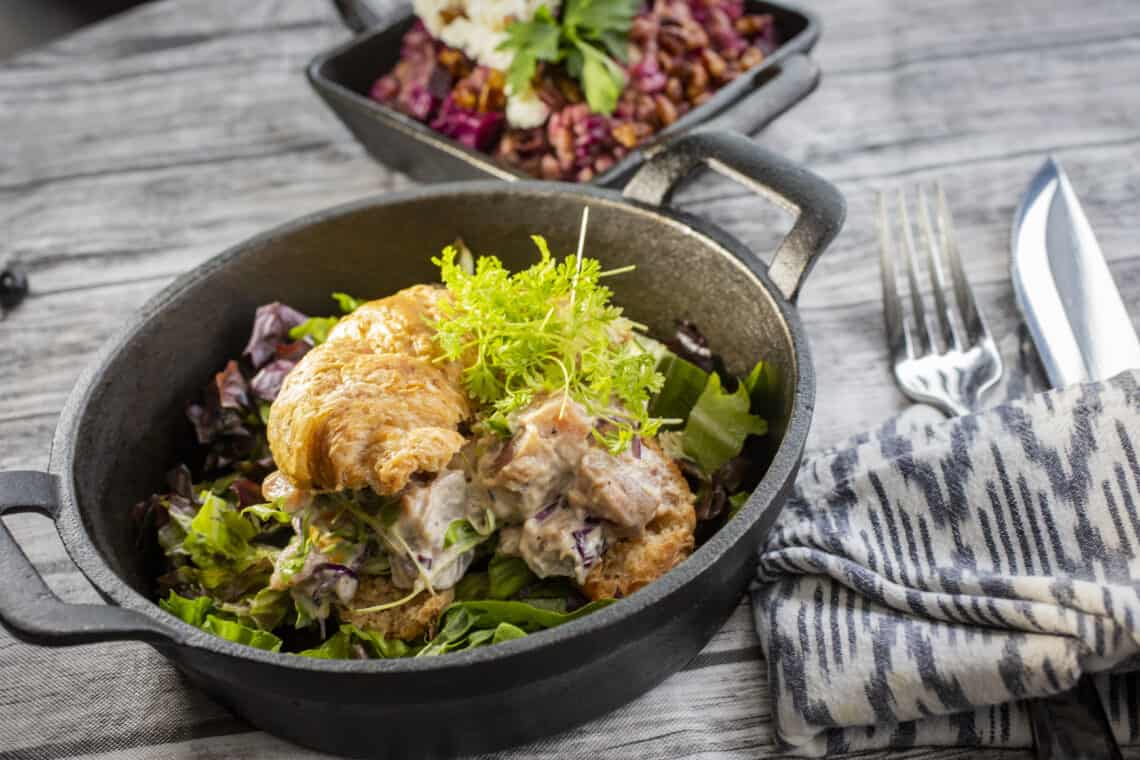 Food That's Good For The Soul
Is there anything better than sitting down to a hot, delicious meal after a chilly day outside? While you work up an appetite for snow tubing, ice skating, snowshoeing, or cross-country skiing, Chef Cory and his team will be hard at work slow-roasting seasonal root vegetables, winter squash, and savory meats. This season's menu highlights the best the season has to offer – including beef short ribs, celery root, duck confit, charcuterie, and warm, brothy stews.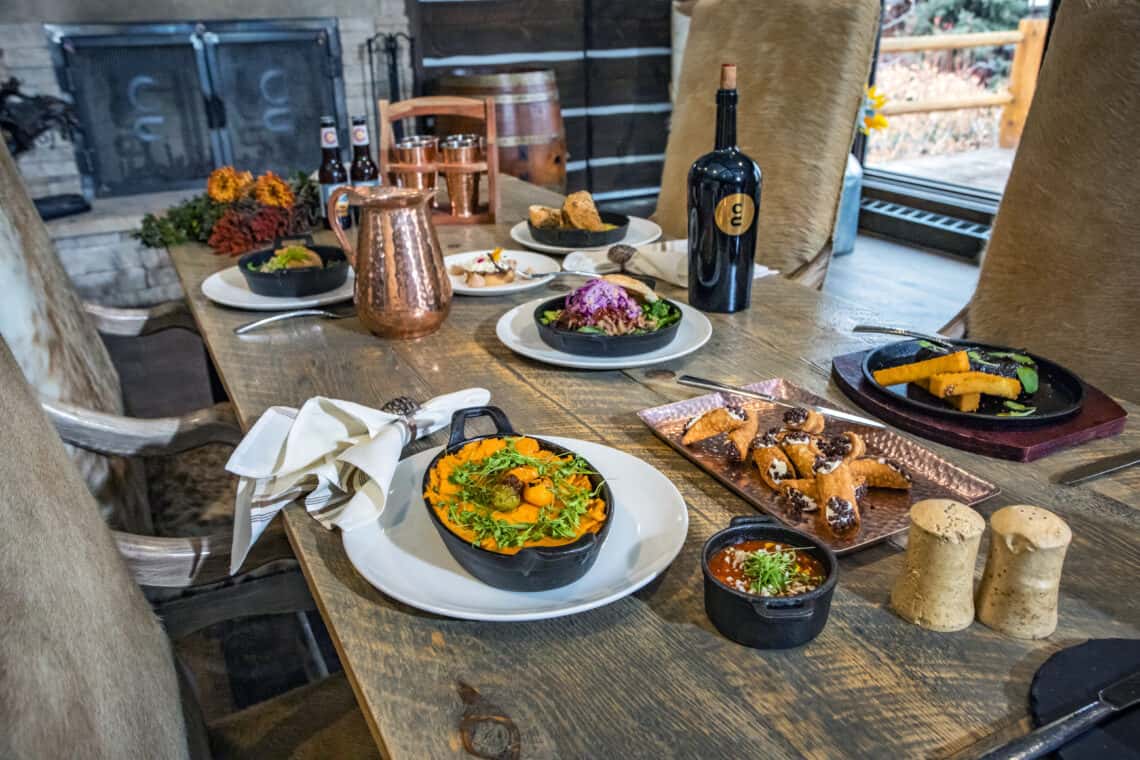 Chef Cory's Favorite Winter Dishes
When researching, testing, and developing each seasonal menu, Chef Cory and his team draw inspiration from their own favorite dishes. We asked Chef Cory to share what he loves to make this time of year. If you visit the ranch this winter, you may just get to try a meal inspired by one of his all-time favorites!
Favorite winter breakfast: Biscuits and gravy
Favorite winter lunch: Roast beef sandwich with caramelized onions, sharp cheddar cheese, and horseradish cream
Favorite winter dinner: Coq Au Vin
Favorite winter snacks: House-made charcuterie board with pickles and conserves from the harvest season
Favorite winter drink: Nothing beats a good whisky drink!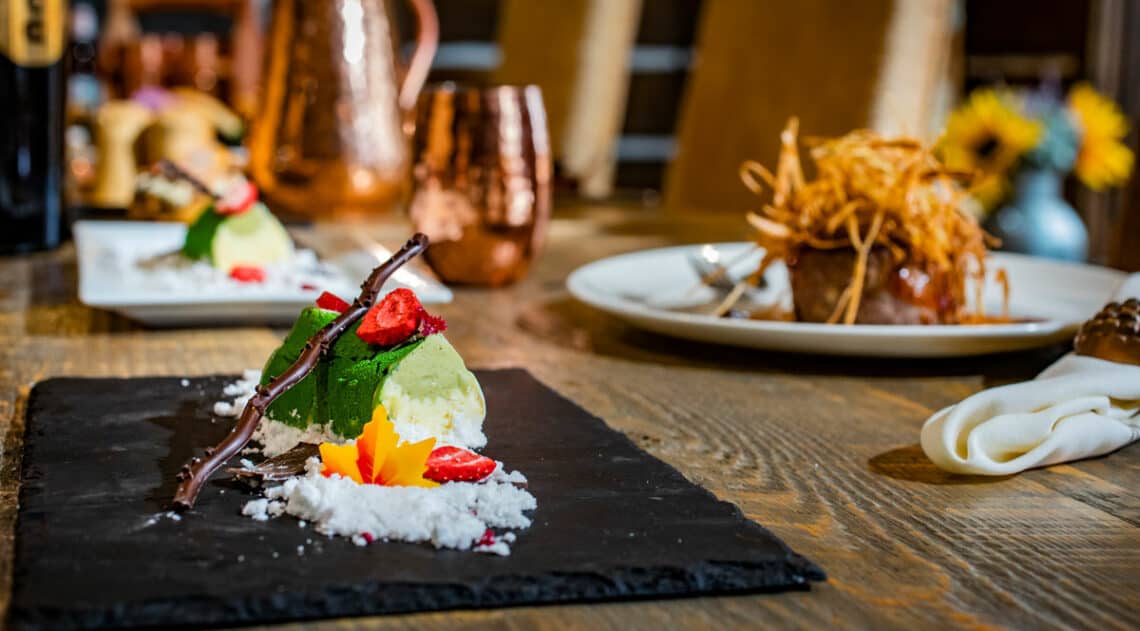 Winter at C Lazy U is a true experience – one that doesn't stop at mealtime! If you're excited to see what Chef Cory and his entire culinary team will whip up this season, book your stay now!
Ask Us About Your Next Luxury Dude Ranch Vacation