Who said horseback riding is just for summer? At C Lazy U dude ranch, you can explore the magnificent Rocky Mountains on horseback all year round. Gear up to traverse Colorado's famous snow-capped mountains, or cozy up and practice your horsemanship skills in our indoor arena. Learn about our winter horseback riding program to help you prepare for your next ranch vacation!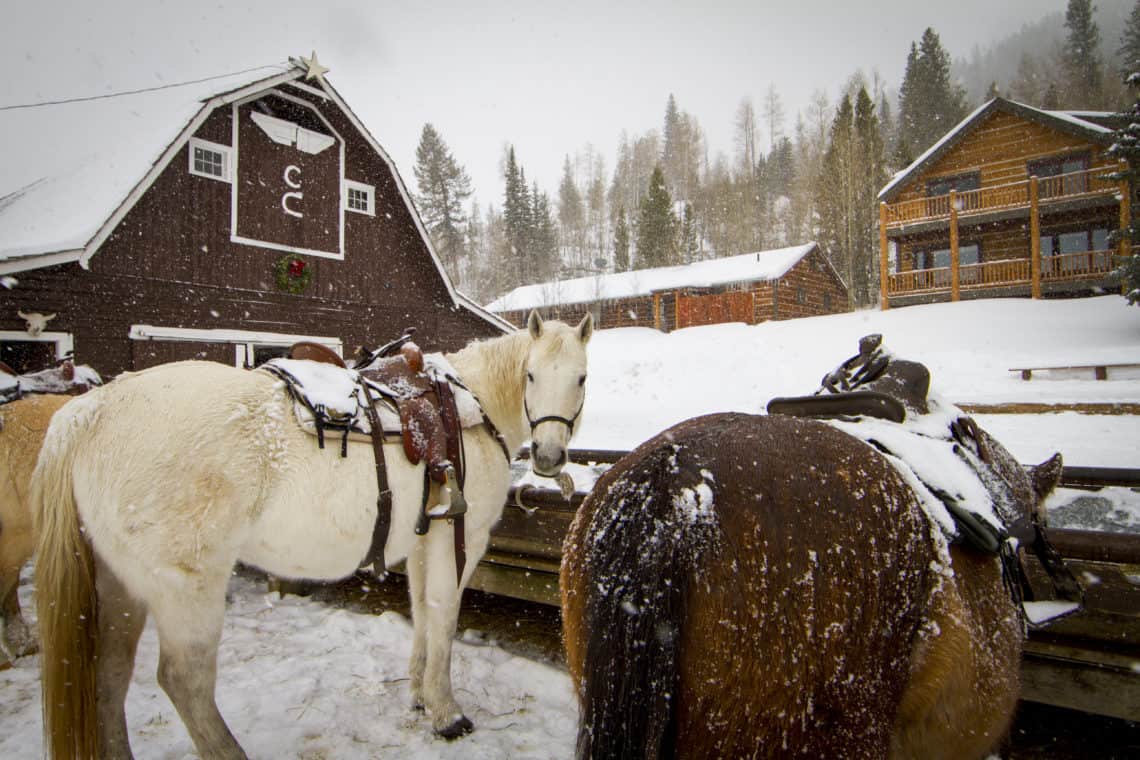 Outdoor Horseback Riding
At the ranch, safety is our top concern. That's why we curate a wide range of specially-selected winter trails all season long. To give your horse extra grip, we pack down the trails and equip your horse with special shoes to prevent slipping. Just as the cleats of soccer or football shoes dig into the earth, these horseshoes provide extra traction and help your horse navigate the snowy landscape.
Once you're on your horse, take in the dazzling snowfall and winter wildlife. If you're lucky, you may see a herd of elk, a moose or a scampering fox. A soft blanket of snow creates amazing snow and ice formations you won't see anywhere else, and you'll be surprised at how many footprints you may be able to spot.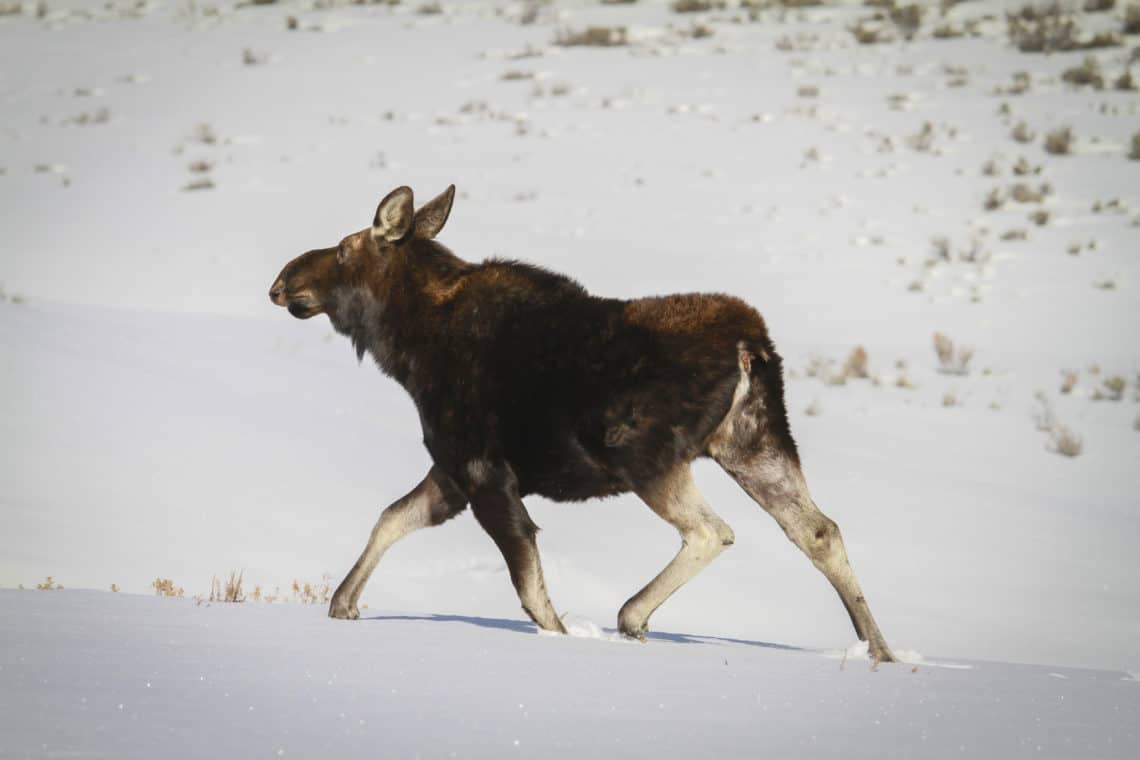 Indoor Horseback Riding
If the weather gets too cold, head to our 12,000 square-foot indoor riding area. Rest assured, you won't spend time riding in circles! Instead, you can attend a variety of clinics to help you improve your horseback riding skills. Those who aren't very familiar with horses can attend horsemanship clinics to learn basic groundwork instruction and bond with their horses. Once you master the basics, learn how to trot and lope, or maybe even try out poles and cones!
What To Wear For Winter Horseback Riding
To have the best time, make sure you're prepared for your winter dude ranch vacation by packing winter gear to keep you cozy all day long. To help you prepare for your vacation, check out our winter packing list, which lists all the essentials you'll need. We'll see you soon on the ranch!