C Lazy U is hosting Women in the Rockies in September 2018, a wellness adventure led by Duke Trained Integrative Health coach Janet Solie, PA, MS.
Below, coach Janet announces a couple of new additions for this year's event.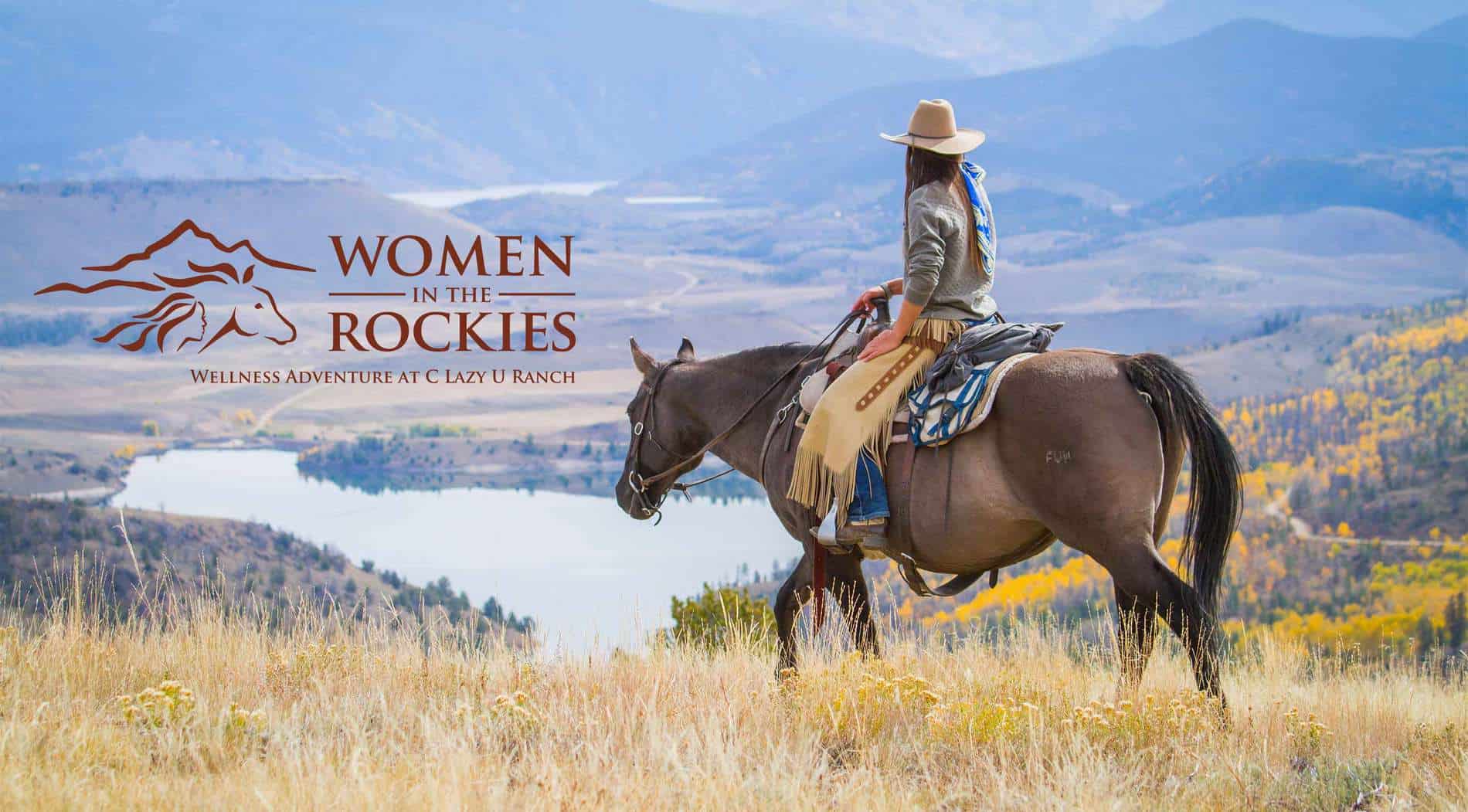 "I am pleased to announce an important enhancement to this year's Women in the Rockies Wellness Adventure program. From the start, the mission of Women in the Rockies has been centered on wellness, horses and nature. That will never change. What is changing is the depth and scope of our work with horses. Here's why.
I have always believed that horses and nature invite us to enter into a special partnership that can include, among other things, emotional healing. Women in the Rockies inspired me to find ways to facilitate this deeper connection for women and horses in the program. But to do this, I need an experienced equestrian team. So, I began my search with Duke.
I reached out to Duke Integrative Health Coaching program because that's where I trained as a health coach. I wanted to find a Duke Health Coach graduate with equestrian experience as well as yoga and mindfulness training. And I found the perfect match for the program.
Her name in Amanda May and she will be our guest coach for 2018. Her qualifications include a graduate degree in psychology, experience as a certified health coach, over ten years as a yoga instructor who teaches classes around the world and a lifetime equestrian both owning and training horses. Like me, she has an interest in facilitating deeper connections with horses.
The next step was to find secure the best C Lazy U equestrian as a permanent part of the Women in the Rockies team. I am pleased to report we have Ami Cullen, Director of Operations at C Lazy U ranch, a consummate equestrian and director of the horse program for members at the ranch. We are privileged to have her spend time with our program this year working with our cowgirls both in the saddle and on the ground. In addition, we will have a select group of CLazyU wranglers on staff to lead rides and help with the ground activities.
Given this talented team of professionals and equestrians, what's different about this year's enhanced program? It's both simple and profound. We are going to facilitate developing a special connection with horses by bringing mindfulness to our preparations to ride and in our groundwork. In addition, Amanda has agreed to lead us through short yoga stretching sessions on our horses. In my experience with equine assisted coaching, learning and practicing mindfulness and doing some ground work in our program will lead you to a deeper connection with your horse for your time at the C Lazy U Ranch. If you love horses, this is an experience you don't want to miss…"
Get more information about the Women in the Rockies event on C Lazy U's website.