Enjoy the authentic American wild west life at the C Lazy U Luxury Ranch.
Click play on the video above to see a testimonial from one of our UK guests.
Travelers from Germany looking to experience a truly unique vacation are excited to experience the American West on a real dude ranch that boosts luxury accommodations. Direct flights from several major German cities to Colorado make reaching the American frontier easier than ever. Take a Lufthantsa flight direct to Denver, Colorado, only a short scenic drive to the world renowned C Lazy Luxury Dude Ranch Resort in the Rocky Mountains where you'll experience the all-inclusive horseback riding vacation of your dreams.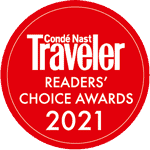 Direct flights from Germany to Denver, Colorado
Scenic 2 hour ride from Denver International Airport (DIA)
Activities for all ages
Family friendly American wild west vacation
Real horseback riding ranch experience
Ranked #1 Colorado Resort by the Condé Nast Readers' Choice Awards
Rated the #6 All-Inclusive Resort by the USA Today 10Best Readers Choice Awards
An Authentic American Wild West Dude Ranch Experience
For families on an American destination vacation with kids of all ages, here's your chance to play 'cowboy for a week' and live the Wild West cowboy dream, horseback riding and all. A visit to a Colorado dude ranch nestled at the base of the majestic Rocky Mountains brings classic western movies to mind with real life experiences like horseback riding through wide-open spaces, fly-fishing, and gathering around a cozy campfire with amazing mountain views. Families will make memories that last a lifetime.
C Lazy U: A World-Renowned Resort in the Heart of Colorado
C Lazy U was named the #1 resort in Colorado by the 2018 Condé Nast's Traveler Readers' Choice Awards! Receiving a score of 98.22 from nearly 500,000 reader responses, C Lazy U earned its lofty position from passionate travelers like you!
Locals and tourists alike are drawn to Colorado's Rocky Mountains, made up of seven sprawling mountain ranges. The "high country" (as the locals call it) is an alpine wonderland for outdoor enthusiasts year-round. Whether you're into mountain biking, hiking, skiing, rock climbing, fly-fishing, horseback riding, or white water rafting, Colorado has it all with the added bonus of the rustic charm and hospitality associated with the American West.
Boosting a major international airport, Colorado is reachable by direct flights from Europe. Non-stop international flights to Denver International Airport (DIA) make it easy to reach Denver and the West. Lufthansa has a non-stop flight between Denver and Munich five days a week. Direct flights to Denver from Frankfurt are also available. From Denver International Airport, C Lazy U is just a two-hour drive.
A Family Vacation Unlike Any Other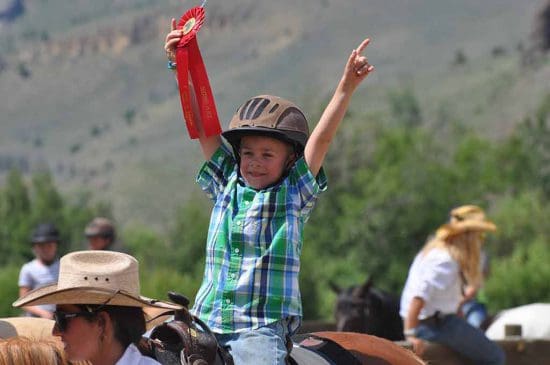 Families with kids love the C Lazy U dude ranch experience, often returning year after year. The dude ranch is an ideal setting for an American holiday. It's the perfect getaway for any family or group that is looking to unplug, relax, seek adventure, try something new, and have a unique and memorable experience in a beautiful all-American outdoor environment without compromising on luxurious amenities.

Based in comfortable cabins decorated beautifully in the western rustic style, the entire family can enjoy age-appropriate activities. Kids are corralled together for a fun-filled program of activities with expert counselors. They'll go fishing, horseback riding, learn archery, and make new friends! Meanwhile, parents are free to pursue the pastime that sounds the best to them – maybe some tennis, yoga, hiking, horseback trail riding or an indulgent treatment at the Lazy You Spa!
A Whole New Cultural Experience
A dude ranch getaway at C Lazy U is not a typical, cliché American vacation. It is nowhere near a fabricated amusement park, over crowded beach or congested city. Much better than a mass-tourism experience, C Lazy U is an authentic slice of western American life.
For discerning world travelers, the C Lazy U luxury dude ranch is a playground for making new friends. You'll meet other travelers from around the world and be charmed by the local staff and guests who are lucky enough to have C Lazy U close to home.
So, what are you waiting for? Get your cowboy boots ready, and saddle up for a fun foray into Americana folk culture. Yeehaw!