When the birds start chirping and the weather grows warmer, we know the season is upon us: fly fishing season! As one of only six Orvis-endorsed fly fishing lodges in the entire state of Colorado, C Lazy U Ranch is one of the best spots in the country to cast your line — especially if it's your first time.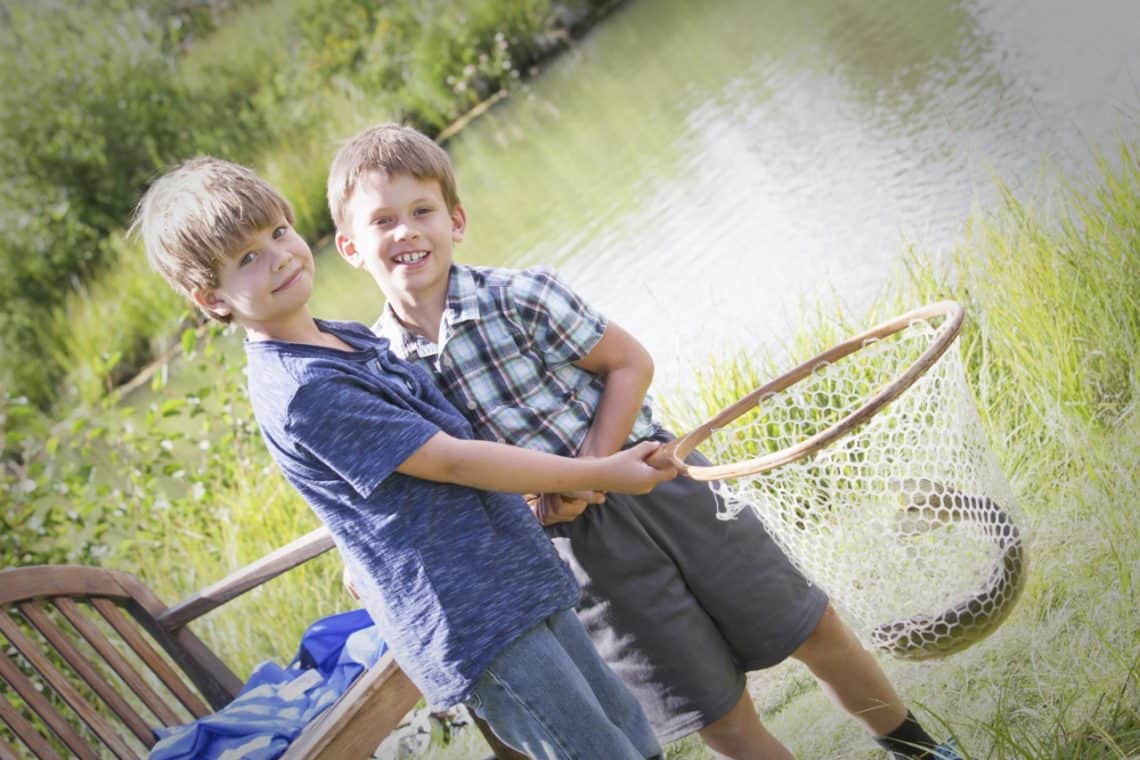 A Bit About Fly Fishing
For the uninitiated, fly fishing is a type of angling in which an artificial fly is used instead of real bait or other types of artificial lures. These artificial flies are made to look like the food the target fish will eat. Because they are made of lightweight materials, unlike other types of bait, they require different equipment in order to cast the line.
A fly fishing rod has the weight in the line itself, while other types of angling will use the weight of the bait in order to cast. As a result, casting in fly fishing involves a completely different technique. While all types of casting require some skill, casting when fly fishing arguably requires a little bit more finesse.
Fly Fishing: Benefits for the Body and Mind
Those who have never fished before — or those who have fished, but never with artificial flies — may wonder what the appeal of fly fishing is. It's not a fast-paced, adrenaline-filled sport, but it is fun, relaxing and an excellent way to get in touch with nature and bond with your friends and family.
Have fun: For those who have never fished before, standing in a stream and casting a line over and over — only to catch a fish and release it back to its waters — may not seem like a great use of time. But the joy of developing, honing and perfecting a new skill can bring an immense sense of accomplishment.
Destress: Fly fishing has also been shown to be an ideal way to relax your mind. The natural surroundings of C Lazy U Ranch encourage relaxation on its own, but the soothing act of fly fishing can further clear your mind. In fact, an article in Harvard Medical School's neuroscience newsletter likened fly fishing to meditation: "With its meditative-like repetitive motion…fly-fishing is a 'beautiful way' of evoking the relaxation response," a technique described by Herbert Benson, founder of the Mind/Body Medical Institute at Massachusetts General Hospital.
Exercise: Fly fishing isn't all standing around waiting for the fish to bite — you're actually using tons of muscles without even realizing it. Not only is it a great low-impact activity for all ages, it aids in coordination and balance as well.
Bond: While fly fishing can be a solo sport, fly fishing with your family and friends is a wonderful way to bond. Teaching your children the ins and outs of the sports allows you to impart your own knowledge; if you're all learning the sport together, you can laugh over your common mistakes, celebrate your successes and explore the world around you — together.
Appreciate nature: Fishing naturally takes you deep into nature, surrounded only by the sky, the water and the fish below. At C Lazy U, you can fish on private sections of Willow Creek right on the ranch, but you can also take a day trip to neighboring waters. The fish are varied and plentiful: you can catch all types of trout, including brook trout, rainbow trout and cutthroat trout.
Guests coming to C Lazy U Ranch often come for both the adventure and relaxation. All of our ranch activities can do both, but fly fishing is something special — and eventually, you'll fall in love.