Here at C Lazy U Ranch, we can't wait for fly fishing season to arrive. April feels a lot like limbo for anglers; the warmer weather makes us want to throw on our waders, but weather conditions can change in an instant. For now, we're getting our fly fishing fix by sharing 5 facts about fly fishing in Colorado: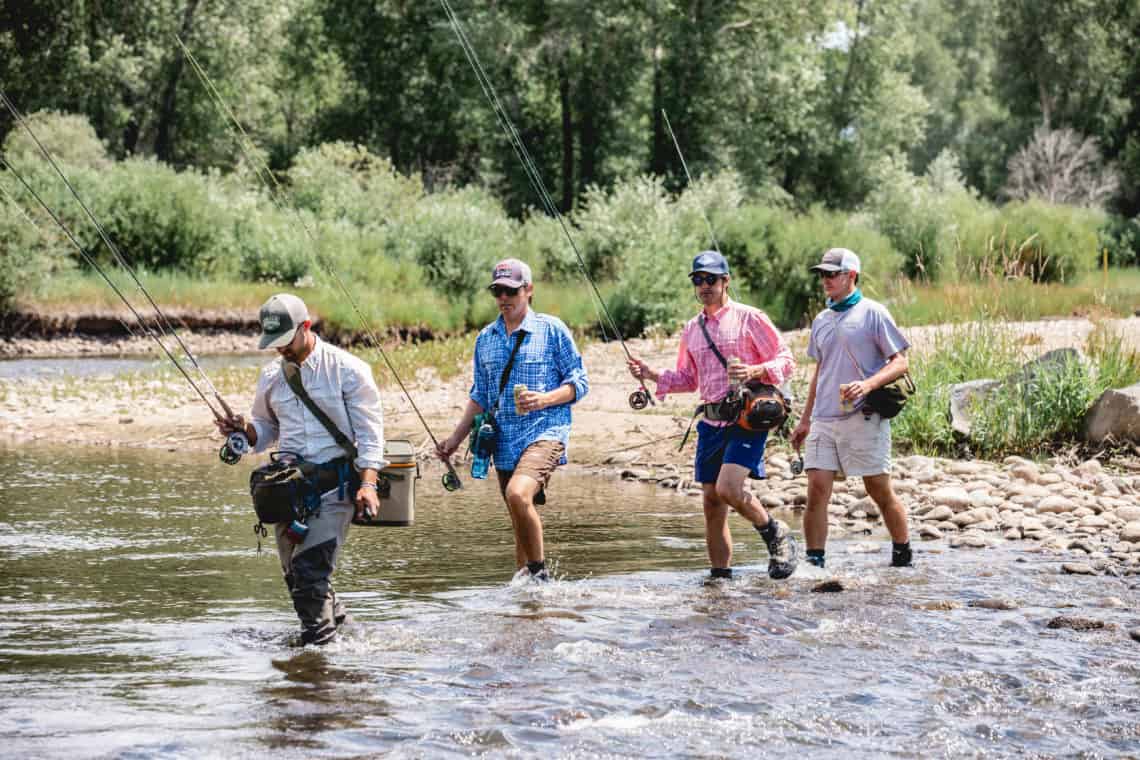 Colorado fly fishing is some of the best there is
Colorado is home to over 9,000 miles of rivers, 2,000 natural lakes and hundreds of crystal-clear streams. And with a diversity of fish species, there's no shortage of angling challenges to tackle.

Whether you're just learning how to fly fish or a master angler, you'll find the perfect fly fishing in the Centennial state.

Colorado has golden waters
We don't mean the water is actually gold out here; Colorado has bodies of water that are considered "gold medal" waters.

Gold medal waters are rivers and lakes that offer anglers exceptional opportunities to catch large trout. Out of Colorado's 9,000+ miles of trout streams, about 300 of them have received the "Gold Medal" designation. The US Department of Natural Resources has also awarded gold-medal status to several Colorado lakes and 12 Colorado fisheries.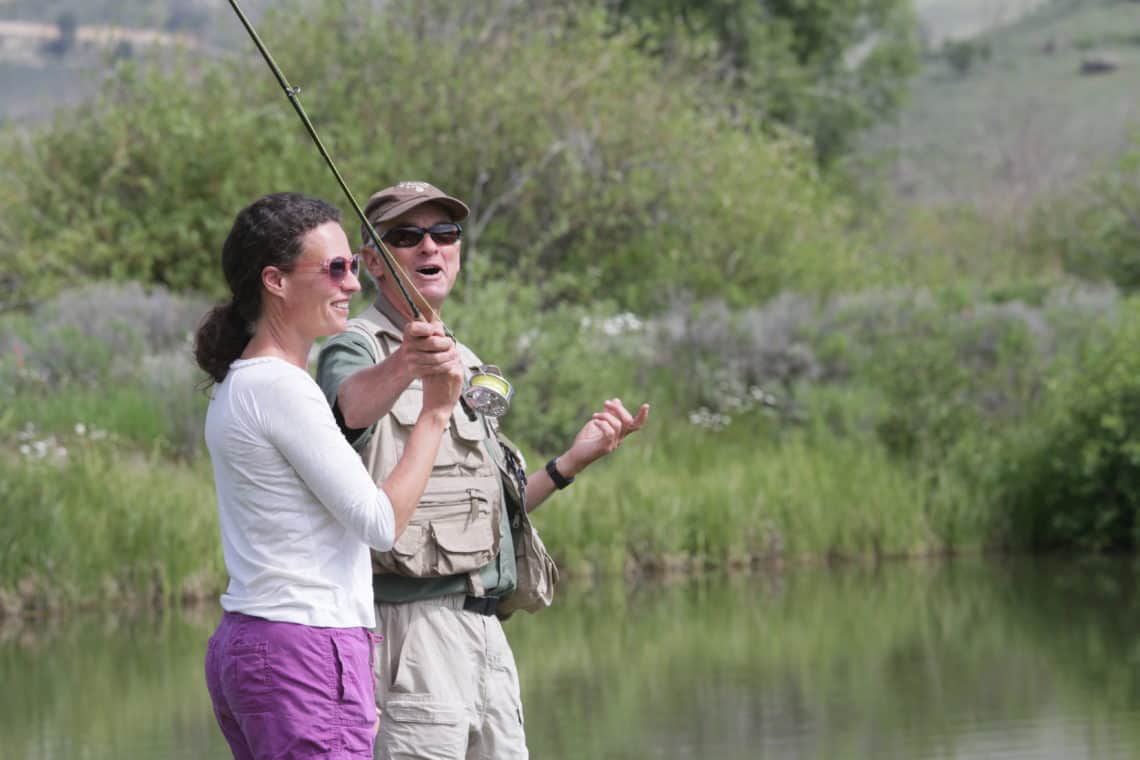 In Colorado, fish can fly
The fish anglers catch in the beautiful alpine lakes atop the Rocky Mountains weren't necessarily spawned there — they were flown there.

Every year, CPW stocks close to 350,000 trout into 500+ backcountry lakes across the state. How? By ariel stocking. CPW has a fleet of four airplanes that handle the task of stocking Colorado's waters with fingerlings (tiny trout that are less than an inch long).

The pilots fly the tiny trout to their new homes and then, with the click of a button, drop them 150 feet above the water! Ariel stocking makes Colorado fly fishing possible.

Trophies don't go on the mantle
Unlike most sports, when it comes to fly fishing, you don't get to take trophies home. Trophy fish are fish of a certain species and size that you have to put back.

We've laid out the guidelines for what constitutes a trophy fish in Colorado. You don't have to worry about memorizing the guidelines; your fly fishing guide knows how many fish per day you can take home and what constitutes a trophy fish that must be released.

Permits do more than let you fish
Everyone who wants to fish in any of Colorado's lakes, streams or rivers needs a permit to do so. And it's the purchasing of these permits, Habitat Stamps, and licenses that actually make fly fishing (or any kind of fishing) possible in Colorado!

This is because Colorado Parks and Wildlife doesn't receive general tax dollars to fund its fish hatcheries, stocking efforts or conservation programs. So the money CPW generates from selling fishing permits goes directly into funding, caring for and supporting Colorado's fishing resources.

Fly fishing at C Lazy U Ranch

As one of only six Orvis-endorsed fly fishing lodges in the entire state of Colorado, C Lazy U Ranch is the perfect place to cast your line — especially if it's your first time. We offer guests a 30 minute, complimentary lesson to learn the basics of fly fishing right here on our pond.

Learn more about C Lazy U's guided fishing program, two miles of private stream, private fishing permits and the other angling opportunities at our Colorado dude ranch.