What Better Gift than an Unforgettable Adventure that Becomes a Gilded Memory?
With the holidays fast upon us, tracking down the perfect gifts can prove a special challenge. How do we repay those most precious to us for their endless love and support? This year, if no simple object wrapped in paper will suffice, turn to 8,500 acres of Rocky Mountain tranquility, excitement, romance, and fun for all ages.
A Vacation Destination That Offers Something for Everyone
Your friends and family probably all have very different requirements for a dream vacation, right? At C Lazy U Ranch, we're proud to tell you that no one will have to compromise. Whether your loved ones are thrill-seekers, animal lovers, or looking to catch up on some me-time, there's something for everyone at our all-inclusive resort in Colorado.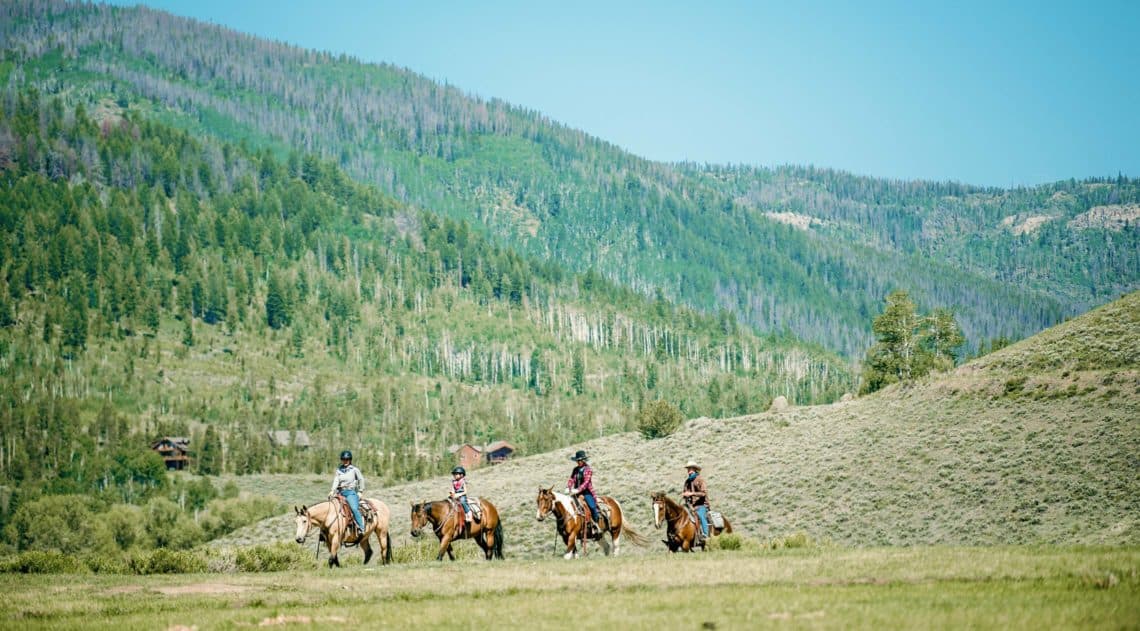 Want to get in touch with nature?
Hike, bike, snowshoe, or ski the day away in the crisp mountain air, or book a one-on-one guided fly fishing excursion on some of the best rivers in the Rockies. Need more excitement in your life? Take-on the Ranch's ropes course & zipline, shoot trap, throw hatchets, play hockey on the pond, or try your hand at archery.
Need to center yourself?
Find serenity in one of Colorado's most unique spa environments, featuring moonlit soaks in copper tubs and decadent massages with glass bottom views over the river.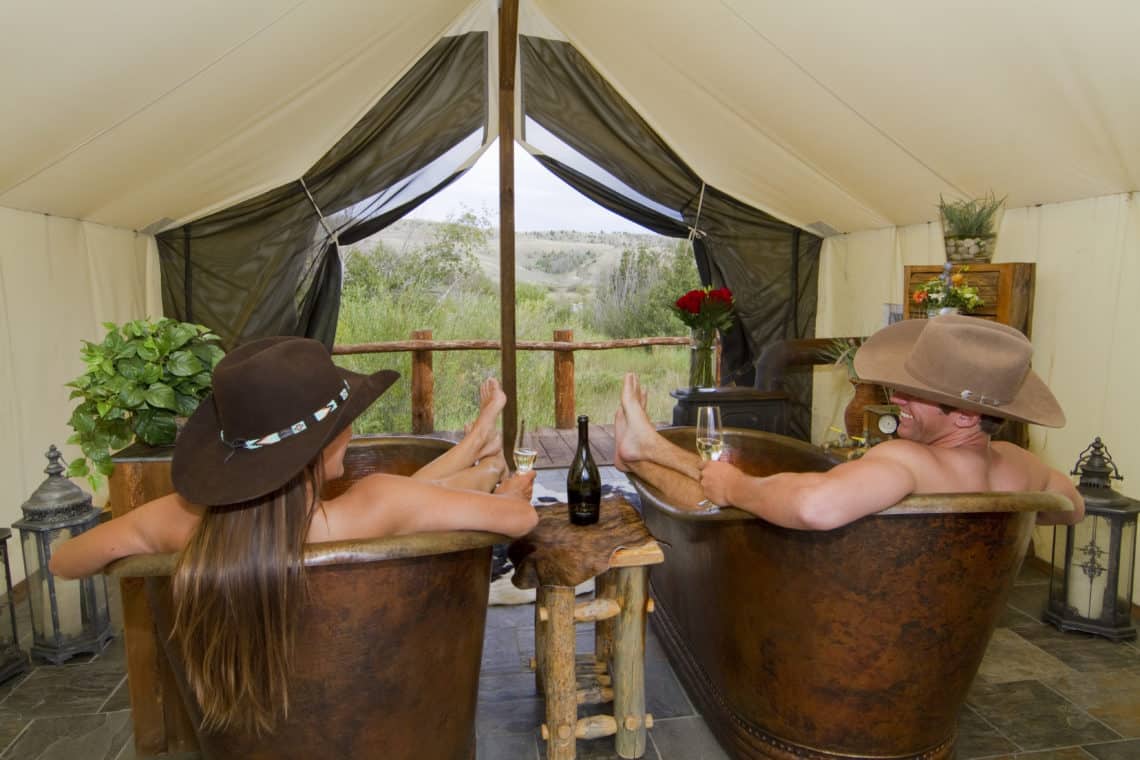 Feeling the cowboy or cowgirl spirit?
Shout "yee-haw!" from the back of a horse specially paired to your individual personality and abilities. Form a bond with these powerful and beautiful creatures as you enjoy a variety of riding experiences that accommodate all ages and skill levels.
Looking for family-friendly fun?
Our Ranch Counselors have curated incredible programs for both kids and teens, featuring amazing adventures that build confidence, foster knowledge, and inspire awe in youngsters of all ages. Families can enjoy valuable time together away from the stresses and pressures of city life, and adults can enjoy time alone together with the peace of mind that their children are safe, fully supervised, and having the time of their lives.
Hungry for something extraordinary?
Experience Executive Chef Cory Untch's seasonal menu of elevated farm favorites, fresh from the ranch to your table. Adventurous and discerning palates alike will be wowed by meals that are as nutritious as they are decadent. Our all-inclusive dude ranch provides a variety of gourmet food selections.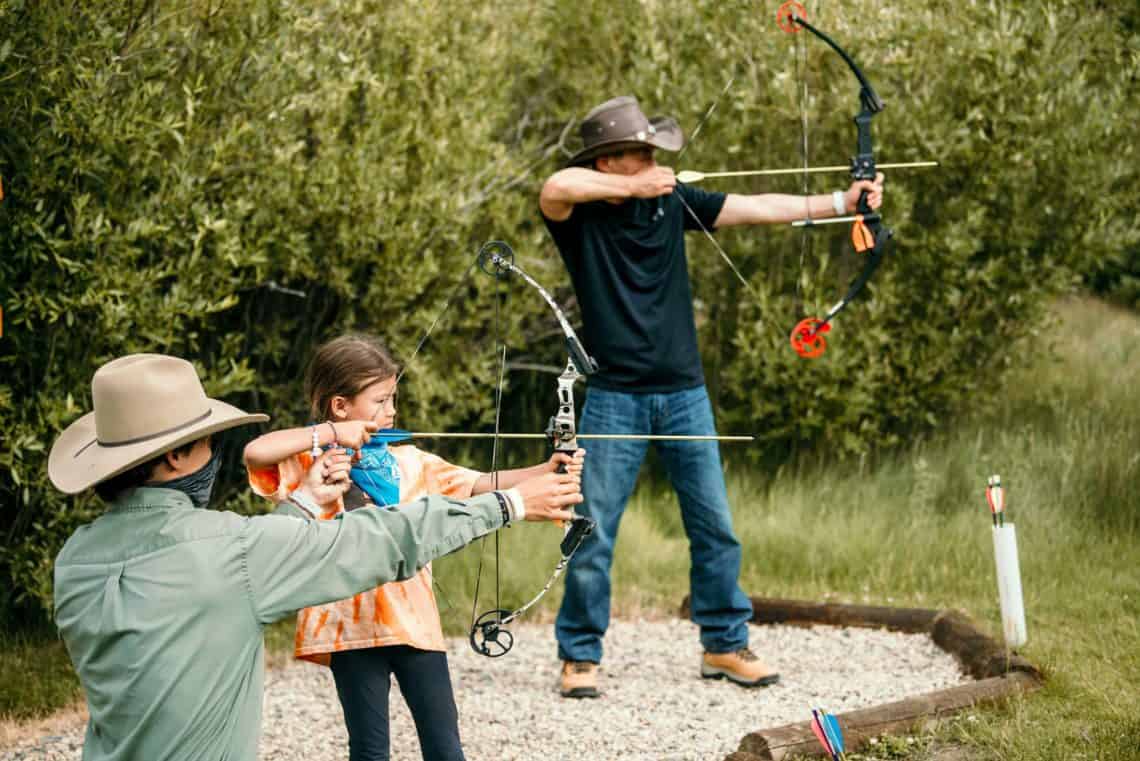 Ready to wind down?
Slide into the hot tub or cozy up with someone special in the elegant comfort of our five-star cabins. All of our rooms are recently renovated and feature modern amenities as well as authentic touches of the West — like the warmth and ambiance only a real wood-burning fireplace can provide. Accommodations are available for all types of groups and families, featuring a wide range of room styles and bed options, all within walking distance of the main lodge.
Book Your Stay at an Award Winning Vacation Destination
Whether for a holiday gift or the celebration of an important moment, time at the C Lazy U all-inclusive ranch is always magical! See for yourself why Condé Nast has named C Lazy U one of the top ten resorts in the world, and discover how our award-winning commitment to service has reinvented the great American getaway.
Enrich the lives of your loved ones and give them a life-changing connection to the beauty and power of the authentic American West. They'll have all their desires met, including ones they didn't even know they had, with an all-inclusive C Lazy U Guest Ranch experience.
Availability is limited and spaces are filling fast, so don't wait to reserve your family's spot today!