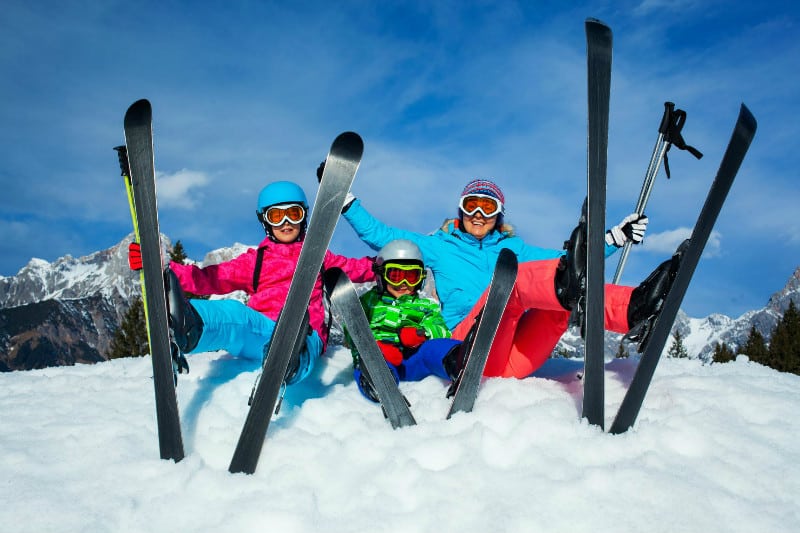 Taking a vacation is a perfect way to help family members bond with one another, which is especially important when you consider the impact it has on children. Vacations can also have a profound effect on overall happiness, underlining the benefits even a short trip can have for you and your loved ones.
Learn how to choose the right vacation for bringing your family together—even in the fall or winter, when holiday travel is hectic and everyone is excited. Your family will walk away closer from the experience and talk about your winter vacation for many years to come.
The Timing
With school back in session and family holidays on the horizon, there are fewer times available for families to take vacations together. But vacations aren't just for the summertime—winter and spring provide their own opportunities. Get kids excited by packing them up for a fun-filled weekend trip. Pick a location that's within a reasonable driving distance and you'll be de-stressing and bonding with your family all throughout the year.
How to Choose a Location
The first step you'll want to take is picking a destination that provides the best atmosphere for a family vacation. There are plenty of choices, but one of the best options is a place connected to the outdoors—yes, even in the winter and spring! There is nothing better than taking a hike with your kids, spotting wildlife together, or camping outside. These kinds of activities build camaraderie and give your family a sense of accomplishment. Think about mountainous regions, areas near national parks, or simply a ranch that provides a connection to the outdoors. When it gets too cold to camp or hike, there are still plenty of outdoor activities that can be tailored to your family's needs.
Colorado is a perfect state to consider if your family is ready to explore the wild outdoors. Much of the state encompasses different types of landscapes, wildlife, opportunities for exploring, and of many different family-friendly outdoor activities. Consider the Rocky Mountains, a mountain range filled with amazing scenery, opportunities for skiing, and, of course, the amazing Rocky Mountain National Park. This is just one state you should include on your list, but they are great examples of places that mix outdoor activities like skiing with indoor activities like fine dining to maximize your family bonding experience.
Setting Some Goals
Planning a great vacation shouldn't just be about getting away from work or seeing as many sights as possible. You should also think about how you want the connection with your family to develop. Vacations, even holiday ones, are a chance to open up to one another. Spending a few days in the mountains cuddled by a warm fire with only your family members can help foster meaningful conversations in a beautiful setting. While vacations are fun, you should also remember to share something special with one another by truly opening yourself to your family's thoughts and emotions.
Plan Some Great Activities
There are plenty of activities that are fun for the whole family. Outdoor adventures like ice skating or even snowmobiling are entertaining (and can be educational) for both adults and children, and ultimately something the whole family can do together. You should also keep in mind that too many activities have the opportunity to reduce family bonding time. For example, cruise ships often have many different programs designed to attract people from different age groups, leading to separate activities for each family member and too many distractions.
Keep the Kids Happy
One thing you don't want is your children acting difficult or not getting along with each other. Often the best solution is to keep your schedule full and include some variation in activities. That means scheduling a nice dinner one night and following that up with some tubing the next day.
Perhaps include your children's opinions on what they want to do. Present them with a list of activities from which they can choose, and let them pick what they want to do first. You could also schedule a day during the vacation that the kids choose the activity.
It's All Worth It
Ultimately, family vacations can lead to a real turning point for family members, providing a memorable experience that also makes everyone happier. Next time you plan your trip, think about how you want your family to come together and plan accordingly. Your family will thank you for it—maybe even with a big hug!