With the sun setting earlier, the air turning crisp and the schools opening their doors for yet another year, it's time to say so long to summer. Your family vacation at C Lazy U may feel as though it happened so very long ago, but there are still ways to keep that dude ranch spirit alive after you've come home from the ranch.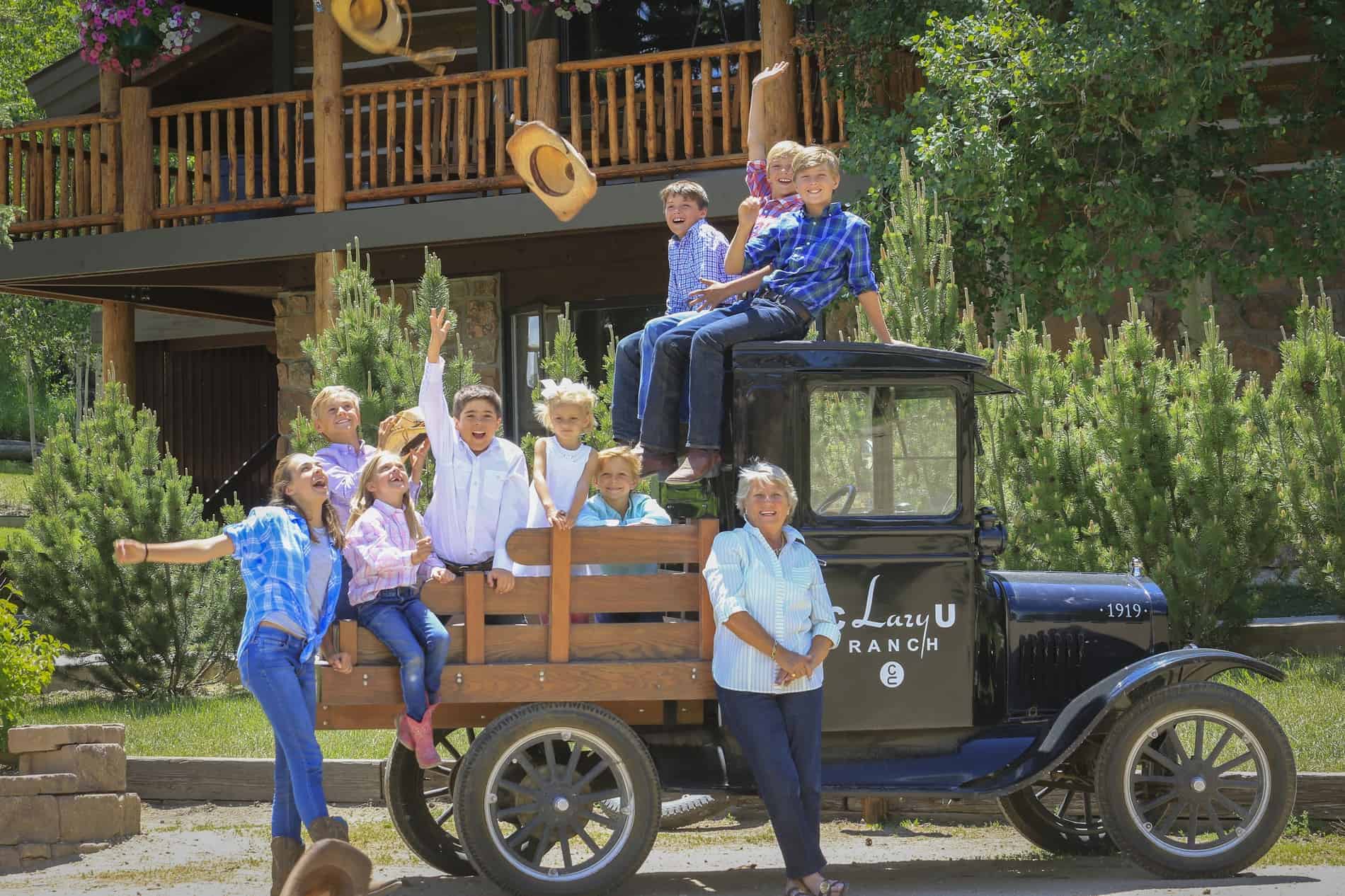 Make a storybook or scrapbook.
Unless you've decided to disconnect from the world during your vacation, the chances are high that you took dozens, if not hundreds, of photos during your time on the dude ranch — and perhaps you've taken a few mementos, as well. Instead of hiding them in the cloud, never to be viewed again, create a CLU scrapbook with photos, stories and memories of your time at the ranch.
Two families that spent a week at the ranch, in fact, sent us a storybook that their two daughters made to remember their special CLU vacation. Creating something together is one of the best ways to not only solidify those memories but forge even deeper bonds as a family.
Get back on the horse.
Many of our guests are not regular horseback riders but fall in love with the sport after spending time partaking in our renowned horseback riding program. Don't let that love fade away — get back on the horse! Search for an equestrian center, or riding facility, in your neighborhood to start taking lessons. Perhaps you will inspire a lifelong passion in your children for this amazing sport.
Recreate a meal with the family.
Some of the best memories are made during a meal, and when the food is as good as C Lazy U's better-than-home cooking, you'll want to relive it. Ask your kids what their favorite meal was, and then let them join you in the kitchen to recreate it. It could be as simple as having your own Woodsie Cookout Breakfast — in your own backyard or even the living room — or whipping up a particularly yummy dessert to share around a bonfire, whether real or on the TV.
Get out and enjoy nature.
The natural environment surrounding C Lazy U Ranch is one of our greatest draws, with majestic mountains soaring in the background and calm waters sparkling in the sunlight. Many of our ranch activities have you taking advantage of our great outdoors, whether you're racing downhill on a mountain bike or hiking the trail. At home, you enjoy your hometown's best outdoors sights — and perhaps you'll even have a greater appreciation for them. Go on a family hike over the weekend or a leisurely bike ride, and it may become a new tradition.
Plan your return to the ranch.
One of the best ways to keep the memories of C Lazy U Ranch alive is to plan your next dude ranch vacation! If you visited during the summer, change it up and see why a Colorado winter vacation has become so popular for families. During the winter, you can also amp up your family bonding and visit during a dude ranch holiday such as Christmas or New Year's Eve.
Your vacation at C Lazy U may have come to an end, but the memories don't have to if you take the time to relive your dude ranch vacation.