When you hear the words "spring break," you may think of college kids in Cancun — but spring break is actually something that the whole family can enjoy. The kids are home from school for a week or two, and the parents have to figure out a way to keep them (and themselves) occupied and entertained.
Instead of getting a babysitter, trekking around a too-busy theme park or letting your older kids play video games all day, plan a spring break vacation in Colorado to bring your family closer together.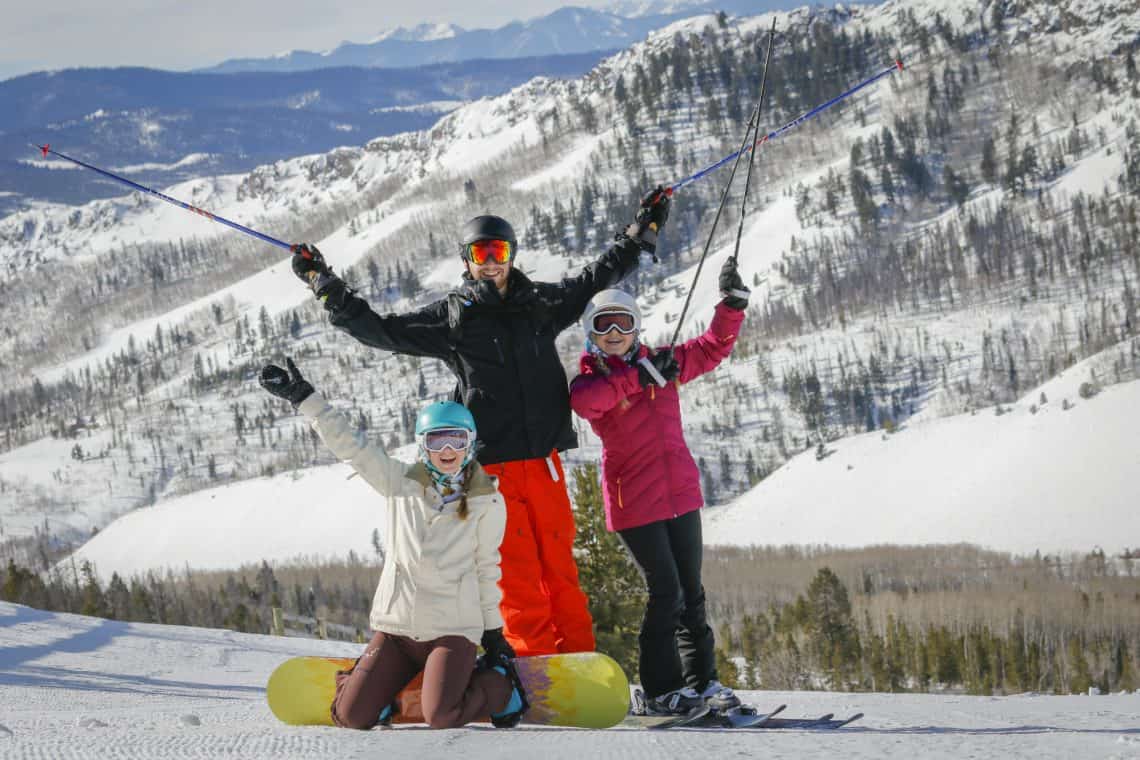 1. Get the family moving.
Lounging on the beach is nice, but letting the kids dig in the sand doesn't quite get all their energy out — and you won't even get to enjoy the sound of the breaking waves and warmth of the sun. In Colorado, which has again been rated by Gallup's 2017 State Well-Being Rankings as one of the top five most active states, you'll never have a shortage of physical activity.
Spring break in Colorado means lots of active outdoor fun. At C Lazy U Ranch, for example, there are tons of winter activities that will get your bodies moving, such as horseback riding, ice skating, cross-country skiing, snowtubing and much more. Skiing in Colorado is a given, but there are plenty of activities other than skiing in Colorado if you're not one for the slopes. In short, there is something active for everybody, even the laziest couch potatoes.
2. Bond with the kids.
When you're at a ritzy city resort or busy theme park that you've been to a million times before, you may not have that much time to really talk with your family. Parents may be too busy relaxing on the beach while the kids have their own fun, or the all-too familiar sights of your yearly vacation destination don't give you anything new to discuss. It's the same old, same old once again.
Instead, have an adventure. If you've never been to Colorado, your family gets the chance to experience it all together — sparking deep conversations and creating memories you'll cherish for a lifetime.
3. Experience the best in nature.
The United States is rich with nature from coast to coast, but Colorado is arguably one of the most beautiful. Its majestic mountain peaks, impossibly tall aspens, wonderful wildlife, and crystal-clear waters make it one of the most breathtaking states in the country.
You may not even have to make any plans — simply walking, hiking, snowshoeing or cross-country skiing throughout the countryside is enough. Getting back to nature is good for your health, too: there have been countless scientific studies that show the benefits that simply being out in nature has on your physical and mental health.
4. Try new things together.
Colorado gives you access to activities and sights you and your kids may have never experienced otherwise. Visitors who come from the flat states of the Midwest will get to speed downhill like they've never experienced before, while city kids can get up close and personal with animals they might have only ever seen in a zoo. Exposing your family to new things is a great way to not only enrich their lives, but better your relationship with each other.
5. Create a new family tradition.
A typical spring break at a seaside resort is fun, but if you've already hit all the beaches and seen the sights of all those standard spring break destinations, it may be time for something a little different. Surprise your family with a spring break trip to Colorado for a wealth of new experiences — you may just create a new family tradition.