Colorado is one of the most popular destinations for spring break, primarily thanks to springtime snow and its unmatched slopes for skiing — but not everyone wants to spend a whole week speeding downhill. To make sure everyone in the family (including the adults!) has a great time over spring break, plan your family spring break wisely.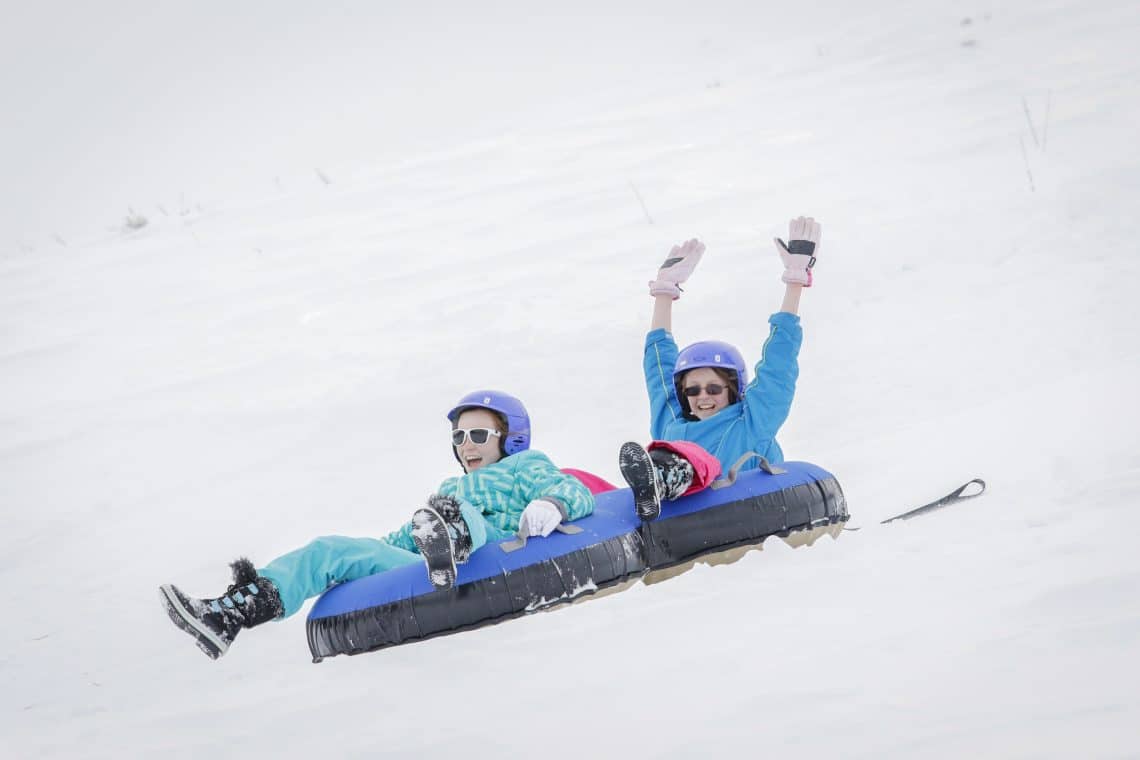 Pick the Right Location in Colorado
Colorado has lots of sights to see and things to do, but it's a big state — unless you plan on seeing the sights from inside a car, it's often not feasible to see everything in just a week. Instead of hopping from Denver to the national parks to Boulder and back again, pick one spot that's got everything you need: family-friendly activities, things to do for the adults, nature, entertainment and a comfortable place to relax.
Ski resorts are popular spots for spring break in Colorado, but sometimes you want a little bit more variety on your vacation. Instead, opt for a dude ranch: it's got the opportunity for outdoor fun, but plenty to do indoors and tons of Colorado culture to soak in.
Book in Advance…
Spring break is a popular time to travel, so if you're planning on flying to Colorado, book your flights at least six months in advance. You may be able to find last-minute tickets for cheaper, but there's no guarantee.
Booking a place to stay is just as important; dude ranches can fill up quickly due to limited cabins and intentionally smaller group sizes. For a dude ranch such as C Lazy U Ranch, aim to book your spring break vacation a few months in advance as well. Booking so far in advance ensures that you get your choice in cabin as well as the opportunity to book off-ranch excursions or on-ranch activities ahead of time.
…But Look for the Deals
That being said, sometimes being a little spontaneous does pay off. Your choice destination may not fill up for the spring break season, so it's always worth it to check last-minute deals and special offers to see where you can save.
C Lazy U is offering special discounted spring break packages for those who haven't yet made any plans — if you're on the fence about a Colorado vacation, we'd be happy to have you at the ranch!
Prepare for the Weather
If you've never been to Colorado in the springtime, be prepared: it's nothing like Mexico. The weather behaves like it's still winter, with chilly temperatures and heavy snowfall. March is known to the snowiest month in much of the region.
Make sure you pack the right clothing for the spring, especially for the little ones. If they're too busy shivering, they're not having fun!
Snowsuits or snow pants and jackets
Wool clothing
Snow boots
Gloves or mittens
Hats and scarves
One final item is often left off the list for those who don't spend much time around the snow: sunscreen. Sun reflects very well off the snow, and you can get a sunburn even in the winter. Check out the full winter packing list to ensure you bring everything you need.
Schedule Kids-Only Time…
Family vacations are a balancing act: you want the children to have fun, but you, as the adult, want to relax. Instead of powering through a kid-centric spring vacation with little time for the grownups or dragging kids around "boring" museums, make sure that you all have time to yourselves.
Many dude ranches, including C Lazy U Ranch, offer tailored kids programs to keep them entertained during the day. While the kids are off having fun and making friends, the adults can enjoy themselves out on the trails or get some much-needed relaxation in the spa. Too much time together as a family can sometimes breed frustration with each other — so make sure that you give everyone some breathing room.
…But Get Enough Family Togetherness
A family spring break vacation doesn't bring the family closer if there is no actual time spent together. One of the best parts of a spring break vacation at a Colorado dude ranch is the opportunity to enjoy each other's company. After the kids program has finished for the day, families gather together in the evening around a cozy bonfire, snuggled under a blanket or in their own private cabins.
Because you've spent part of the day apart, you'll have fun stories to share with each other and plenty to talk about — perhaps bonding more fully than you could have had you spent the entire day together.
Let the Kids Make Some Decisions
Your kids are an important part of your family — so let them feel important by allowing them to choose what you do together. Colorado's beautiful natural surroundings offer so much to do during the still snow-covered spring season: skiing, tubing, ice hockey, snowshoeing, horseback riding and much more. Perhaps your children would like to feel like an adult and hit the spa — whatever their choice is, make sure you make a reservation!
Spring break in Colorado is generally all about the snow, but there is so much more to do than simply skiing. If you're planning a spring break vacation in Colorado, you'll have a wealth of opportunity to keep the kids entertained while the adults enjoy a stress-free retreat from everyday life.