Gourmet dining paired with fine wines may not have been on the menu for real cowboys in Colorado back in yesteryear, but it is now for guests at C Lazy U Ranch. We've worked hard to make sure that we offer only the best in food and beverages— and now, having been awarded the Wine Spectator Award of Excellence two consecutive years, we know we've succeeded again. You can view our award on WineSpectator.com.
The Wine Spectator Award of Excellence 2017
The prestigious Award of Excellence is given to restaurants across the world that offer wine lists boasting a selection that is not only interesting and surprising, but appealing to all types of palates. The wine lists — typically offering at least 90 different wines from various producers — also match the dinner menu in price and style, complementing the food effortlessly.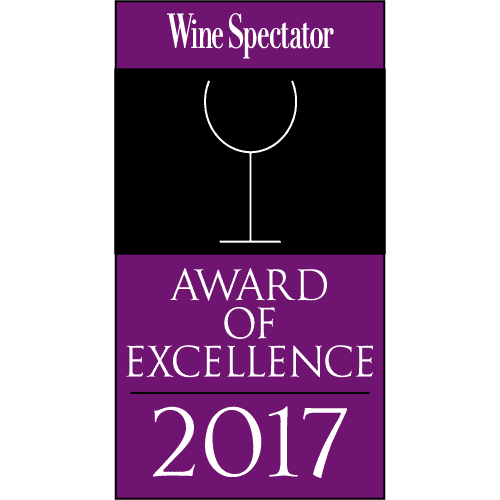 The award has a storied history, having been launched by Wine Spectator in 1981 to celebrate restaurants who paid attention to the often-ignored wine list. Over 35 years later, it has expanded into multiple categories and is given to restaurants in over 50 countries. The clamor to nab an award has encouraged restaurants worldwide to design wine lists with more care.
Thanks to our in-house wine director and sommelier Shelby Peterson's expertise and careful selection, C Lazy U Ranch has nabbed its second consecutive Award of Excellence, once again joining the ranks of international leaders in gastronomy. Our wine list has hundreds of wines ranging from Chardonnays from Napa Valley to Italian Chianti, as well as local wine in Colorado and exotic selections from Lebanon.
With a thoughtful, expansive wine list and our Executive Chef's decadent menu, we're proud to offer an award-winning gourmet experience for every guest at C Lazy U Ranch.