As Colorado's premier dude ranch, many of C Lazy U's guests visit for our world-class horseback riding. With 8,500 acres of land to explore and daily trail rides, city clickers and seasoned riders alike can get in touch with nature and strengthen their horsemanship skills. But, if you're scared of horses, or simply just don't like horseback riding, don't worry – there's plenty of activities you can enjoy. Read on for our favorite ranch activities you can do solo while your family is riding, or with your loved ones once they step out of the saddle.
Visit The Spa
If your family is out on a horseback ride, why not treat yourself to some you time? Our award-winning Lazy You Spa offers full-service treatment options, including manicures/pedicures, massages, facials, or our unique "Cowboy Soak."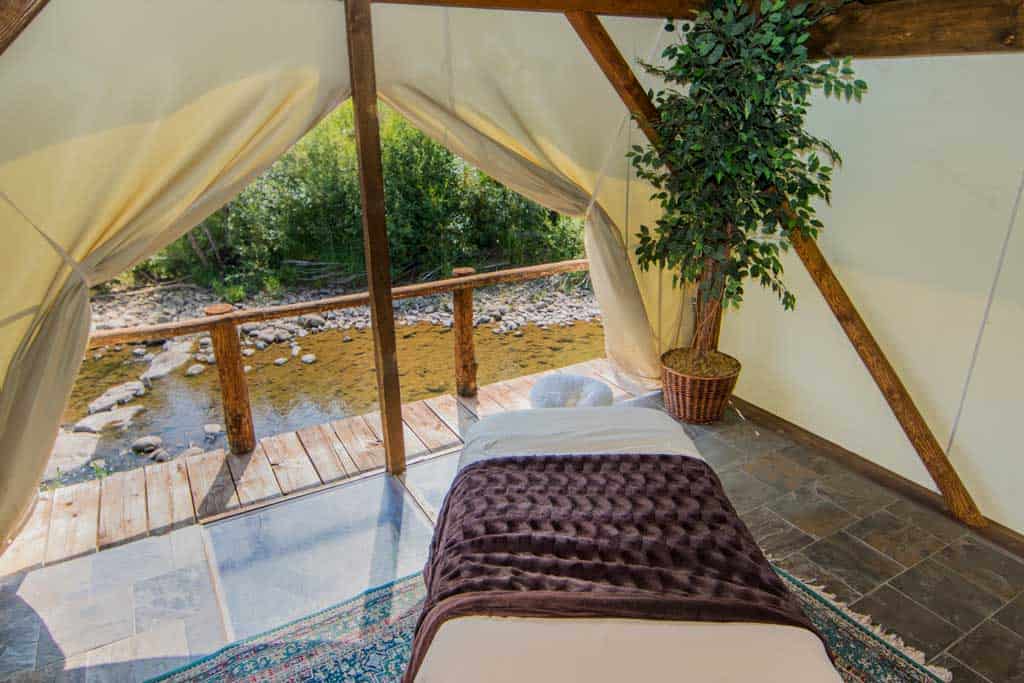 During summer vacations, enjoy your massage in a tent suspended over the Colorado River and relax as you watch the water rush by. Once your family and loved ones arrive from their horseback ride, you'll feel rejuvenated and ready to take on the rest of the ranch's unforgettable activities.
Archery
Archery is a year-round favorite at the ranch. Create a friendly competition using traditional targets, or test your marksmanship skills with our three-dimensional targets.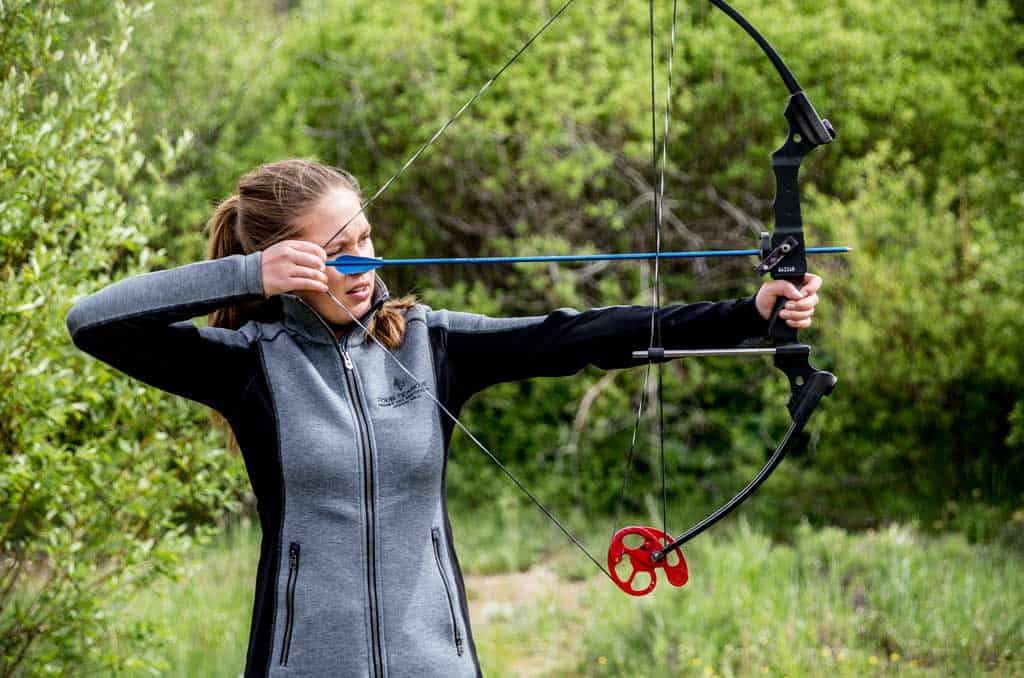 This family-friendly activity welcomes children of all ages, and an extensive safety demonstration is performed before your archery session begins.
Fly Fishing
As one of the only Orvis-endorsed fly-fishing lodges in the state of Colorado, C Lazy U is known for creating high-quality fly-fishing experiences, both on and off the water. When you sign up for fly fishing, we'll book you a one-hour complimentary lesson and provide all the equipment you'll need. We also offer guided on-ranch fly fishing experiences on private stretches of water, and guests are invited to take non-guided full- or half-day trips to neighboring areas.
Glamping
Glamorize your family's summer vacation with on-ranch glamping, or luxury camping. A ranch hand will guide your group to our secluded Outpost, where you'll find our famous Conestoga Wagon, a roaring fire, and a s'mores kit. Perfect for large and small families, groups of friends, and couples, the Conestoga Wagon is fitted with a king bed, a twin-size bunk bed, and a table for two. Why not enjoy some quality time with your loved ones away from the hustle and bustle of everyday life?
Hiking & Mountain Biking
With thousands of acres to explore, soak in the sights on a hike. We have an extensive trail system that accommodates all skill levels, and we offer guided hikes to show guests the best trails the ranch has to offer.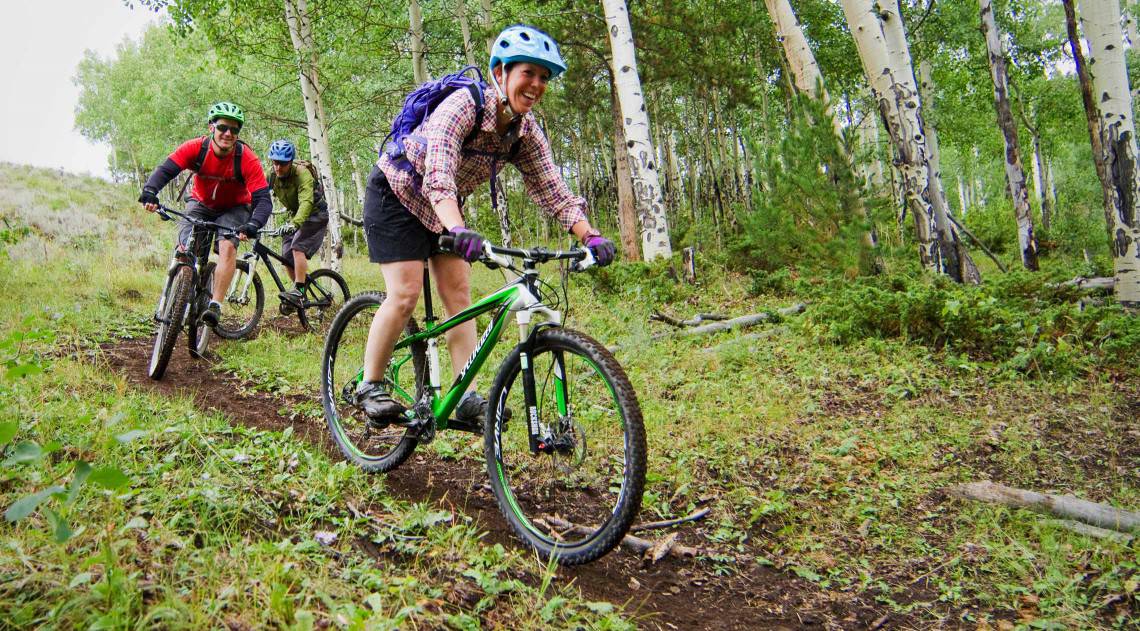 If mountain biking is more your speed, check out a bike at the Outfitter's Cabin. While you're there, you'll have the option to sign up for a guided tour with our expert biking guides, who will take you on the best trail for your family members' ages and skill levels.
Winter Activities
If you're at the ranch during winter, there's still plenty of activities to keep you busy. Enjoy ice skating and daily hockey games, or snow tube down our private hills.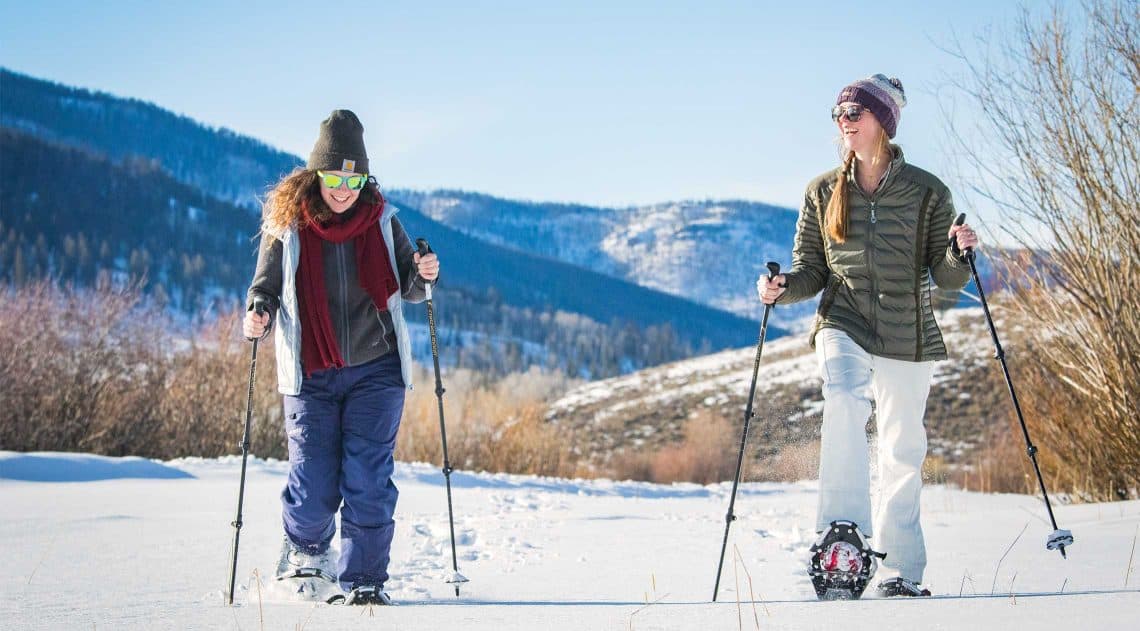 If you want to hike the ranch during winter, check out some snowshoes from our Outfitter's Cabin and learn why we were voted the 2nd best snowshoe destination in the world by Snowshoe Magazine.
From trap shooting to paddle boating, ranger tours, zip lines, and more, C Lazy U has plenty of activities to create an unforgettable summer or winter vacation – no horses required. We hope to see you on the ranch soon!