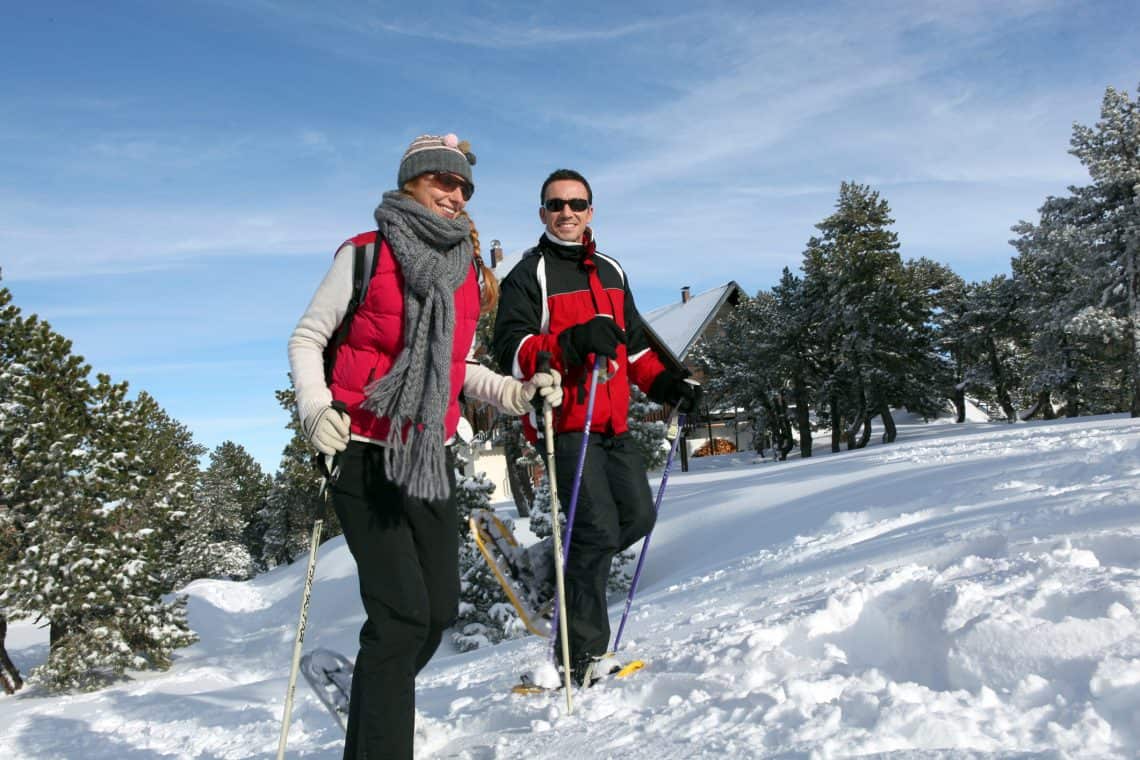 You may think that you'd dig a Cowboy-style vacation only in the warmth of the summertime – a "City Slickers" movie experience seems like the way a guest ranch vacation should be, right? But why would you limit your horseback riding and chance to enjoy the western lifestyle to only a few months out of the year, when there is so much to do at a dude ranch, even in the cold of winter? So, grab your family and a few layers of clothing, because we are going on a journey through the joys of spending a winter vacation at a dude ranch.
The first thing that a dude ranch provides year-round is that laid back mentality that really makes the ranch lifestyle what it is. You may not be outside by the campfire at 3 a.m. telling stories, but you might just be inside by the fireplace doing the very same thing late on a winter night. Basically, taking a Colorado winter vacation at a dude ranch will help you escape from the stresses of your everyday life, and chill out dude ranch-style!
Now that you're experiencing the calm that only a dude ranch can provide, it's time to go participate in some fun winter ranch-style activities. You may have had lots of fun hiking around the ranch during a summer visit, so let's winterize that activity with snowshoeing. Whether it is a leisurely afternoon snowshoe walk around, or a day excursion snowshoeing some distance, you are guaranteed to see a different winter view of the ranch.
Are you a person who likes to get a real workout in your day? Then, grab some cross-country skis and head out for a beautifully scenic day that will also test your cardio! If you're not into endurance sports, then grab some snowmobiles and go exploring in the backcountry with the help of a motor – an ultimate winter luxury activity that will leave you feeling like you are in the mystical land of Narnia, gliding through the snow-covered trees and mountains.
When discussing activities, we can't forget the most popular activity a dude ranch can provide: Horseback riding! There isn't anything better than a day of riding around and exploring on horseback. Of course, you won't have the hot sun beating down on you during your winter ride, but you will have the some sun – just with slightly cooler temperatures. Just bundle up and make your trip a little shorter than it would be in the summer months. This will also provide an excuse to head back to the lodge and warm up around the fire with some good company and a hot beverage.
Want a horse-related experience other than riding? You are in luck. With the winter cold and snow, it is the perfect time of year to go sledding. We're not talking about downhill sledding though, rather an exciting sleigh ride attached to a quite a few pounds of "horse power" – an activity sure to leave the whole family giggling and laughing with glee!
Now that you have an idea where you might like to spend some of your free time this winter, all you have to do is find that time! Get yourself out to a dude ranch in the winter, and get ready for the time of your life!