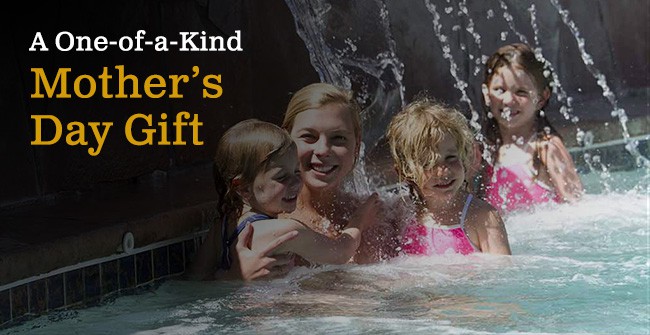 Attention, everyone who has a mom: Mother's Day falls on Sunday, May 14, this year. If you want to do something extra special, the time to start planning is now!
Here in the beautiful Centennial State of Colorado, Mother's Day takes on a mountain western feel. Moms here always appreciate the classic bouquet of flowers or meal out at a favorite restaurant, but what they really want is some quality time with their kids — preferably away from it all in the great outdoors. We have all sorts of ideas for amazing Mother's Day experiences in Colorado, and a trip to C Lazy U is at the top of the list with its many ways to bond with the special matriarch in your life.
Spa Pampering
"No thanks, I don't really like massages or spa treatments," said no mother, anywhere, ever. Send her to the Lazy You Spa for some serious rest and relaxation. Depending on the season, the luxury tents of the Lazy You Spa mimic an outdoor experience, with views of the creek running underneath. The menu of specialty treatments will impress even the most discerning spa-goers — this is ranch-style pampering at its finest.
Guided Food and Wine Pairing
After a day in the high altitude outdoors, sit mom down to the gourmet flavors of a C Lazy U dinner. If she's is into wine, you've brought her to the right ranch. Behind our extensive wine menu is Shelby Peterson, our resident sommelier. She's on hand to recommend wines or even sit down for a private wine tasting or food pairing. She brings wines to life through her storytelling, perfectly describing their distinct profiles. Your palate will go home more finely tuned after a session with Shelby.
Hike to Yoga
What do you get when you cross hiking and yoga? Magic! We're introducing a special new hybrid excursion where we'll take you on a hike for a guided yoga session immersed in nature. Invite Mom on a meditative journey that leads to a scenic lookout point with views of mountains and water. Unplug for the journey, or bring your camera to capture the majesty.
Try Something New Together
When was the last time you tried something for the first time as a family? Bold new experiences are the stuff that crystalizes memories and builds bonds between people. Never mountain biked before? Get your mom out there on a beginner's trail and learn it together. First time on the zip line? Get ready to fly. If you've never shot an arrow before, archery is a great place for women to unleash their inner Katniss Everdeen.
Shop at the General Store
We believe experiences make far more meaningful gifts than things, but a few new items from our general store, Luis' Old Place, are like the sprinkles on top of the Mother's Day cupcake. This is no ordinary shopping experience — the store was once an old donkey barn. Now it's filled with tastefully selected cowboy merchandise and Colorado mementos. Moms, keep an eye out for the children's book "Petey and Wolf" starring our very own donkey Petey and his ranch animal friends.