Guests know C Lazy U Ranch for being a family's dream vacation spot, with tons of adventurous activities, comfortable family-style cabins and food that even the pickiest children can't resist. Couple those amenities with the famed Kids Program, and you've got yourself a family vacation spot that you'll keep coming back to.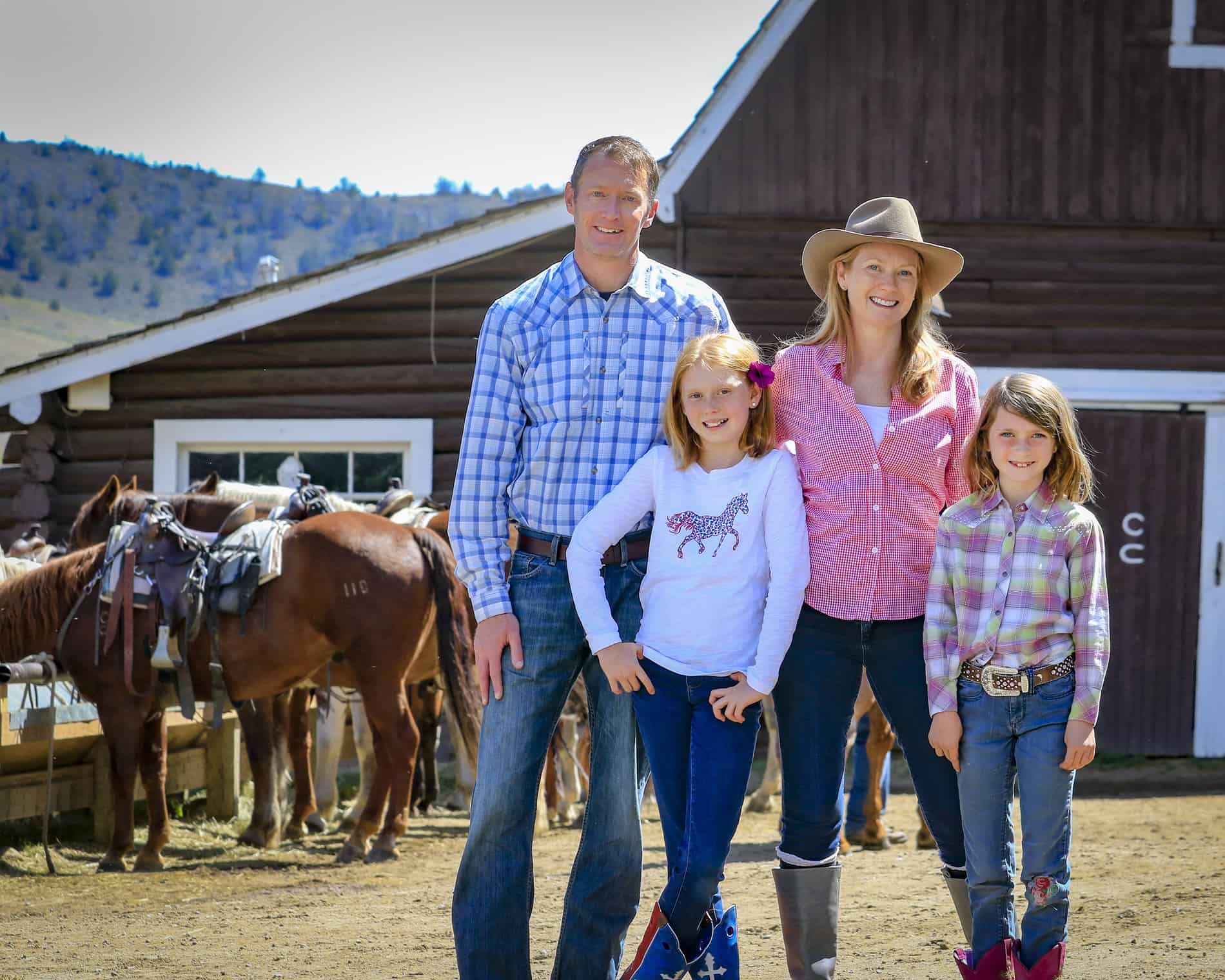 Those that want to take the opportunity to truly bond with their family members while vacationing at C Lazy U can take part in the ranch's top 7 family-bonding activities.
Catch Your First Fish
As one of only five Orvis-endorsed fly fishing lodges in Colorado, C Lazy U Ranch is the perfect spot for the kids to catch their first fish. Fly fishing enthusiasts can impart their knowledge on the young ones, while first timers can get a complimentary one-hour lesson on the pond. And with private stretches of the Colorado River, you can experience this precious moment privately in one of the most beautiful locations in the U.S.
Challenge Yourself on the Ropes Course
Work together as a team and take on the CLU ropes course: two levels of extreme physical challenges that will take you through a tandem rock wall; vertical playpen; spider web; log bridge; lava boxes (a favorite for the kids!); and the Leap of Faith, a 30-foot jump that takes some guts to complete. Split your family into teams to see who can finish the course the fastest or compete individually to crown the winner of the ropes course — however you take on this thrilling challenge, you'll have fun as a family.
Explore the Rocky Mountains
Take a walk in the wilderness to not only connect with nature but connect with your family. Schedule a guided hike with one of our knowledgeable ranch hands, who can teach the kids (and the adults, of course) all about the flora and fauna of the Rocky Mountains.
Start Your Cowboy Training
C Lazy U Ranch is a working ranch: not only are there over 200 horses, there's a whole herd of cattle. Earn your cowboy hat by joining a cattle clinic after a rigorous horseback ride — the camaraderie you feel when rounding up these majestic animals is rare, and experiencing it with your family can make it a special memory that you'll treasure for years to come.
Note about cattle pushing availability: The ranch plans to bring back this activity in the future as soon as fire-damaged pastures recover and are producing vital nutritional growth.
Once you've worked on your skills, the whole family can participate in the Shodeo, held every Saturday afternoon. The kids demonstrate their new horsemanship skills as the parents cheer them on, while the adults put on a little performance of their own.
Go Glamping
C Lazy U's ranch accommodations are cozy, comfortable and chic, but there is something about sleeping under the stars. Take your family on a camping adventure in Colorado right at the ranch — luxury camping, that is! You don't have to give up the comfort of a cabin when glamping at CLU, thanks to our beautifully appointed tent, which features a king-sized bed or three twin beds, a fire pit and, most importantly, the best views at the ranch.
Learn Some Survival Skills
You may never end up in a doomsday scenario, but that doesn't mean your family can't learn some new survival skills. Sign up for archery with the family to see who can get closest to the bullseye, or practice your gun skills with trap shooting. Both activities have extensive safety briefings beforehand — not only will the kids learn about the sport, they'll learn the importance of safety as well.
For those with younger kids, hatchet throwing is ideal: safe for kids ages 6 and up, this activity is offered twice daily in a safe, controlled environment. Start practicing your aim!
Hit the Trails on a Family Horseback Ride
Horseback riding is C Lazy U Ranch's pride and joy. Families at the ranch enjoy daily trail rides — the kids with the kids and the adults with the adults — but there are weekly family rides to enjoy the outdoors together. Exploring the trails as a family is the perfect way to round out your week at C Lazy U — and the best way to remember your vacation.