After the East Troublesome Fire made its way through C Lazy U's property in October 2020, the staff has been hard at work making repairs, upgrading facilities, and clearing fallen trees and limbs from some of our favorite trails. Behind the scenes, a group of dedicated C Lazy U volunteers have been lending a helping hand and helping restore the luxury guest ranch.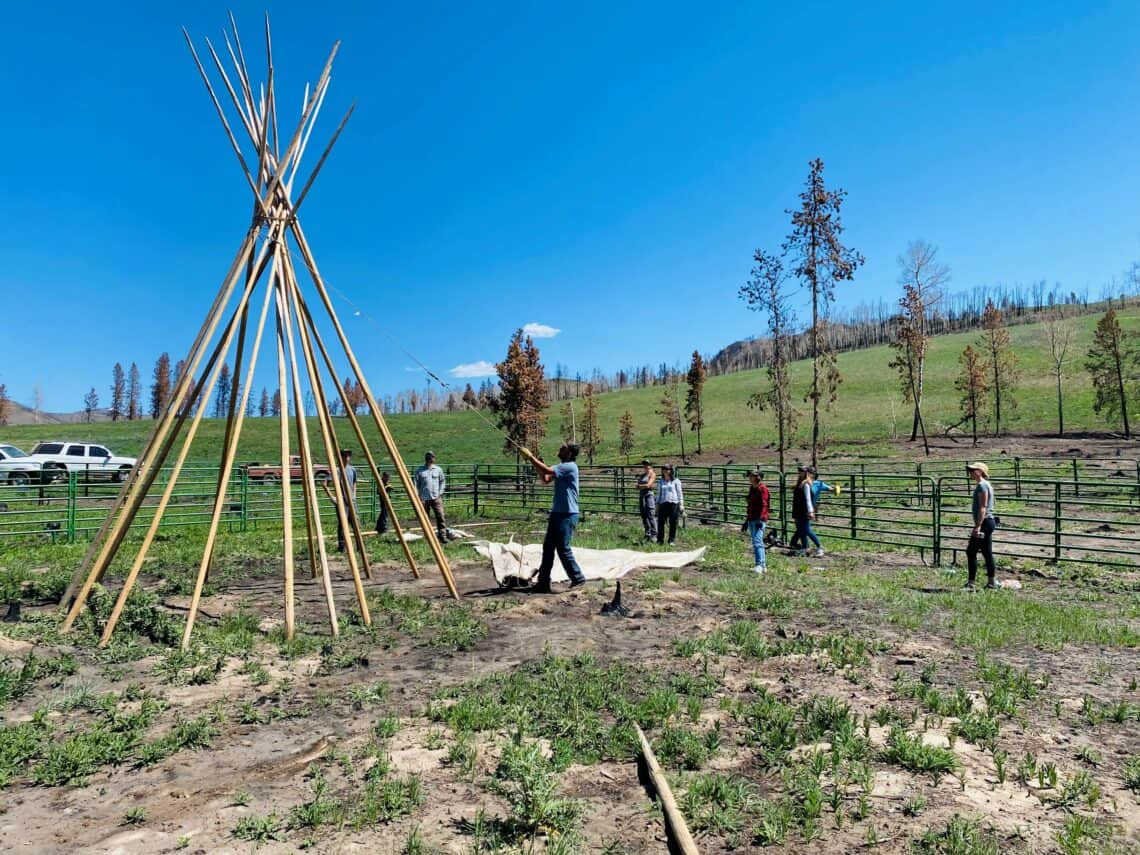 How Volunteers Support The Ranch
Thankfully, much of the ranch's buildings were spared from the fire, so volunteers' efforts have been focused on cleaning and repairing C Lazy U's 8,500 acres of land. In addition to clearing fallen trees, shrubs, and bushes that suffered extensive fire damage, volunteers are helping build new trails and seeding impacted areas to create new plant life. With the ranch in full operation, the staff is all hands on deck. These small groups of volunteers have been critical to beautifying the ranch and supporting the natural healing process that happens after a fire of this magnitude.
Keeping Volunteers Safe
To keep our volunteers safe, we keep volunteer groups small. When volunteers arrive, the ranch staff provides an initial safety briefing with clear instructions. Volunteers are provided with protective gear, like gloves, helmets, hard hats, and protective eyewear. Once the volunteers receive their assignments, we provide radios and all-terrain vehicles for our staff and volunteers to navigate the ranch and stay in touch.
Meet The Volunteers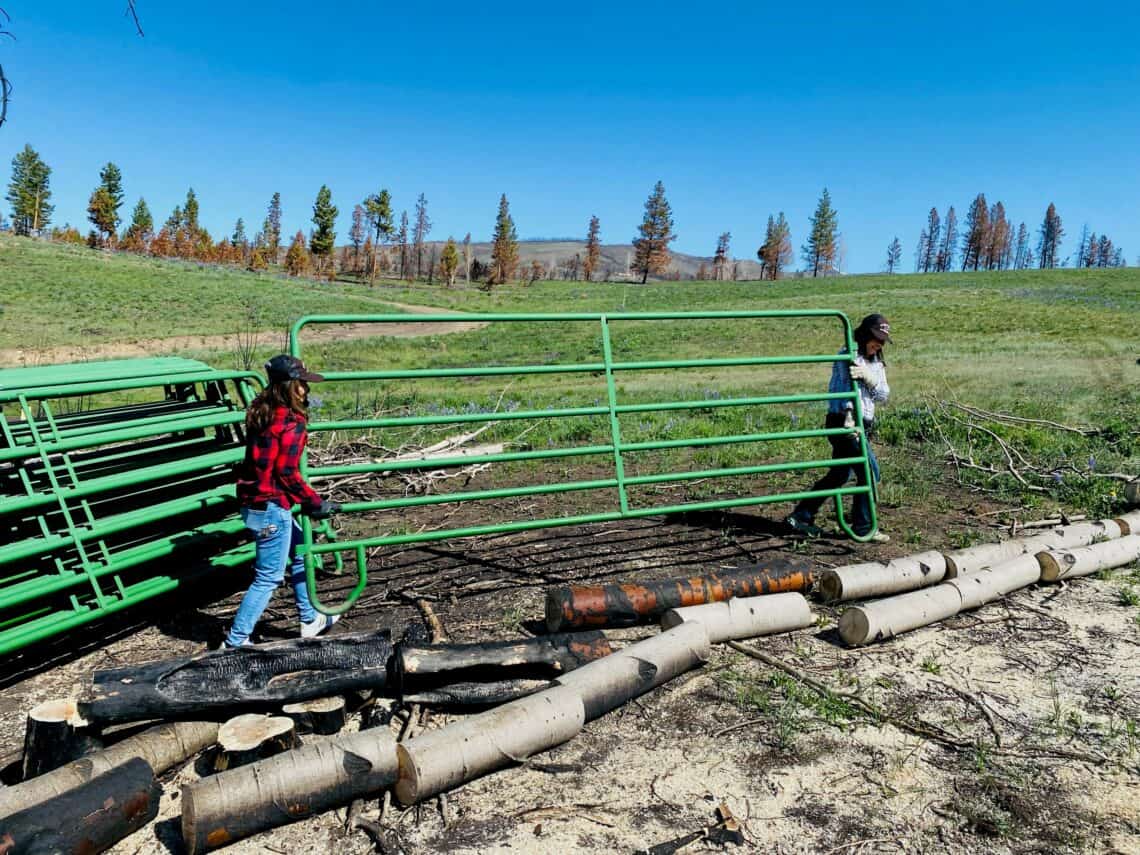 So far, C Lazy U has held two small, invite-only volunteer days. We interviewed two of the volunteers, Mike and Mark, to learn more about their experience:
What motivated you to volunteer at C Lazy U after the fires?
Mark: Because it is home to the homeowners, guests, horses, and wildlife, and it is a protected property that will remain in its natural state long beyond our lifetimes. The fires, while tragic in their loss of property and greenery, will soon be consumed by the endless passage of time and the ranch will remember but the event will be buried by countless new memories. We wanted to be a small part of that continuum of time and healing. Further, we know our friends were deeply impacted by the fires and wanted to help their healing with our support.
Mike: CLU sees the opportunity for the future. The team is not looking backward but forwards into the next millennium and how the next generation will utilize this place. I wanted to be part of seizing that opportunity to make it even better.
What was your favorite thing about cleaning up Woodsie and seeding the Garden in the Gods Trail?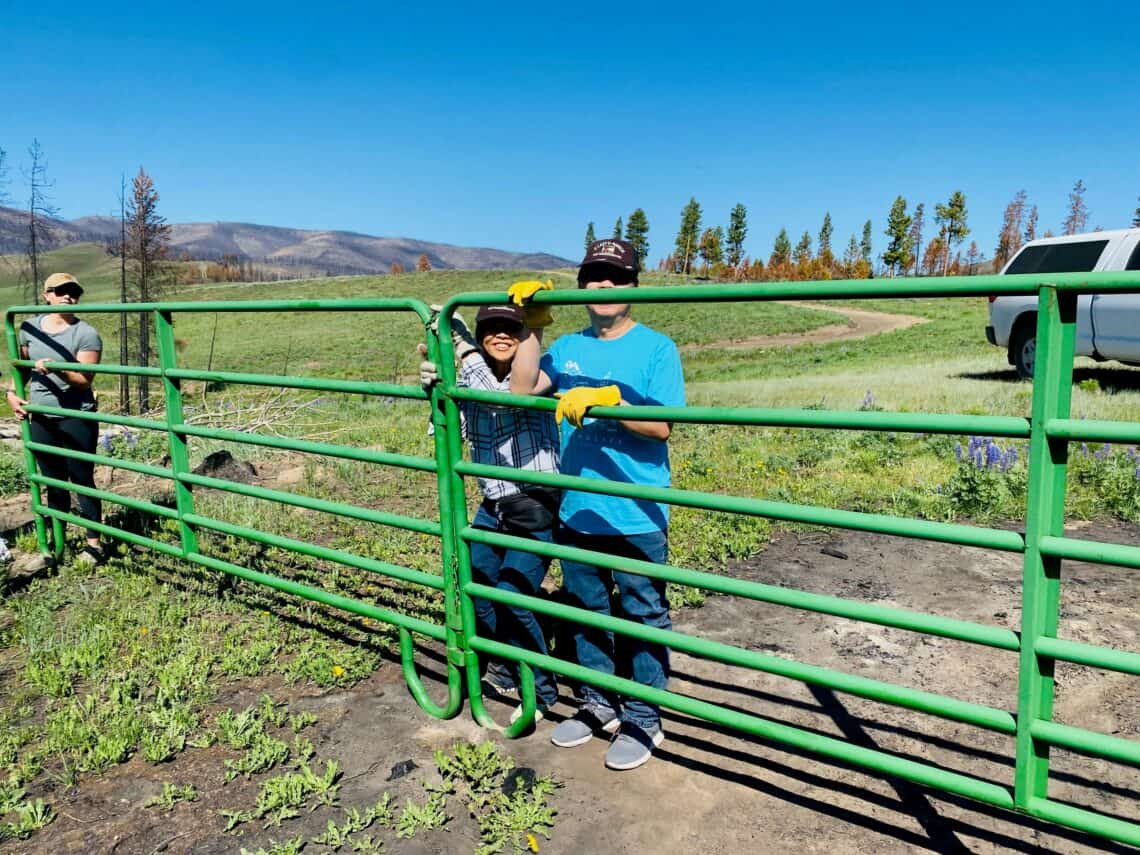 Mark: Realizing that manual labor is a noble profession and hard work!
Mike: I just liked to get to know the places better. Garden of in Gods was burned and needed trail work and seed spreading. I enjoyed making sure the trails were draining properly to avoid erosion.
What Does C Lazy U mean to you?
Mark: A celebration of our shared western past and a wholesome family adventure.
Mike: C Lazy U is an iconic place in Colorado. It embodies a rich history of ranching and is adapting to meet the changing needs and desires of the visitors by making things like mountain biking accessible. The ranch has done an amazing job making horse-only trails accessible to all types of users including hikers, horses, and mountain bikes.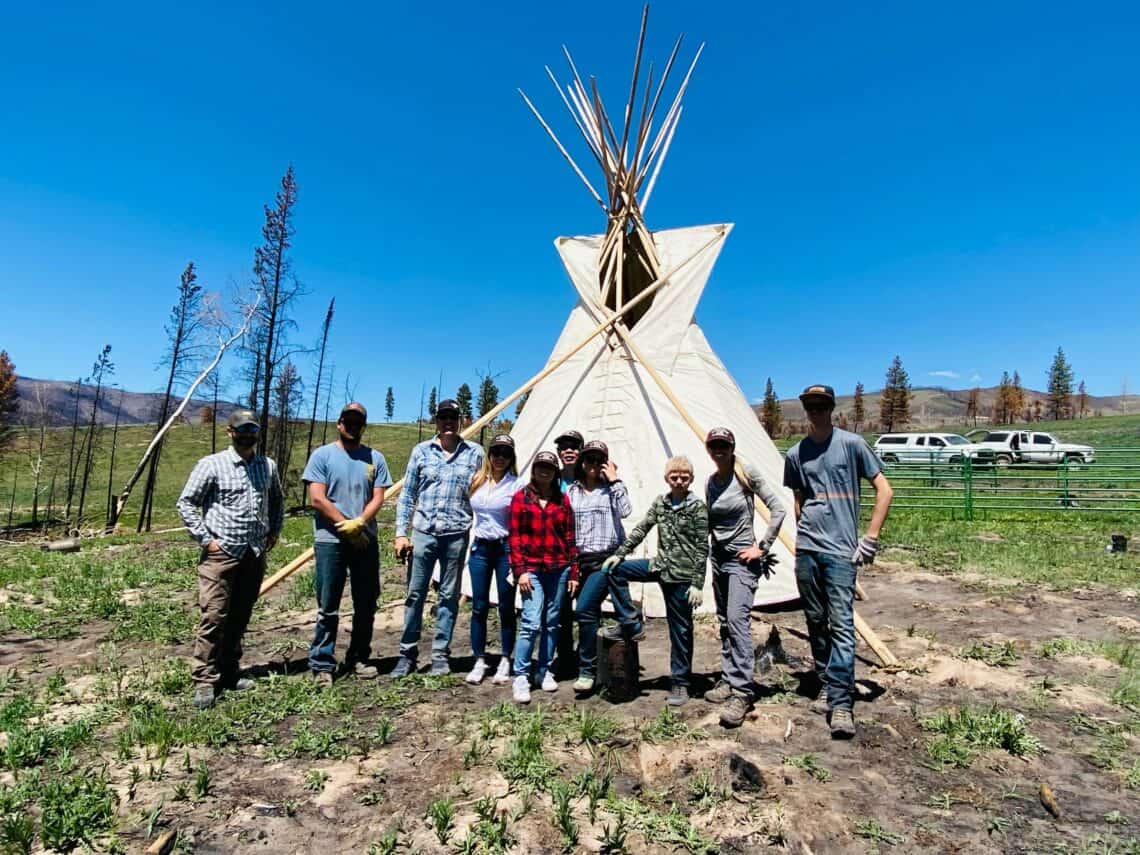 Want To Get Involved?
We're so thankful for the outpouring of love and support from our community and guests, and so many people have volunteered to help the ranch rebuild. For now, we're keeping volunteer days small and invite-only to ensure we provide safe opportunities for volunteers. Future opportunities for the public will be announced via social media and email, so be sure to keep an eye out for any updates! In the meantime, if you're interested in supporting our surrounding community, consider donating to the Grand Foundation Wildfire Emergency fund.
Thank you to everyone who has reached out, sent well-wishes, or volunteered their time, talents, and treasure. We're truly blessed to be surrounded by such a strong community, and we hope you visit us at the ranch soon!