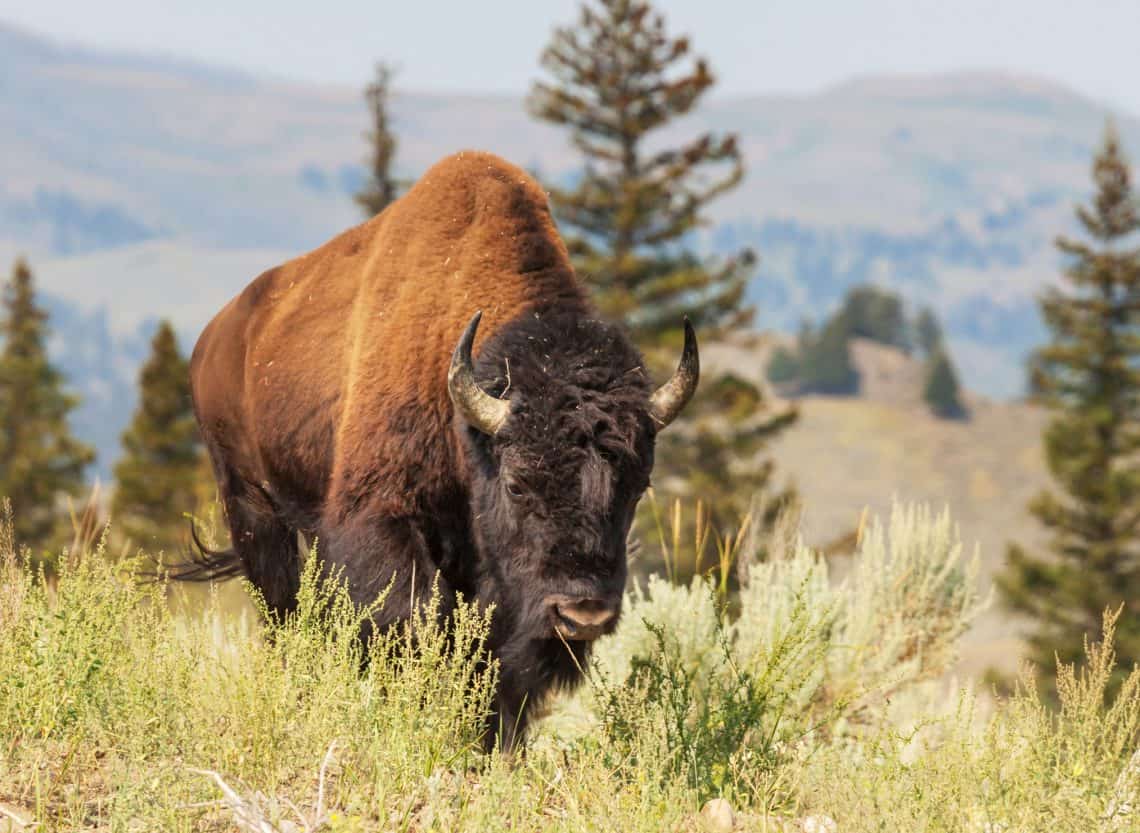 In the Rocky Mountains of Colorado, eating meat is an adventure. After exploring the high altitude terrain, sit down to an authentic regional meal complete with game meat. When looking at a menu, don't confuse it for a wildlife guide. Try something new by sampling one of these exotic meats during your stay. Here's a guide to wild game dishes you may encounter on Colorado menus.
Elk
Wondrously flavorful and lean, elk meat is lower in fat than pork, beef, and chicken. Colorado cuisine revels in the healthy, hearty goodness of elk meat. Highly versatile, elk meat can be substituted for other red meat in almost any recipe. For beginner game eaters, try an elk burger. Once you've acquired that taste for gamey meats with subtle flavor notes of grass and cedar, you're ready to graduate to elk stew, roast elk or even a prime cut of elk steak.
Buffalo
Buffalo is another delicious game meat that makes its way from Colorado ranches to its haute cuisine plates. The signature dish is a choice cut of buffalo tenderloin. Also keep an eye out for buffalo chili and bison chili — sure to warm you up and intrigue your taste buds on a cold winter's day. Buffalo tastes very similar to beef, but a discerning palette will note its lighter flavor, slight sweetness, and tender texture. It's a lean protein, too. Compared to beef, buffalo is lower in cholesterol, calories, and fat.
Rocky Mountain Oysters
Rocky Mountain Oysters are perhaps Colorado's most infamous delicacy. Maybe it's better to dip these golden nuggets into the accompanying cocktail sauce without questioning their origins. Hint: they are not shellfish. If you must know, they're bull testicles that have been breaded and deep fried. True cowboy fare, Rocky Mountain Oysters originate on cattle ranches where bull castration is common practice. You'll find this ballsy dish throughout the American West, also known as "swinging beef", "cowboy caviar", "bull fries", or "Montana tendergroins". Cowboy up and dig in if you have the – ahem – "oysters" to do it.
Wild Boar
For believers that there's something a bit magical about pork, wild boar is the game meat to try. It's packed with rich, deep flavor compared to domestic pork. Every experience of wild boar is different, as the pigs take on the flavor of what they eat. Some say acorn-fed boars make the best eatin'. Wild boar is often lightly seasoned with sage and roasted.
Venison
Venison, or deer meat, can take some getting used to. Of all the game meats to be found on Colorado menus, venison has the strongest gamey taste to it. Grass-fed deer meat is leaner than grain-fed beef, but can also be tougher. How is venison served? Look for venison jerky, stew, tenderloin, roast, ground venison (sometimes mixed with ground beef for hamburgers) and specialty venison sausage.
Fresh Trout and Striped Bass
For Colorado's many anglers, the sport of fishing is only half the fun. The other half is eating the catches of the day. Seasoned fly fishermen all have their favorite trout recipes, perfected over the years with technique that usually involves an open-air grill. The health benefits of wild fish are many — high in protein and omega 3 fatty acids, without any of the toxins or worries of commercially harvested fish. The clear alpine rivers of Colorado never tasted so good.