C Lazy U Ranch prides itself on being the perfect place for families, with its bounty of nature, outdoor activities and opportunity to bond with each other. To us, "family" means more than just your standard parents and kids combo — we welcome families of all shapes and sizes, including those at the Semper Fi Fund.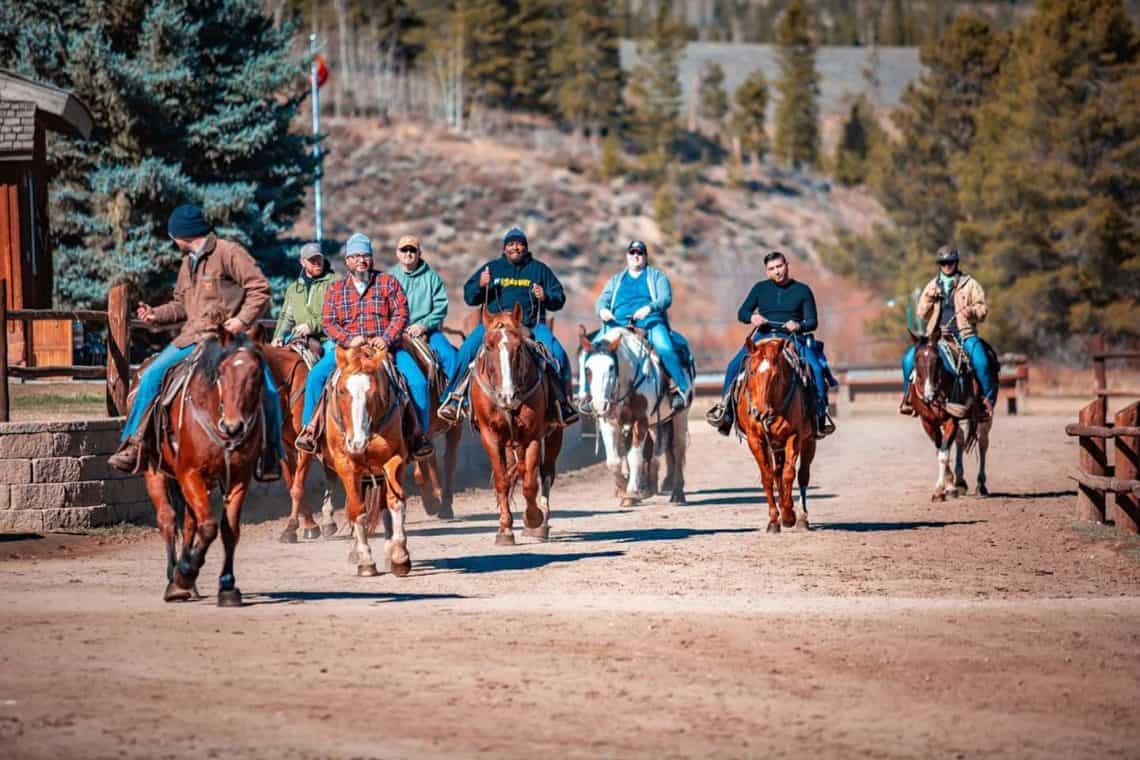 The Semper Fi Fund and C Lazy U Ranch
The Semper Fi Fund, launched in 2003, is a nonprofit organization that offers wounded or critically ill U.S. veterans a variety of programs to support them any way they need: financially, physically and emotionally. The Semper Fi Fund not only helps with housing and transportation assistance, but offers education and career training, wellness programs and much more (including a renowned horsemanship program!).
Among the programs that Semper Fi Fund offers are specially designed retreats — many of which have been held right here at C Lazy U Ranch. We've been proud to host the Semper Fi Fund at the ranch numerous times since April 2017. That year as well as the following year, three retreats were held, and another three (with a fourth in the making) are scheduled for 2019.
Each retreat is completely customized for the group, and they may not all be the same. The Semper Fi Fund usually takes over the entire ranch for their stay and partakes in nearly all of the ranch's teambuilding and bonding activities, including the ropes course and zipline and horseback riding. Some of the best bonding happens, however, during one of our most lowkey activities: talking around a roaring bonfire under the starlit sky.
Many of these veterans are more comfortable on the back of a Humvee, wearing bulletproof vests and sweeping buildings for bad guys. When you put their lives in the hands (or hooves, rather) of a horse, it takes them out of their comfort zones — but in turn, it creates lasting memories, builds character and can help heal some old wounds.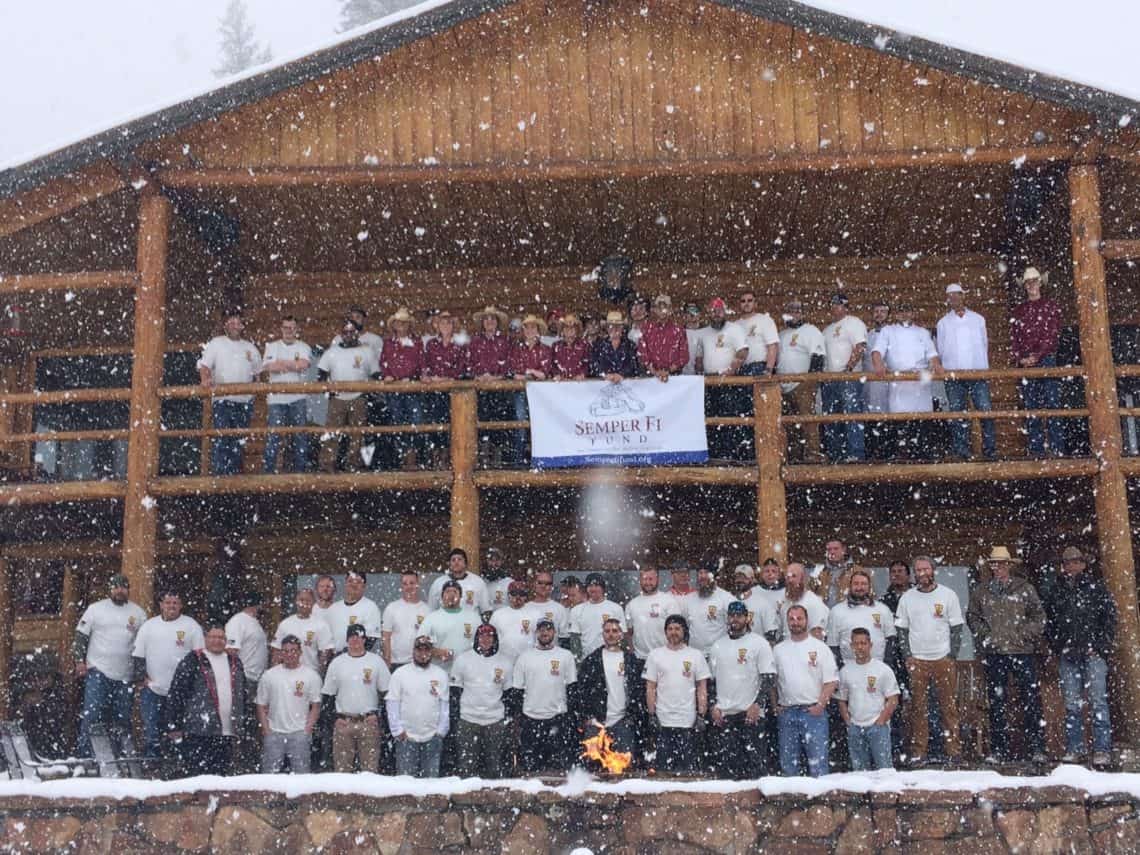 One of the highlights of the Semper Fi Fund retreat is the group photo, and it doesn't matter if it's raining, sleeting or snowing — they'll get that photo, as you can see! It's a great way to document all the personal growth and friendships that have been sown over just a few short days in the Colorado mountains.
We look forward to hosting our next Semper Fi Fund retreat in April 2019 — and the many more to come.