With spring weddings on the horizon, we thought we'd wrangle up and share a few wedding trends close to our hearts – and our home – at C Lazy U guest ranch.
Location, Location, Location!
A wedding encompasses many elements, but one of the first things a couple needs to solidify is the venue. A popular trend that has carried over from last year is the ranch-style venue, or barn wedding. At C Lazy U, we cater to those who have a love for mountains and the unsullied outdoors, but still crave the luxury of a five-star venue. From our scenic backdrops, to our historic barn, patio house and Woodsie overlook, our 8,500 acres offer numerous choices for ranch-loving brides and grooms. Our ranch weddings are elegant and rustic, promising all guests a guaranteed good time.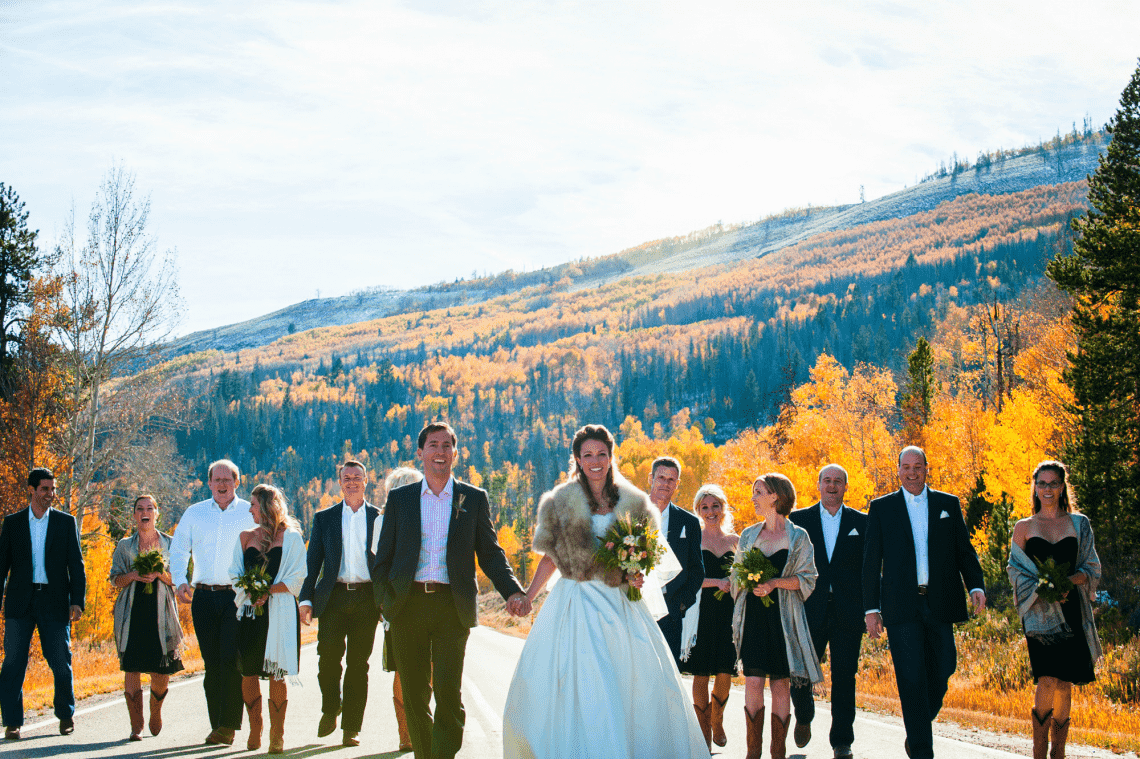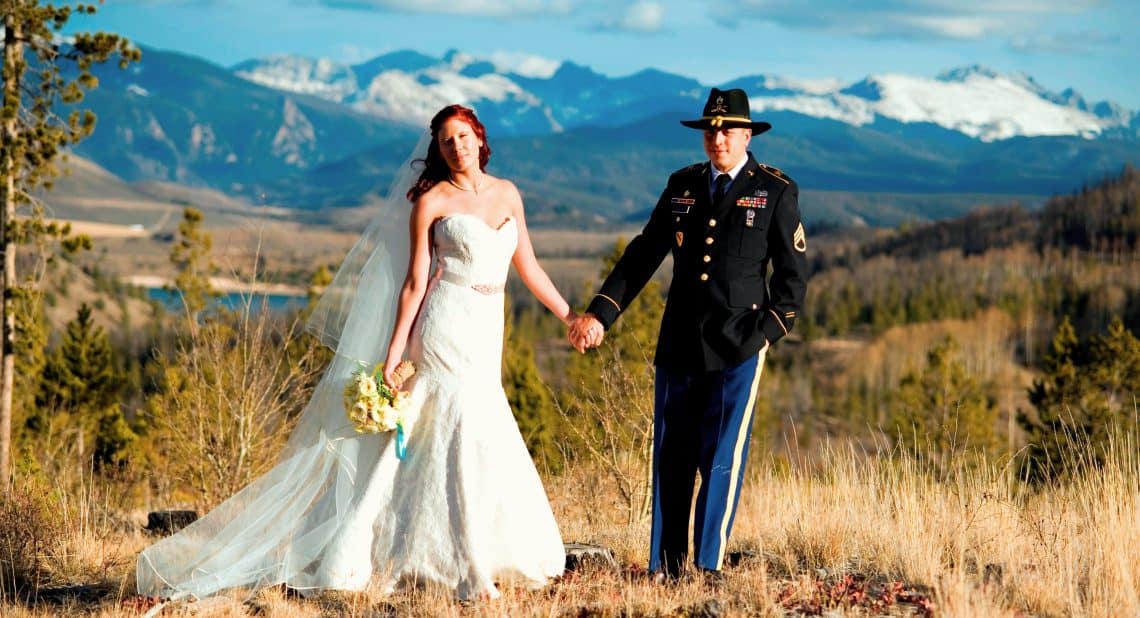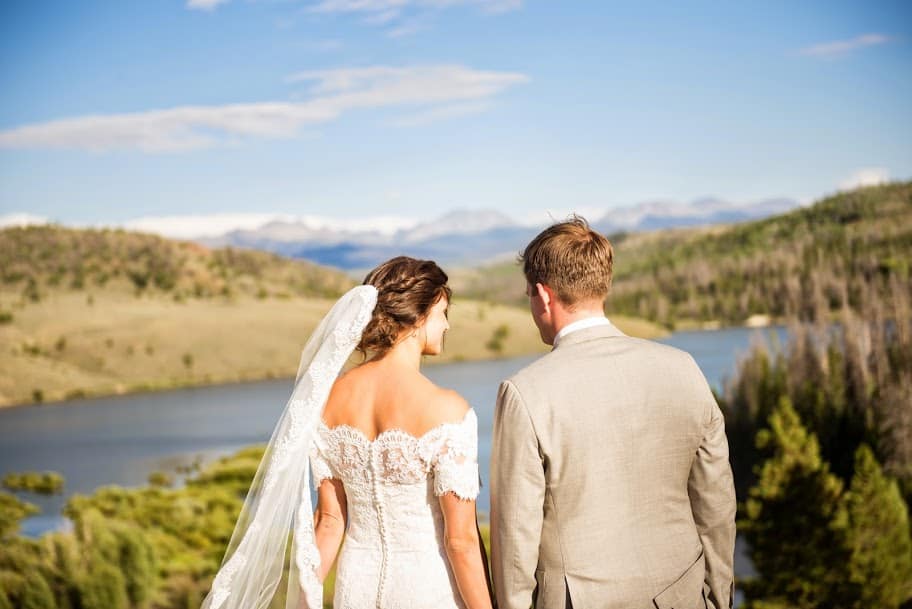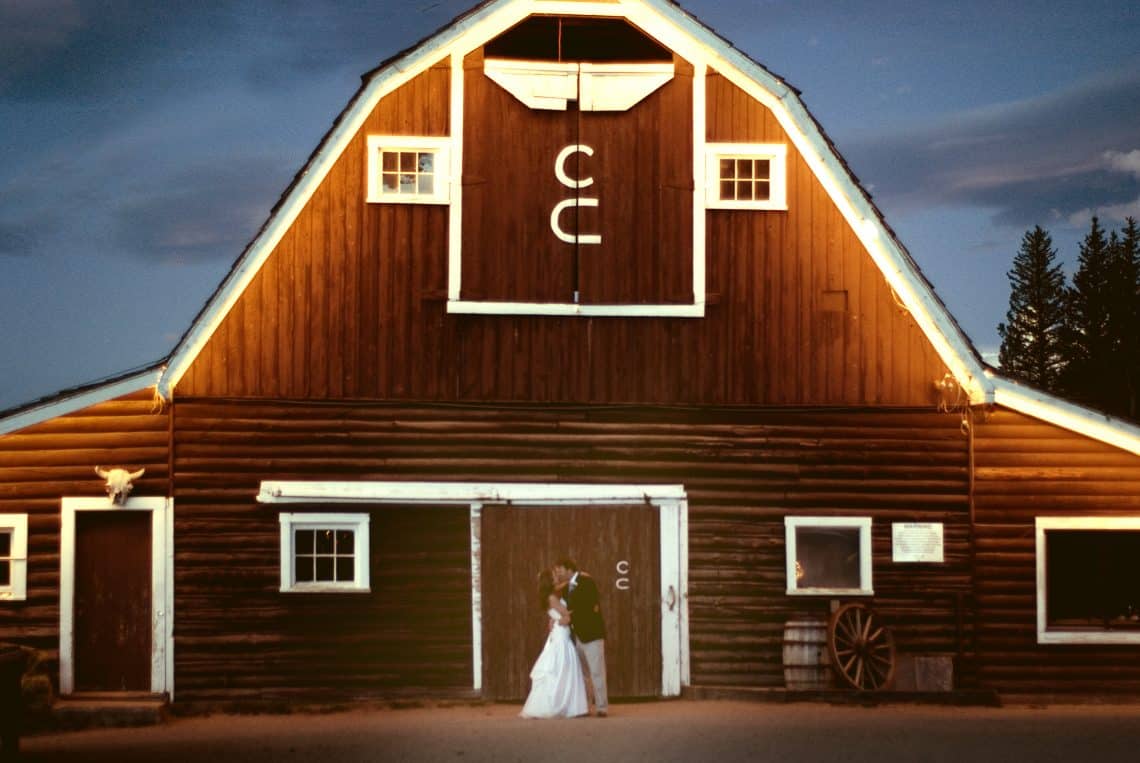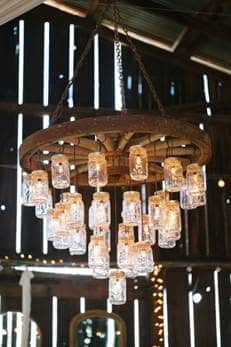 The Devil is in the Details?
Once the perfect western venue has been selected, the couple must decide on the details that are really going to thrill guests. Simple touches like Mason jar vases, horseshoe name cards, rustic succulent tablescapes and vintage-style string lights are the details that bring the event together. For the more adventurous, try accents of hay bales, or chandeliers made from wagon wheels!
For those who don't want to go too rustic, a mix of elegant pieces such as crystal candlesticks, glass votives and bud vases, with more rustic selections, such as burlap runners and barn wood signs, offers a sophisticated playfulness.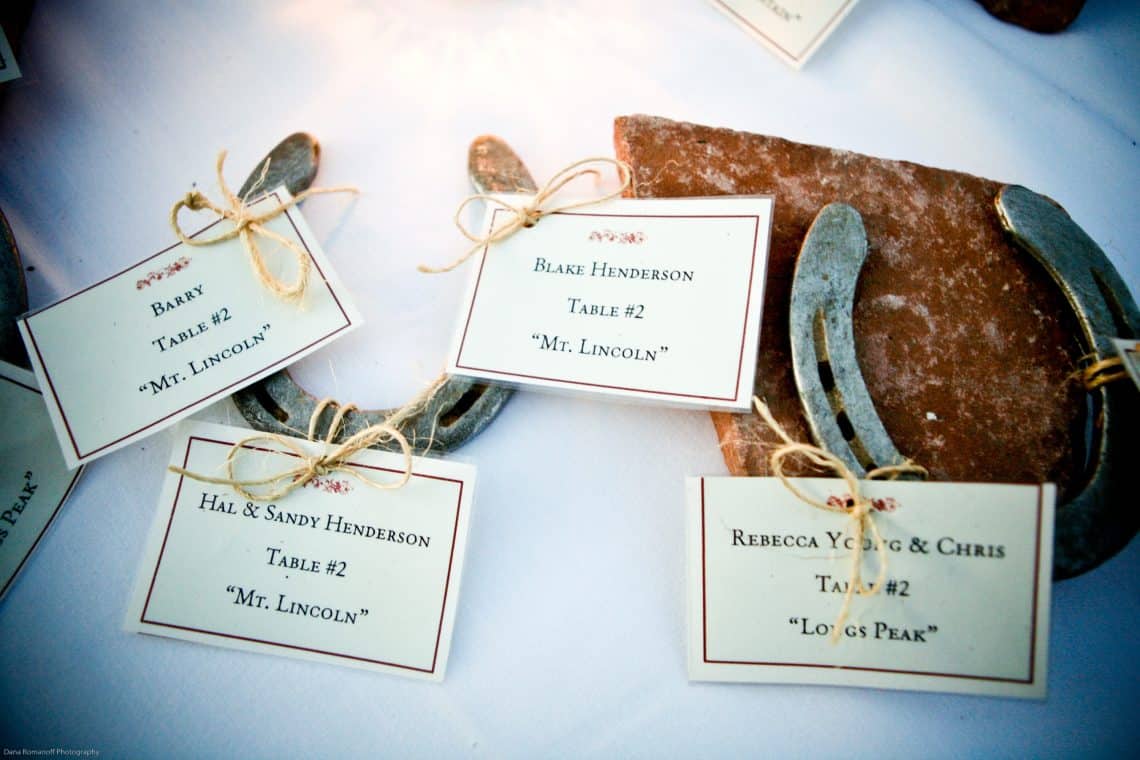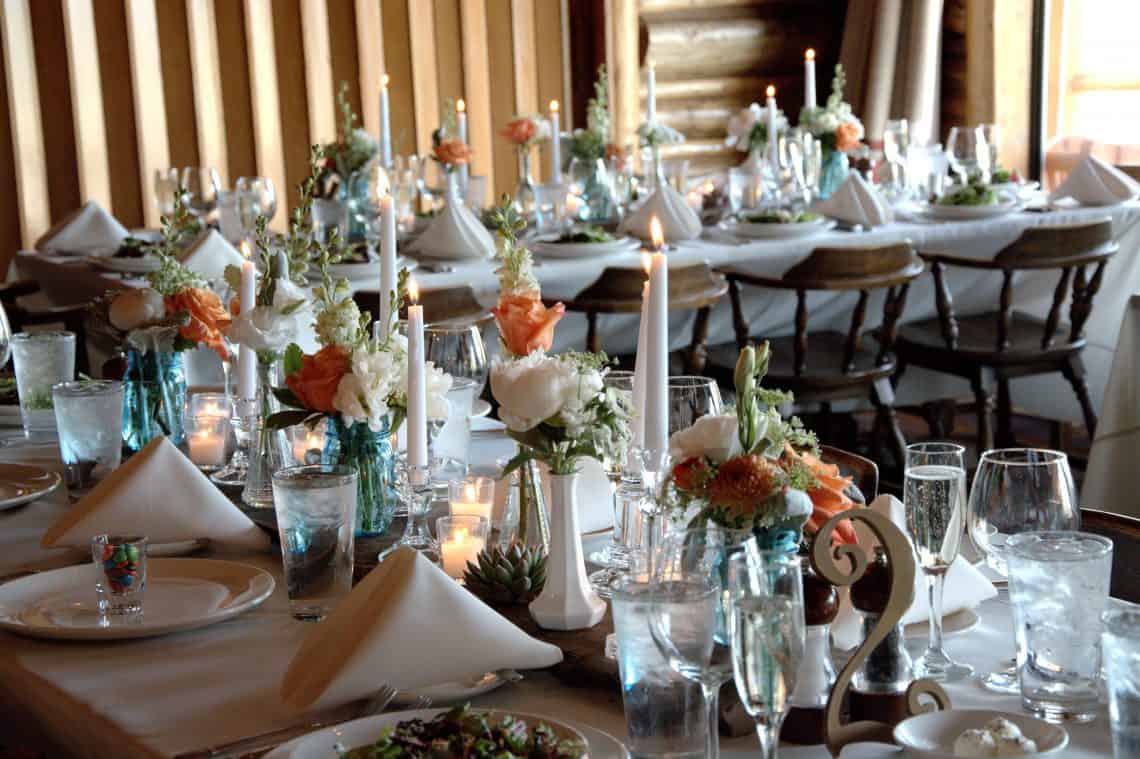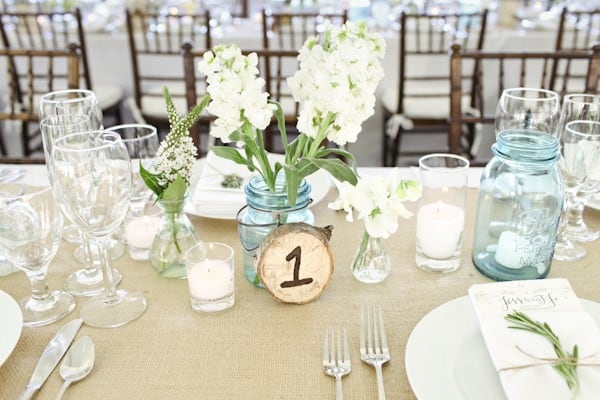 Cowboy Couture
Another popular trend is cowboy boot footwear. Whether it's the bride and groom, wedding party, or both, these country classics are comfortable and appropriate for the occasion! While most couples choose a low-key boot for their bridal party to wear, we love these hand painted leather boots, available on Etsy. If your wedding guests are flying in from different parts of the country, invite them to show their western style with rustic accessories to get in the spirit of their Colorado vacation retreat as well!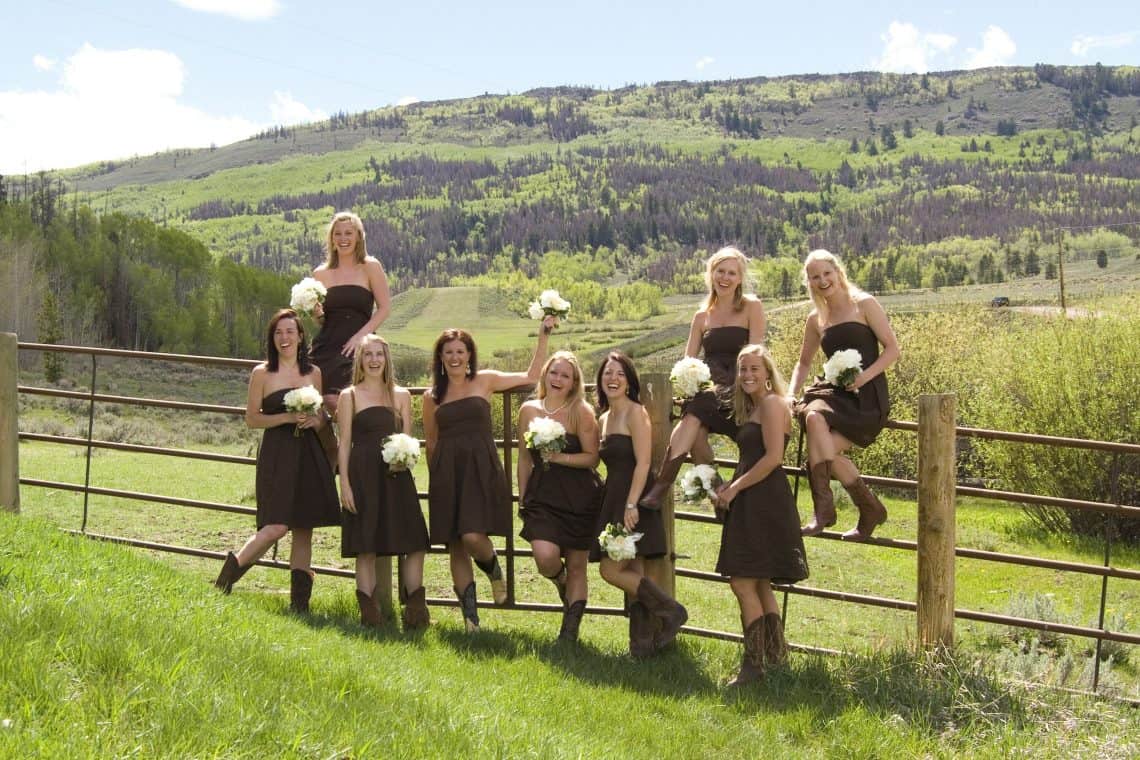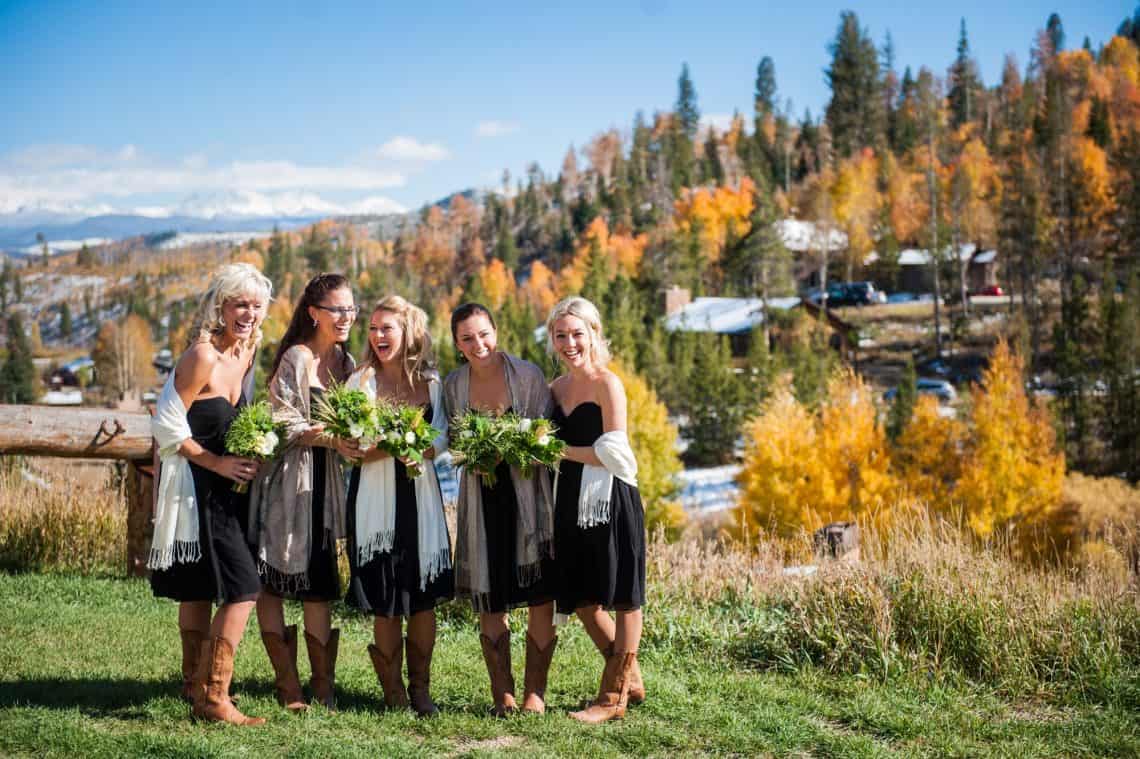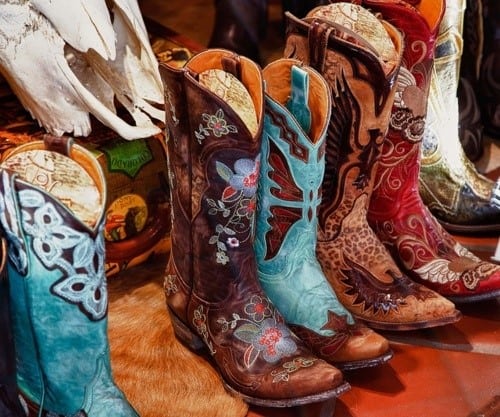 Finishing Touches
What rustic wedding would be complete without every country girl's or boy's favorite toy: A truck! Celebrities like Miranda Lambert have been spotted posing in front of the American mainstay at their country weddings, and we have taken notice! At C Lazy U guest ranch in Colorado, we take this trend one step further, offering our brides and grooms the opportunity to show their country sides by posing in front of our vintage Ford Model-T. The car was born 95 years ago, the same year C Lazy U ranch was founded by two pioneering families, and fits in perfect with every western bride's theme.
What are your favorite western wedding ideas?