There's nothing quite like a summer wedding in Colorado. The temperature is just right, the colors of nature are glowing, and there are plenty of locations for the perfect wedding photos.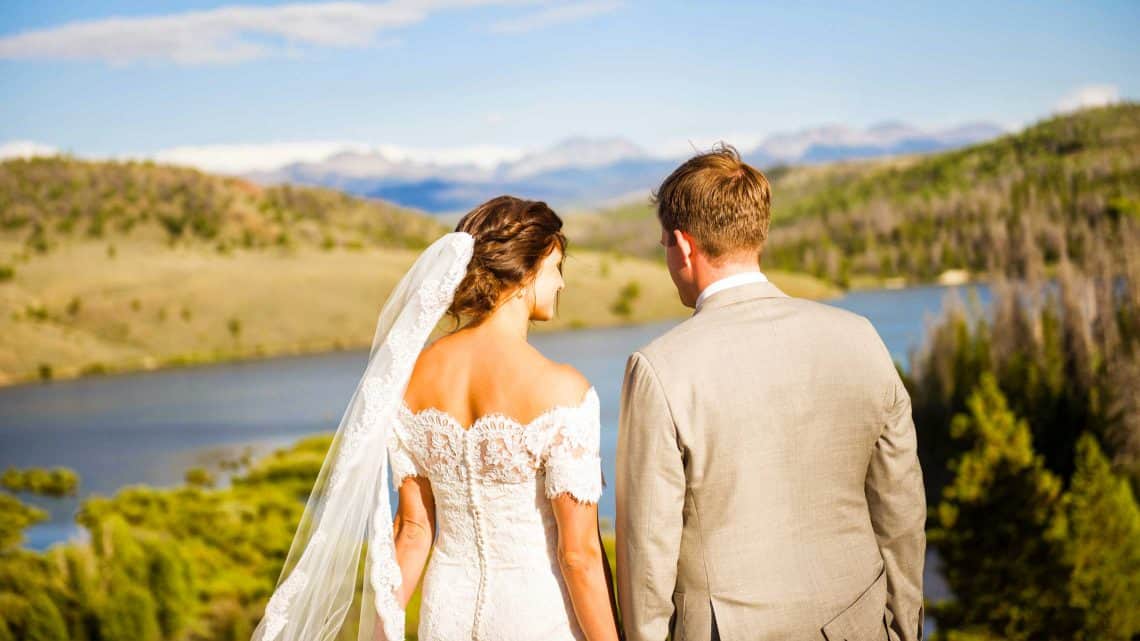 But planning a summer wedding can be stressful, as there are a lot of important details. You have to choose the food, accommodations for your family members coming into town, and activities to keep your loved ones busy. If you're early on in the planning phase, we're offering a little help to inspire your summer wedding to be perfect in every way. Here's C Lazy U's checklist for planning a summer wedding:
Find a Wedding Location with an Incredible View
When researching options for a Colorado wedding, the location is one of the most important aspects. Consider whether your wedding will be held outside or inside. You can't really go wrong with an outdoor wedding in Colorado, especially during the summer.
If you really want to awe your guests, look no further than the ranch at C Lazy U. We offer many different wedding ceremony sites on our 8,500 acres, with four indoor or outdoor locations. Your Colorado mountain wedding will be unforgettable with the lush nature found on the ranch.
Impress Your Guests with Gourmet Dining
Besides the location, the food and beverages at a wedding are what your guests will remember — and they won't hesitate to tell you their opinions of it, either. That's why you should take your wedding menu in a gourmet direction.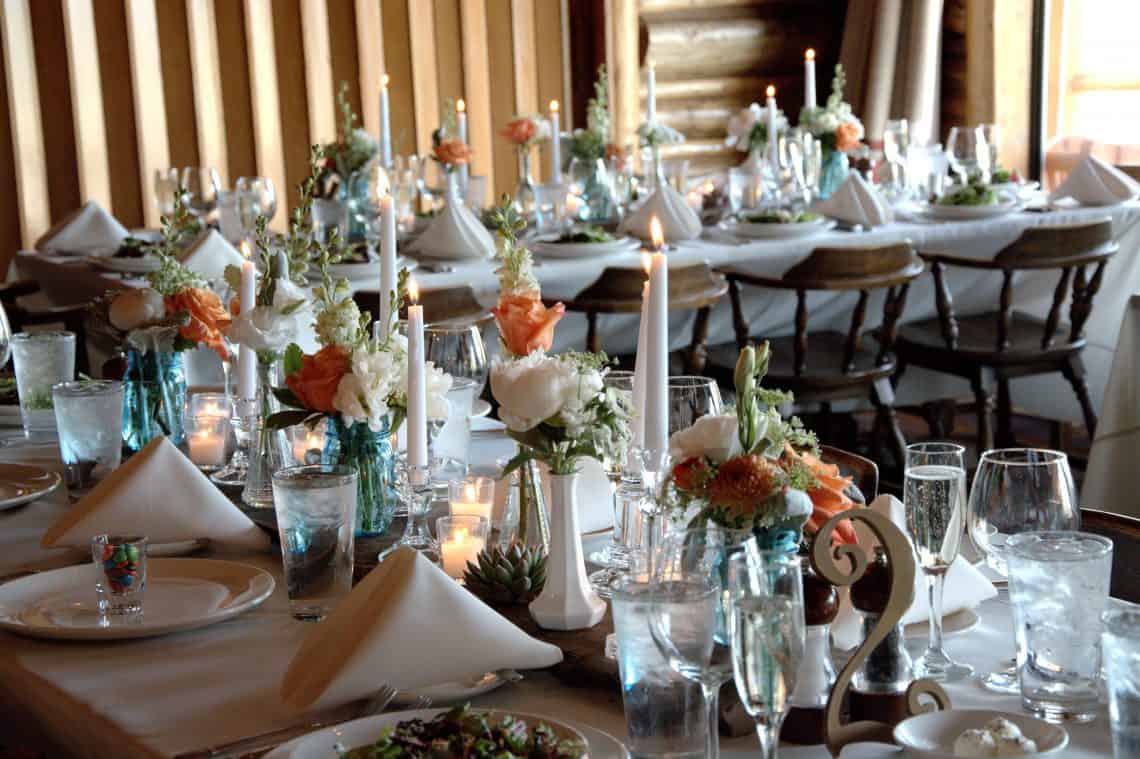 Take your guests on a culinary adventure with world-class cuisine crafted by C Lazy U's taste masters. Seasonal produce is incorporated into the plate, accompanied by the protein of your choice. You guests will be delighted by the food, and you can relax on your big day knowing that the food was up to everyone's (and most importantly your) expectations.
Plan Fun Activities for Your Wedding Party
If you're looking for a ranch wedding venue that takes your breath away, impresses your taste buds, and gives you plenty of activity options, C Lazy U has a variety of Colorado summer activities to enjoy. Whether you want to plan an adventure for your wedding party or you need an activity to keep your families busy before the wedding, our activity list is impressive.
Jump on one of our friendly horses to tour the property from one of our beautiful trails. Head to the river for some fly fishing lessons. Take the whole crew on a guided hike. Lounge by the swimming pool for some relaxation. Or start the day with yoga to calm your nerves.
Book Plenty of Rooms for Your Guests
A wedding at C Lazy U offers an incredible view, delicious food, and those fun activities. But another perk is our luxurious, western guest rooms. Whether you buy out the ranch for your wedding or you need a few cabins for out-of-town guests, you can choose how many rooms you need.
Each guest room on the ranch is decorated in a luxe western theme with cozy robes, L'OCCITANE bath products, comfortable bedding, and hot drink machines.
Find the Perfect Wedding Reception Location
One thing to keep in mind when planning a destination wedding is that you don't want to make your guests travel far from the ceremony site to the reception site. At C Lazy U, we make the transition as seamless as possible.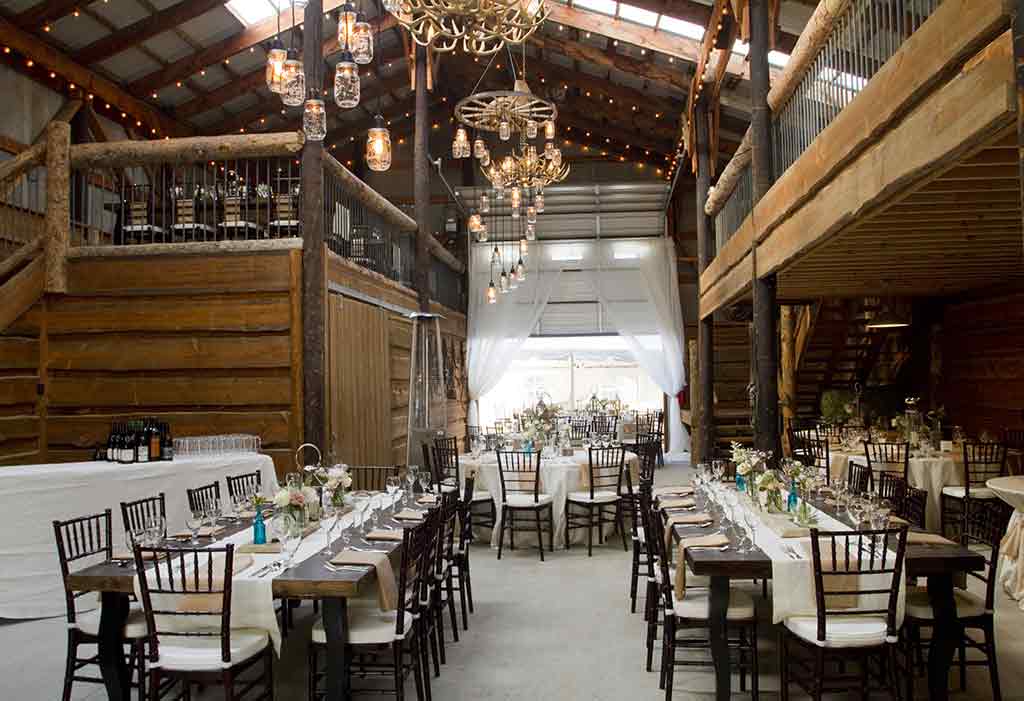 Once the ceremony is over, your customized reception area will await you. From tableware to flowers, twinkle lights and candles, we'll get everything ready so you can focus on dining, dancing, and the big celebration!
Learn more about ranch weddings at C Lazy U.