Looking for an unconventional way to explore colorful Colorado while you're at C Lazy U? White water rafting is a great way to see the state's beauty while feeding your spirit for adventure. Whether you paddle across the family-friendly upper Colorado River or splash through the more challenging Clear Creek River, your rafting trip through the Rockies is a memory you'll be talking about for years to come.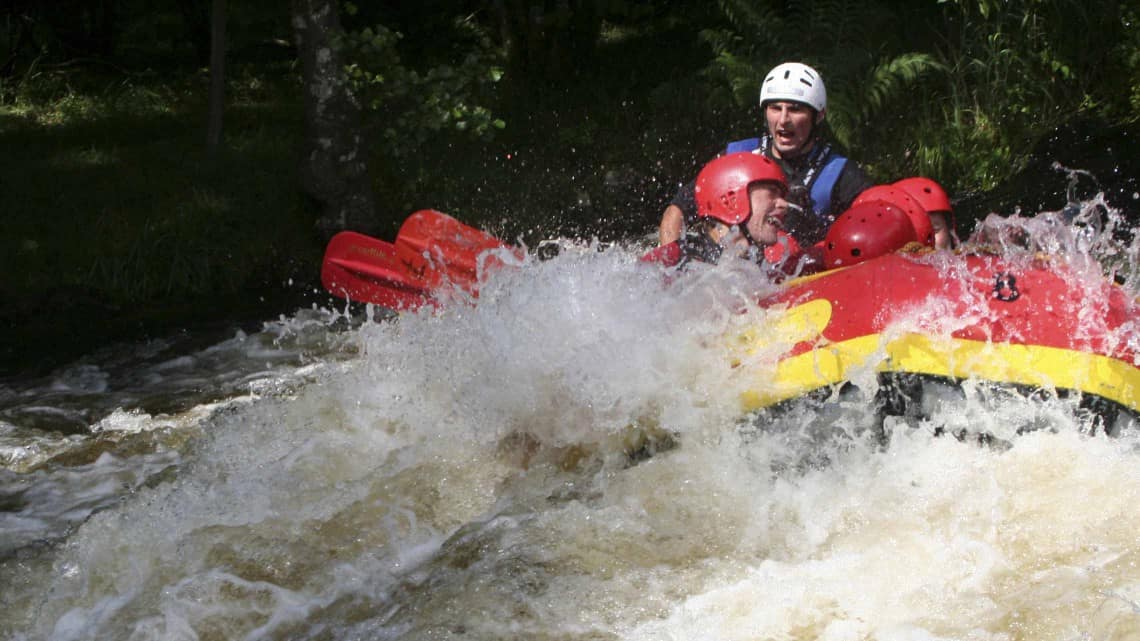 What is White Water Rafting?
White water rafting is a unique way to experience Colorado's scenery and wildlife. Despite what you may have heard about this sport, white water rafting can be a great excursion for all ages. Sections of rivers are carefully inspected and given a difficulty rating, or "class" ranging from I (flat and gentle) to VI (intense and violent). You'll work with your team to navigate your raft travel through the river of your choice with an experienced guide by your side.
Who can Go White Water Rafting?
White water rafting is a great water sport for just about everyone. Thanks to the different rapid classifications, it's easy to pick a trip that everyone can enjoy. If you're considering a trip that covers higher level rapids, make sure you're experienced enough to complete the journey safely.
Class I: A great choice for young children and families, the water is flat with little to no obstructions, and very little steering is needed. Typically, children as young as 5 can handle these types of trips.
Class II: Slightly more difficult, these trips have medium-sized waves and may require some maneuvering around rocks. This class is family-friendly and children as young as 5 can usually participate.
Class III: Many confident beginners try Class III rapids on their first rafting trip. These rapids have moderate, irregular waves and faster currents.
Class IV: These rapids are very difficult and perfect for experienced rafters seeking a challenge. You'll need to maneuver through fast and turbulent water, big waves, and tight boulders.
Class V: These rapids are extremely difficult and intense. Expert rafters should expect large drops, holes, tight channels, and turbulent waters.
Class VI: These rapids are impossible or almost impossible to navigate.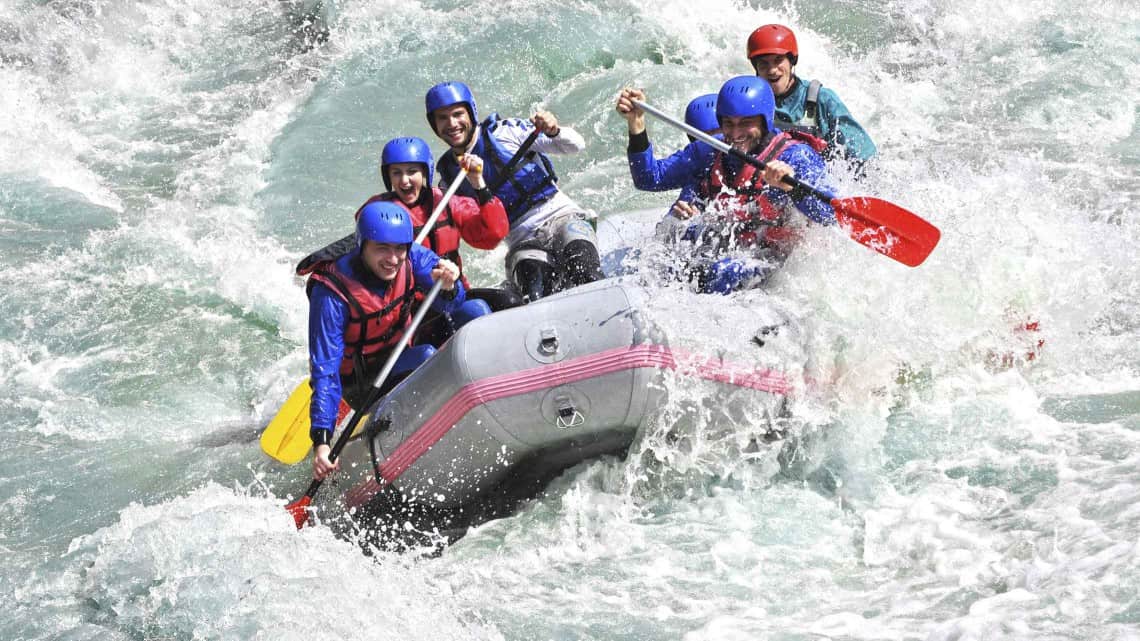 What to Wear White Water Rafting
Whether you're gliding over clear water or soaring over difficult rapids, here's what to wear to make sure you're safe and prepared for your rafting adventure:
A swimsuit to wear under your gear
Quick-drying clothes (e.g. , nylon shorts, fleece, polyester t-shirts). Avoid cotton since it takes a long time to dry
Sunscreen
A change of clothes
Sport sandals or tennis shoes that stay securely on your feet
Wetsuit, splash jackets, and booties (available for rent if you don't have your own)
Rain gear or sweater/jacket if the weather is bad or your trip is class III or higher
Sunglasses (be cautious of wearing these on a higher-level trip)
A hat (if you're on a class I or II trip)
White Water Rafting at C Lazy U
At C Lazy U, we'll make your white water rafting trip seamless by making reservations for you and your family and friends. Your ranch concierge will provide all the details you need to have the perfect full or half day on the river. Whether you want to sightsee with your small children, bring some action to your family reunion, or have a thrilling adventure through the most difficult sections of the river, Colorado white water rafting has something for everyone. What are you waiting for?