C Lazy U Ranch is a family-friendly place, but we make sure adults are taken care of with gourmet dining, spa treatments and all the luxurious touches you'd expect from any world-class resort. But even with all the built-in amenities and the Kids Program, which keeps the children busy during the day and plenty of all-ages activities, sometimes parents just need a real break — which is why C Lazy U Ranch offers its special Adults-Only Weekend in the fall, where the only kids you'll see are of the mountain goat variety.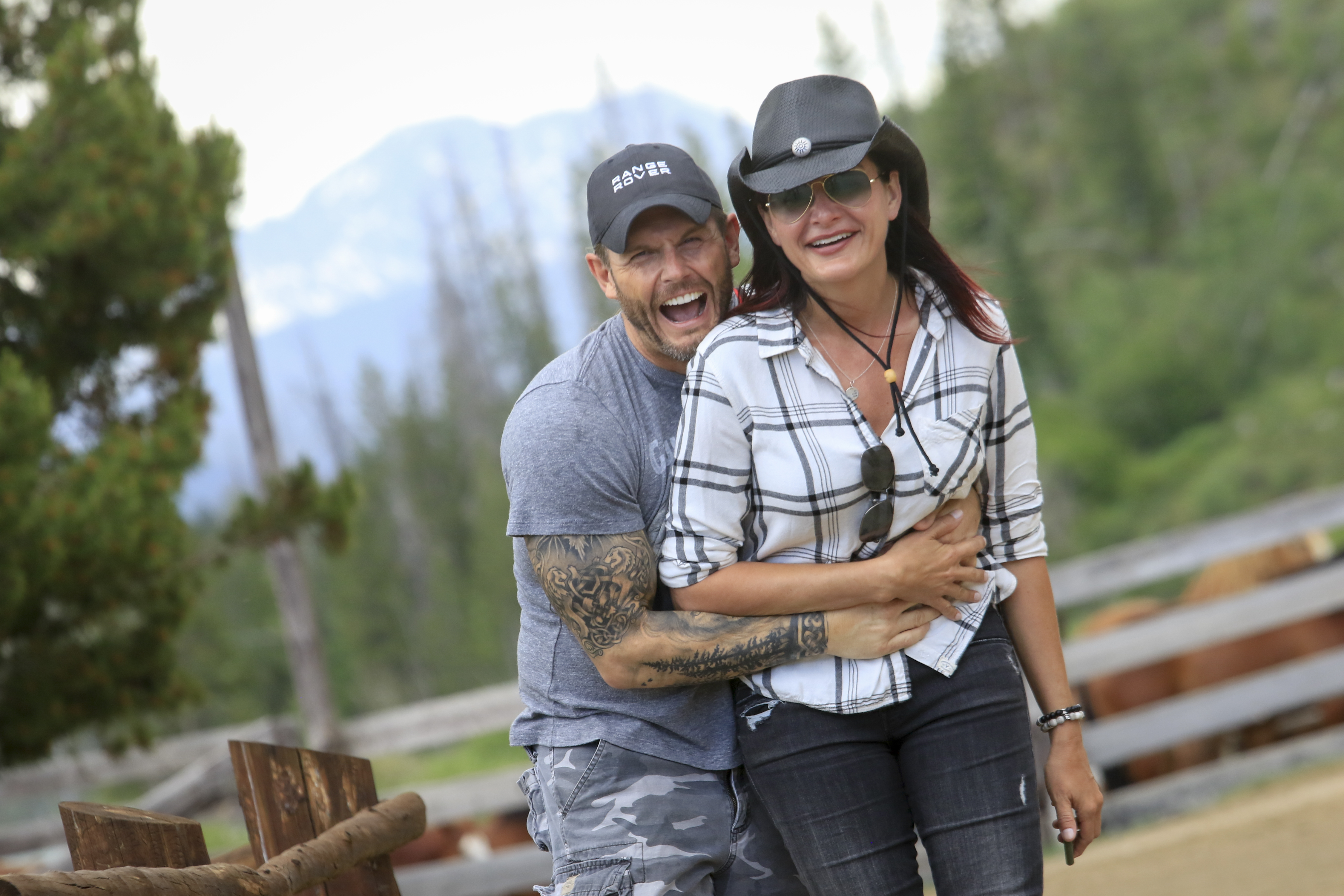 Parents and adults know they deserve this, but here are a few added reasons for why an Adults Only weekend at C Lazy U should make it on this year's trips list:
Relieve Yourself of Responsibility
Adults have busy lives filled with unfinished to-do lists, often spending more time working than with loved ones. And when they're parents, their lives revolve around the children: changing diapers, shuttling the kids to and from school, and occupying them during weekends. All that intense focus and planning leaves little time to spend on themselves.
For those who are burned out from baby talk and bills, an all-inclusive resort such as CLU can give you the break you need. Everything is arranged for you, including meals, lodging and daily activities: you won't have to pick up after yourself (or, more often than not, everyone else) or figure out what to do, giving you a welcome break from your grueling everyday life.
Enjoy the Finer Things in Life
Not many people have the energy after a long day at work to whip up a healthy home-cooked meal for the family. At C Lazy U Ranch, you'll never have to step foot in a kitchen or settle for takeout — you'll be treated to three gourmet meals a day, all prepared by our talented Executive Chef. Breakfast and lunch bring made-to-order menus while a nightly four-course dinner offers a more formal experience to share with your special someone and fellow guests.
We're also be ready to top up your drinks, whether it's a glass of wine fine — selected from a list curated by our award-winning in-house sommelier — a cold beer or a cocktail from the onsite bar, where you can swap stories until closing time.
Get a Little Privacy
At the ranch, you get your own little hideaway. Our private rooms and cabins feature cozy furniture, elegant décor and, in many rooms, huge stone fireplaces that offer a romantic ambiance. They're decked out with all the necessities and plenty of luxury touches, including plush robes and iHome docking stations to set the mood. The Aspen cabin — also called the Honeymoon Cabin — is a popular private cabin for couples that need some extra alone time.
Do What You Want
With adults-only weekend, the adults can do exactly what they want: if they prefer to lounge by the pool for hours, spend some time at the bar or get treatment after blissful treatment in the spa, it's all up to them. The Lazy You Spa is particularly suited for couples that need to relax, especially with the couple's massage and soak where you not only get a lengthy massage but a soak in our classic copper cowboy tub with some champagne and strawberries.
Couples can further strengthen their bond during the plethora of activities that C Lazy U Ranch offers, including daily horseback riding, Orvis fly fishing, hiking, biking, archery and trap shooting, as well as a ropes course and zip line. But there's no requirement to spend every moment together, and you are free to take some time to yourself, too — the ranch's 8,500 acres is plenty big enough to find some solitude.
Join Us for a Weekend Away
Couples planning to celebrate a romantic milestone such as an anniversary may wish to spend their evenings under the starlit Colorado sky with some peace and quiet. While kids are an integral part of the C Lazy U Ranch atmosphere, we know how important it is for adults to take a break and spend some time among the grownups. This year, take a vacation with your spouse or close friends to pamper yourself, and get a well-deserved break from responsibility.
Send us a note and let's plan your Adults-Only Weekend Getaway at C Lazy U