All,
I'm pleased to introduce you to this month's quadruped of the month: her name is Spot and she is new to the ranch as of this April!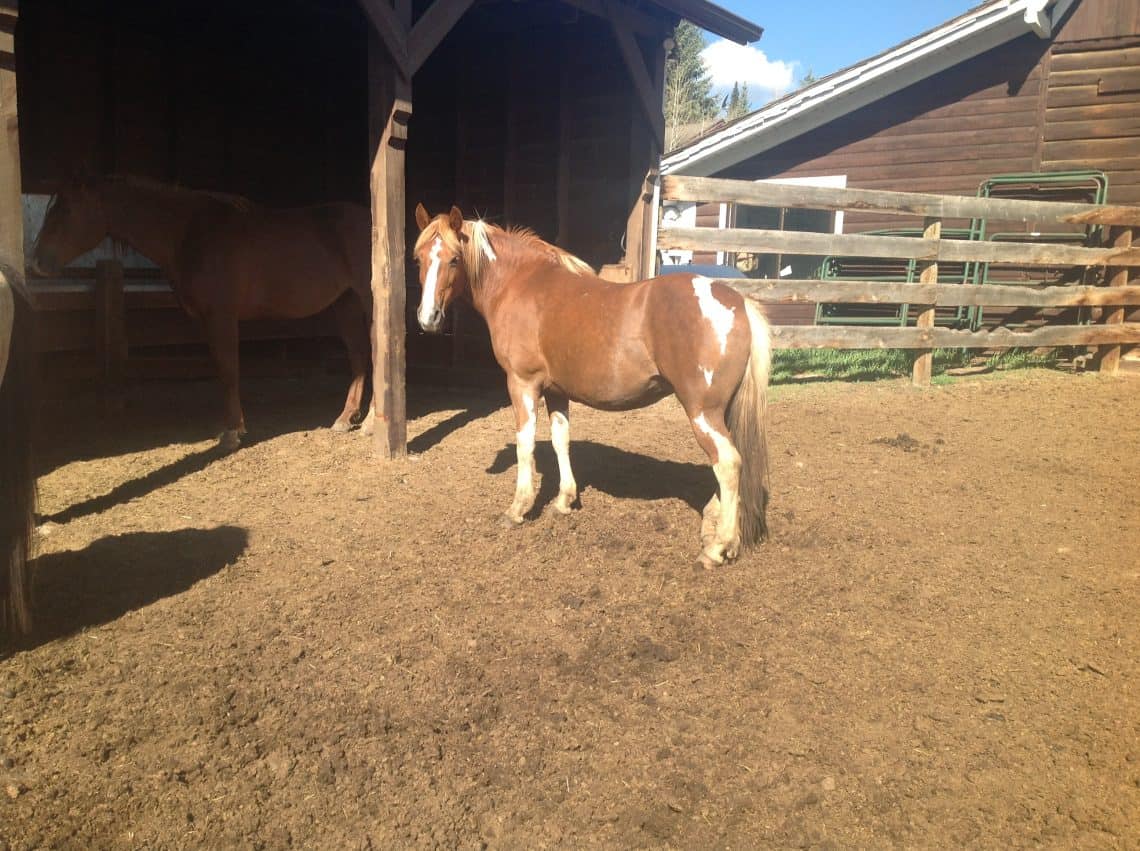 Spot isn't the thinnest horse in the herd, but I like a girl that can eat so it's no problem to me- she's actually built low to the ground and stalky- she'd be a great barrel racer (or as you humans call it she's a Ferrari).  The reason that I picked her for this month's Quadruped of the Month is because I think we need to recognize the beauty of Paint Horses- historically, Paint Horses were overlooked by some because of their bold markings, but now they are very much valued for their temperaments, versatility and athletic ability. In fact, because of their color and performance, flashy, spotted horses soon became a favorite mount of the American Indian, as free roaming horse herds generously populated the western plains by the early 1800s. The Comanche Indians, considered by many authorities to be the finest horsemen on the Plains, favored loud-colored horses and had many among their immense herds. Evidence of this favoritism is exhibited by drawings of spotted horses found on the painted buffalo robes that served as records for the Comanches.
A question I hear a lot is what makes this horse a Paint, but other horses with spots are considered Appaloosa. Well, the distinction is this: a Paint Horse has a minimum amount of white hair that grows over pink, unpigmented skin (as opposed to Appies who can have black skin, etc. and different color spots too). With that said, Paint Horses can still come in a variety of colors: black, bay, brown, roan, buckskin, dun, gray, grullo, perlino, smoky cream, chestnut, cremello, palomino, red dun, sorrel, or champagne, all with white spots. People have also named the different patterns that Paints spots come in, for example: overo, tobiano, and tovero. Below are a few examples of these different pattern types: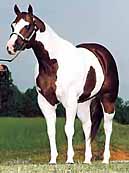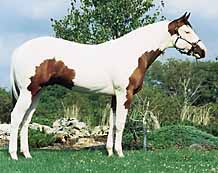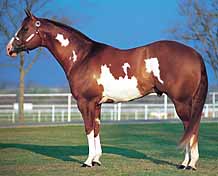 Our Horse Kiowa is a good example of a Tobiano.
Our horse, Blue Eyes, is a good example of a Tovero.
Our Quadruped of the Month, Spot, is a good example of an Overo.
So, now that you know a little bit more about Paints, see if you can't identify a pattern of Paint during your next stay at the C Lazy U Ranch. Haven't booked your summer dude ranch vacation yet? Give us a call: 970-887-3344 as we still have some summer stays available (even a few 3 nighters!)
I would like to thank the American Paint Hose Association for some of the content of this post.