Here's A Special Note from Dusty
Hi Friends! My name is Dusty and I will be your best, best, best friend while you are here! I am a beautiful paint that is typically assigned to fast riders. While I like to go fast, my favorite part about trail riding is taking a break where I get to hang out with people. I love people! Especially C Lazy U guests! If you see me in the pasture give me a shout and I will be sure to come over and say hello!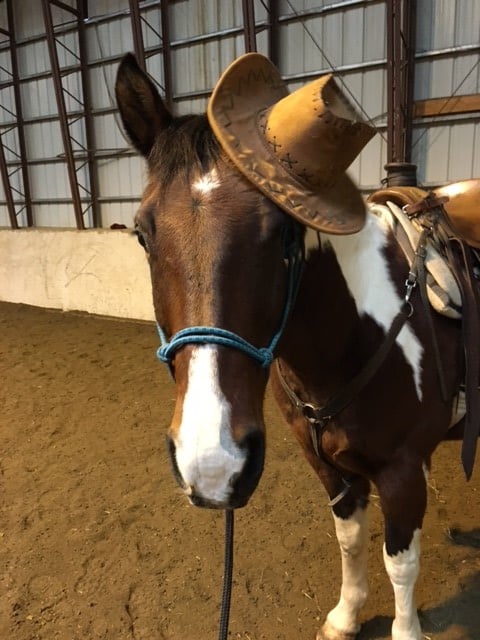 Quick Facts About Dusty
Age: I'm 11 years old
Breed: I'm a Paint
Color: Paint is my breed, but it also describes my color! I have big patches of white and brown all over my body.
Personality: I have been compared to a Labrador Retriever – I'm not sure what that is, but it sounds like an awesome comparison. I just love everyone!
Favorite Activity: Hanging with people is the best!