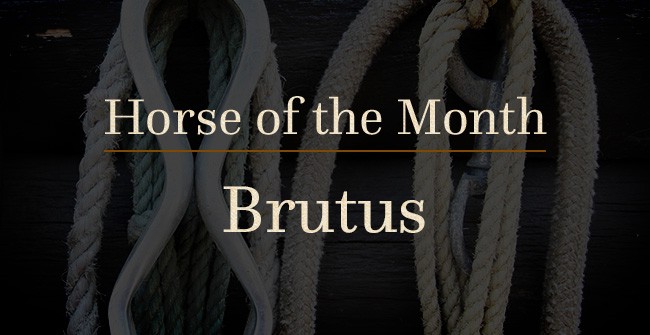 Here's a Special Note from Brutus
Hello there my fellow ranch guests. My name is Brutus and I am royalty here at the C Lazy U Ranch. I am without a doubt the most attractive horse in the herd and other than those silly draft horses, Fred, Barney and Big Mike, I am one of the largest horses here at the C Lazy U. Because I am royalty, I only respond to royal requests and am very choosy about my riders. I enjoy a good grooming and a nice scratch before my ride, during the break, and after my ride. Please look for me during the jingle, I am usually with my two servant mules, Horus and Jasper!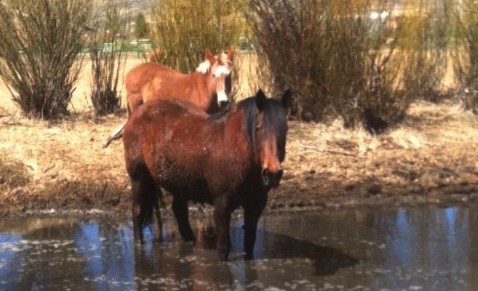 Quick facts about Brutus
Age: I'm 18 years old and I've been here at C Lazy U for about 15 years!
Breed: I'm half draft
Color: I'm Bay colored. That means I have a reddish-brown body but black on my mane, tail and legs.
Favorite Food: Mmmmmm, horse cookies!
My Best Friend: The mules – Horace and Jasper! I also like Tiny a lot. And my girlfriend of the moment is Mildred.