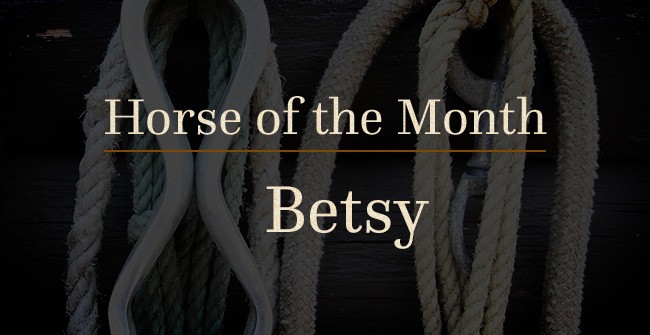 Here's a Special Note from Betsy
Howdy all! I'm big Betsy, the beautiful plump black and white draft cross mare you saw running by your cabin this morning. Though I may appear big, I am truly a delicate lady that responds better to a soft touch. I have carried brides, world renowned athletes, and several celebrities during my tenure here at the C Lazy U. I look forward to meeting you and having you love on me!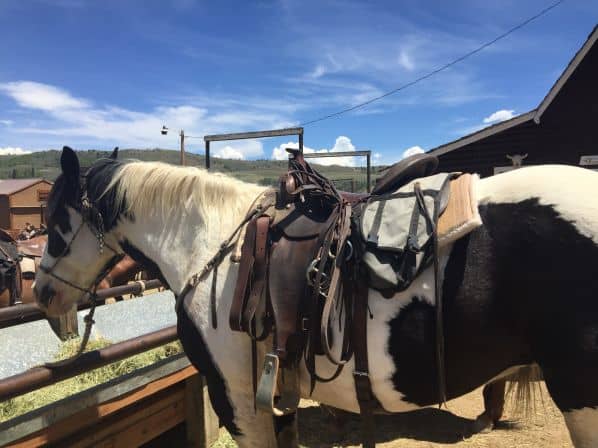 Quick facts about Betsy
Age: I'm 15 years old
Breed: I'm a part draft horse and part paint.
Color: I'm black and white, but don't call me a cow!
Personality: I'm very delicate and gentle with all my friends.
Favorite Activity: Showing our C Lazy U adult guests my favorite trails.