A holiday spent with a blanket of fresh snow on the ground and cheer in the air – is there any image more nostalgic and classic? Perhaps you long for the country winters of your youth, or you need a romantic getaway as beautiful as your significant other – maybe the best gift for the kids this year would be the adventure of a lifetime, or perhaps you're looking to capture an experience straight out of a Christmas card – whatever the case, there's something magical waiting for you up in the Rocky Mountains.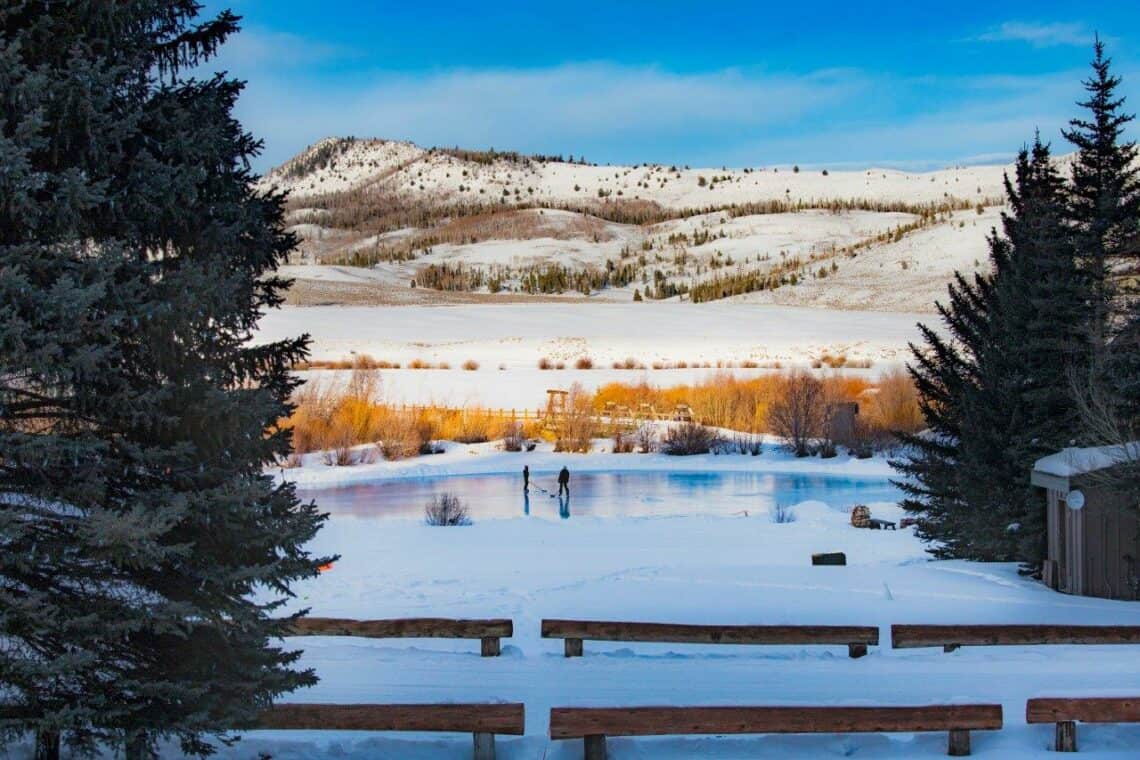 A World of Possibilities
While we often associate cowboys with dusty trails and dry climates, the great American West doesn't disappear beneath the snowfall – many even say it gets better. In 2008, C Lazy U Ranch decided that they needed a luxury winter experience to complement all of the summer fun, and the magic has only grown stronger every year since. The Colorado mountains are known for their unparalleled ski & snowboard experiences, and while the Ranch is just a stone's throw from all the best slopes and fresh powder (with bookings and complimentary shuttles available for both Winter Park Ski Resort and Ski Granby Ranch), skiing is only the tip of the iceberg of adventure waiting for you at the Ranch.
Would you prefer a Belgian Draft Horse sleigh ride right out of a Dickens Novel? What about figure-skating, hockey, or old fashioned broomball on a zamboni-groomed pond? Are the kids (or your own inner child) looking for a thrill? Try snow tubing on the Ranch's own private tubing hill. Maybe you want to bust out a .22, .410, or a 12-gauge and prove yourself at the trap shooting range? What about cross-country skiing or snowshoeing over 8,500 acres of winter wonderland? If that sounds too slow for your tastes, hop on a snowmobile. Or spend time bonding with a horse specially matched and paired to your personality and skill level. If you want to spend your time riding in a cowboy hat instead of a knit cap, you can take advantage of our 12,000-square-foot indoor riding arena and its horsemanship clinics. Don't forget to hop aboard the Feed Wagon Sleigh to get your chance to feed the herd and watch the horses play in the pasture! And if you want the kids to have a ball all while gaining some old fashioned know-how, look no further than our Holiday and Winter Kids' Programs (with incredible activities for tykes through teens, ages 3-17). At C Lazy U Ranch, there's a wealth of outdoor activities, and a whole winter world to do them in!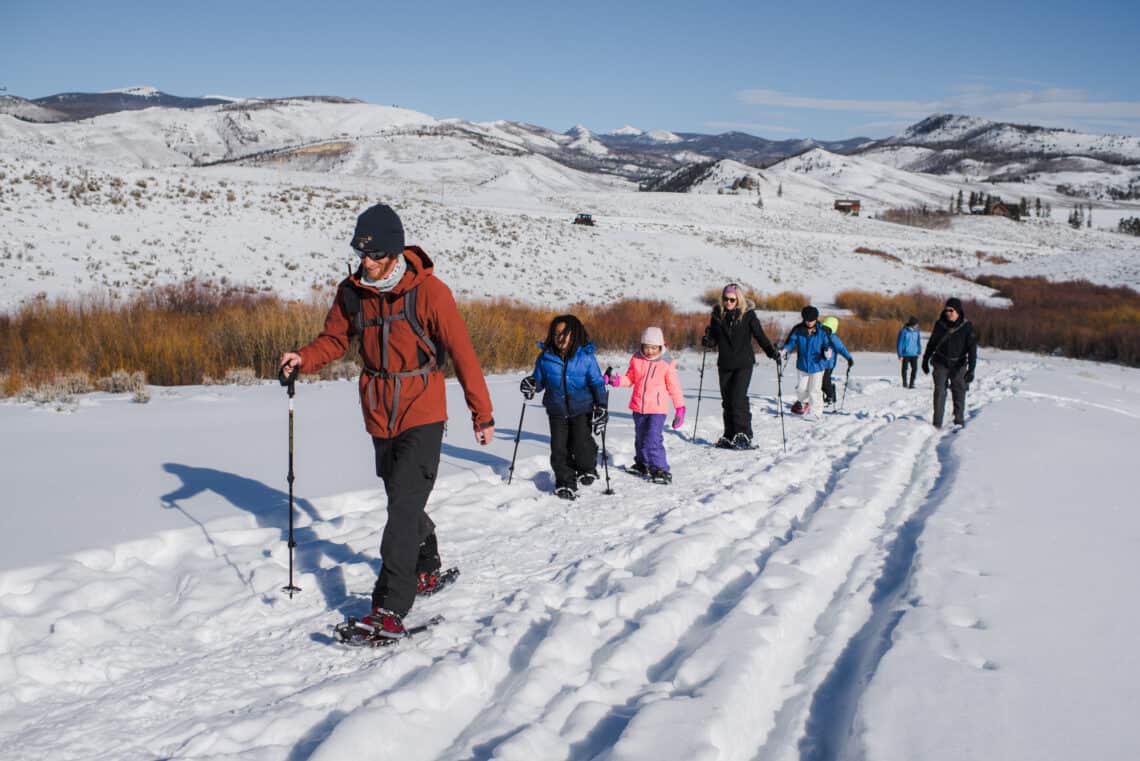 Don't Want Ol' Jack Frost Nipping at Your Nose?
Like the look of winter, but hate the cold? Or maybe after that long day on the slopes, what you're really looking for is some warmth and relaxation? Well, worry not, because C Lazy U Ranch has you covered! You can escape the cold in our gameroom, in the hot tub, or by roasting some s'mores and swapping stories over a raging campfire. While your spouse runs off to the archery range, you can melt away in one of Colorado's most unique and relaxing spa environments. And what's a winter in the West without a cozy cabin and a roaring, real wood-burning fireplace? At C Lazy U, we have accommodations, room styles, and bed types available for all sorts of groups and families, with all cabins and rooms providing the highest standard of western five-star luxury. Every cabin or room is within walking distance of the main lodge, where Executive Chef Cory Untch serves-up his seasonal menu of elevated farm-favorite dishes that are sure to warm your stomach as well as your soul. And if the food doesn't warm you, our award-winning wine selection is sure to!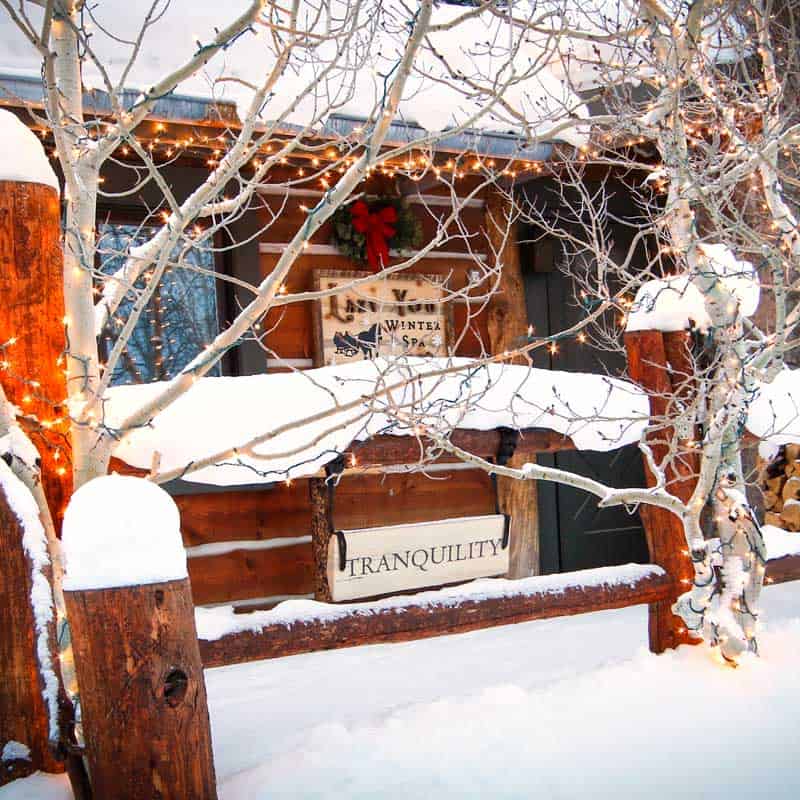 The West Beckons
There's nothing quite like the beauty, warmth, and excitement of a country winter spent down on the ranch. With activities and engagement for all ages and personalities, it's easy to see why DudeRanch.com named C Lazy U the Best Ranch to Visit in Winter, and why Condé Nast named C Lazy U one of the top guest resorts in the entire world. Even if the holidays are over, what better way to bring the cheer and holiday spirit into the new year than by spicing up what may have been an otherwise uneventful January or February (and fellas, don't forget that Valentine's Day is right around the corner). Come find the magic that awaits you on a vacation into the winter paradise of the American West!
Availability is limited and spaces are filling fast, so make sure to reserve your winter getaway today! And if you're looking to extend the holiday season into the New Year, check out the magical savings available this winter and spring.