When planning a destination fishing trip, a few questions may come up. What water is best for fishing? What gear should I use? How do I find and choose a guide? At C Lazy U Ranch, our knowledgeable guides can answer all of those questions! Plus, you can choose from any of C Lazy U's outstanding private waters on and off the ranch, including Willow Creek, several sections of the famed Colorado River, and areas above Grand Lake and below Lake Granby.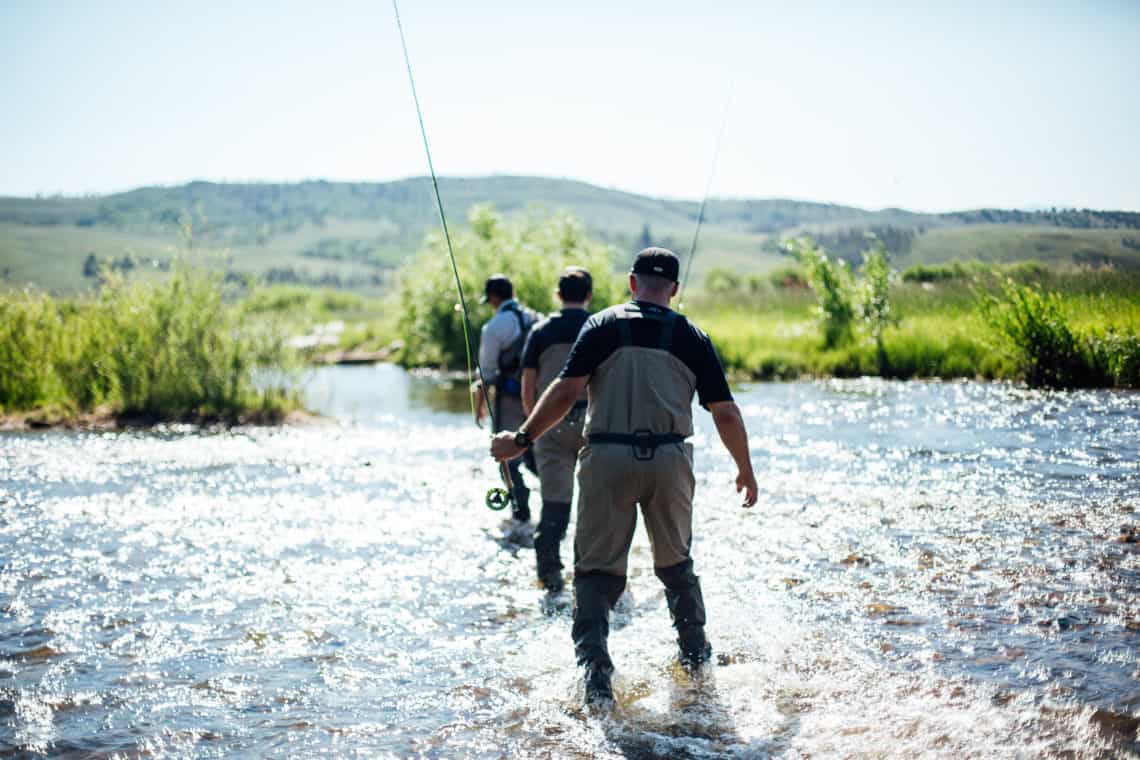 The Grand Lake section meanders right below Rocky Mountain National Park and offers great dry dropper water with riffle sections and tight undercut banks. You can expect to find brown trout and rainbows feeding along the seams.
Below Lake Granby, more sizeable brown and rainbow trout lurk in deep pools and swift runs. On partly cloudy days there is a fabulous caddis hatch and the occasional drake hatch throughout the mid-morning and afternoon. This water has an extremely robust bug life due to the confluence of Willow Creek and the Colorado, so expect to see healthy nymphs and dry flies.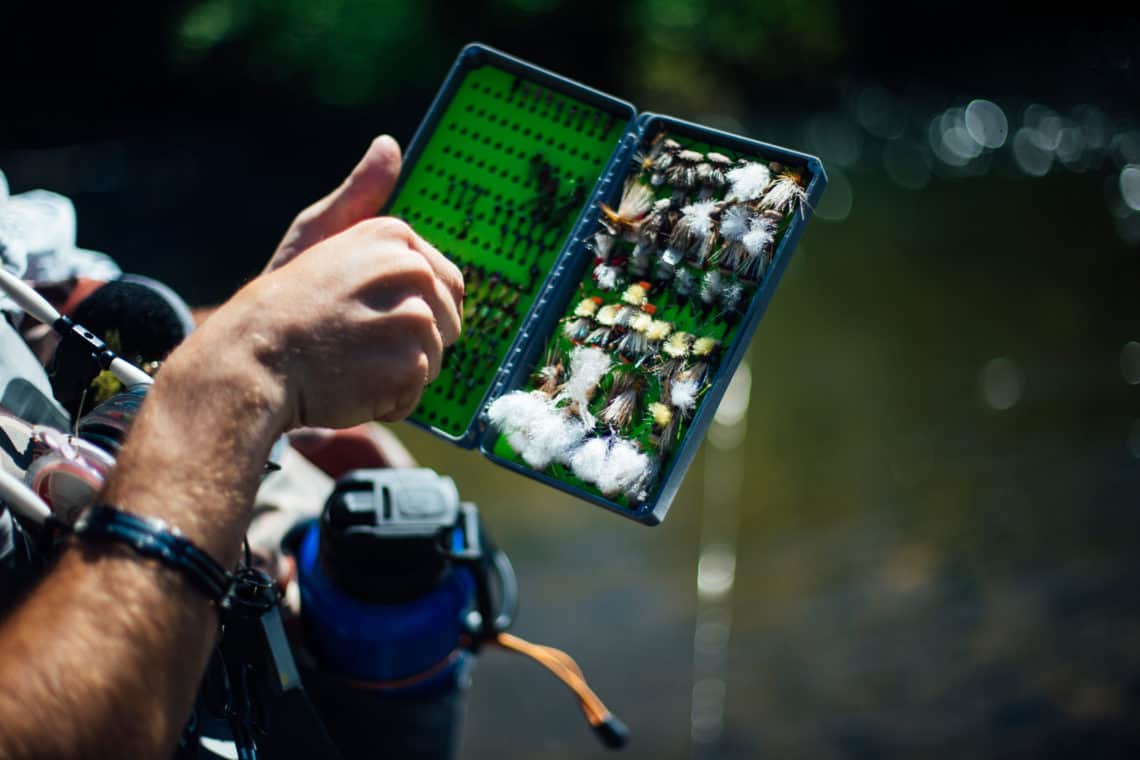 Don't overlook Willow Creek on the ranch. This creek might be small, but it is mighty! Lots of healthy fish hang out in the creek along willows and deep banks. Wild brown trout and feisty rainbows will eagerly take a well-presented dry fly or nymph and is sure to bring a great time to any angler!
Guests are welcome to bring all of their own gear, but checking out a full fly fishing set up from the office is free and simple. On the ranch, you're free to fish without a guide after you purchase a Colorado fishing license either online or through the outfitters cabin. This area includes 2.5 miles of Willow Creek and the pond, which is centralized and child-friendly.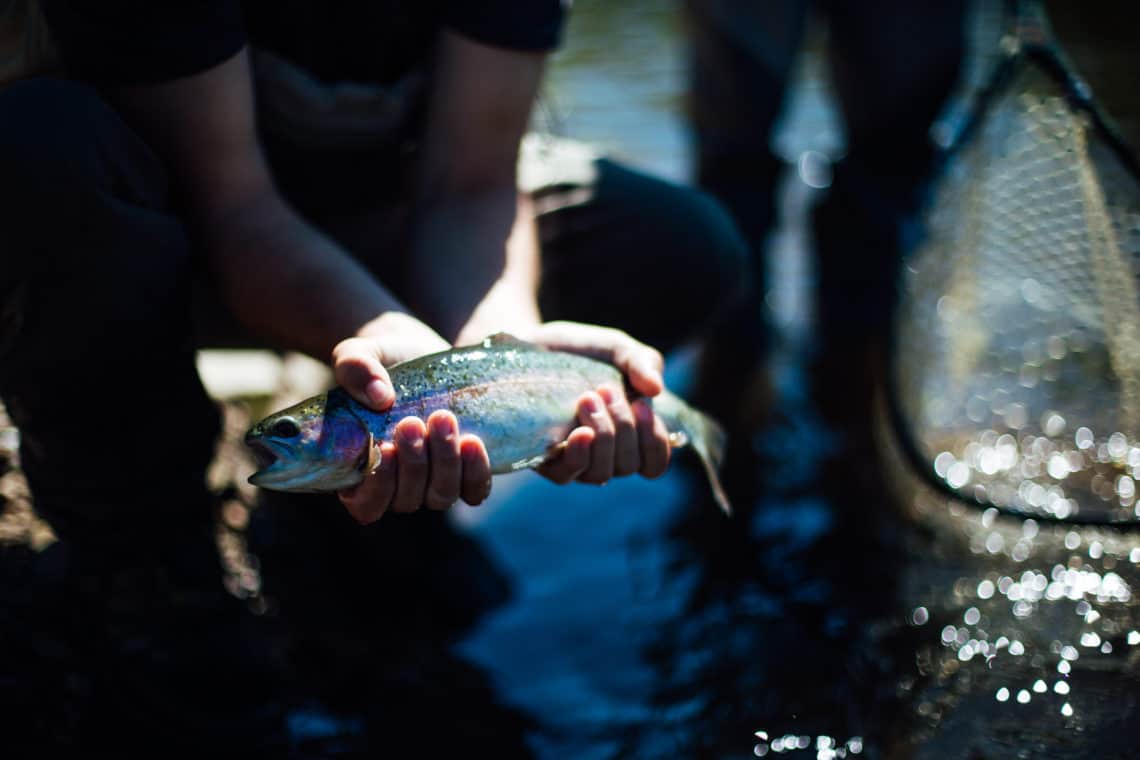 If you plan on going on a guided trip, the ranch provides top of the line Orvis rods, reels, wading gear, and all terminal tackle. Our Orvis endorsed guides also will take you to wherever fishing is best and can accommodate most groups and all skill levels.
Even if you plan to fish on your own, getting one of our Orvis guides will bring you up to speed fast on our Colorado waters. They'll show you the best way to rig your rod for the type of water you're in and point out where the fish are hiding. They can even teach you something new or focus on a specific way of fishing, such as streamers or euro nymphing.
Written By:
Austin Reynolds, C Lazy U Fly Fishing Guide