Family reunions don't happen often enough — and when they do happen, they are too short to spend the quality time you need with your family members, some of whom may have traveled a long way. Instead of a one- or two-day event at your average venue where you simply eat food, chat and go home, go on a family retreat at C Lazy U Ranch to truly reconnect with your kin.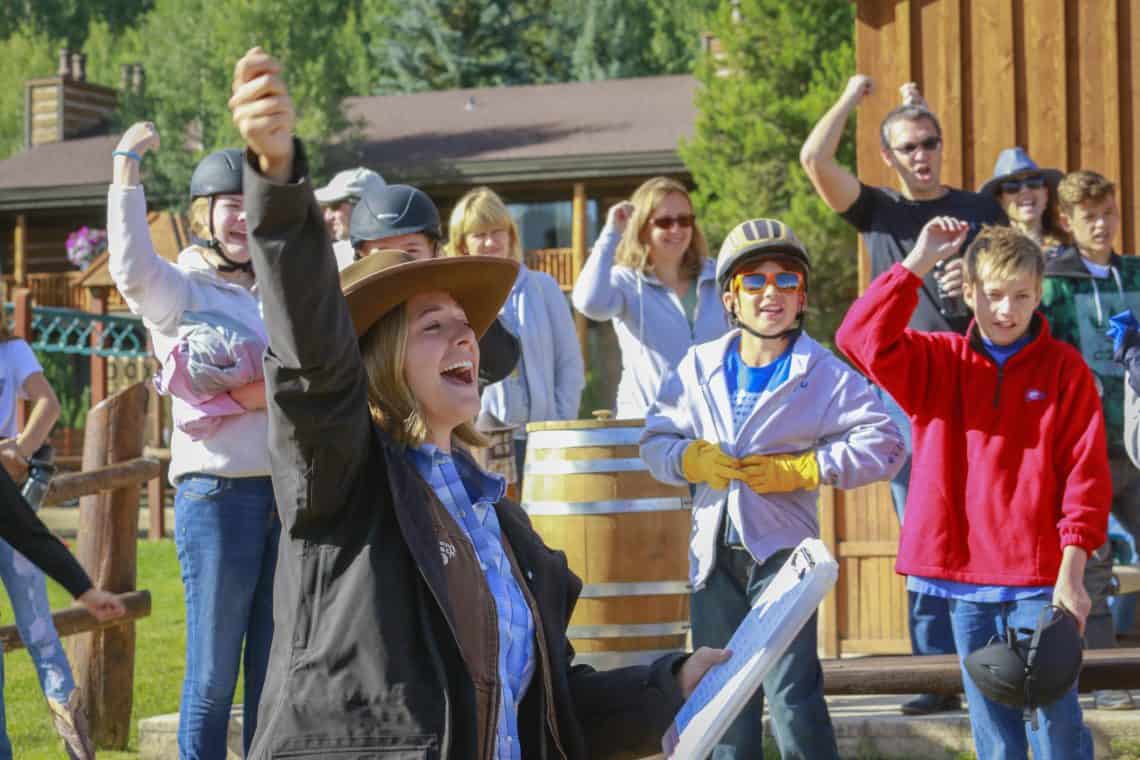 1. Get some quiet alone time with the family.
A family reunion is meant to bring everyone together, but a busy venue in a city often places you in the company of many strangers instead. C Lazy U, tucked away in the Rocky Mountains and far removed from hustle and bustle of city life, offers families the opportunity to spend time with each other — and our helpful staff, of course. If your family reunion is large enough, you may even be able to rent out the entire ranch.
Because you're all gathered in one place, you'll finally get the chance to reconnect with the cousins you spent so much time with as kids, meet new additions to the family, and truly listen to the stories your elders tell.
2. Go on adventures.
Most family reunions feature the typical activities: three-legged races, water balloon tosses, talent shows, scavenger hunts and more. While those games are certainly fun and family-friendly, there are so many more enriching activities to do— and they're all at C Lazy U.
With our Kids Program, children and teens will be grouped together under the supervision of counselors, giving the adults some time to themselves and the kids the opportunity to explore. Our horseback riding program is the crown jewel of C Lazy U, but there's so much more to do on the ranch, depending on the season you'll hold your family reunion: fishing, trap shooting, archery, a ropes course, zip line, mountain biking, ranger tours and much more.
3. Stay together in a family-like setting.
Staying in a hotel can be fun, but it can also be impersonal — there will always be other people staying on your floor or within the same building. C Lazy U offers cozy cabins instead of large buildings, so that each family is close enough together, but gets their own personal space.
Guests can choose individual rooms or full private cabins, some of which feature children's rooms with twin beds or bunkbeds. Each room is serviced daily by housekeeping, and includes refrigerators, robes, coffee stations and more to make it feel truly like home. With all of its cabins, C Lazy U is like its own little village — and when your family is holding its reunion here, it's all yours.
4. Spend enough time together.
Family reunions often last just a day or a weekend, but part of that time is often simply saying, "Hello!" to everyone you see or, worse, traveling to the venue. Family reunions at C Lazy U can last a whole week (or less, of course), giving you plenty of time to take advantage of all C Lazy U Ranch's activities and enjoy each other's company.
5. Experience a new place together.
C Lazy U is a place unlike any other, so share that unique experience with your entire family. Those who have never been to Colorado can marvel at its natural wonders, while native Coloradans can share the beauty of the state and its culture. No matter where your family comes from, your next family reunion at C Lazy U will be one for the history books.