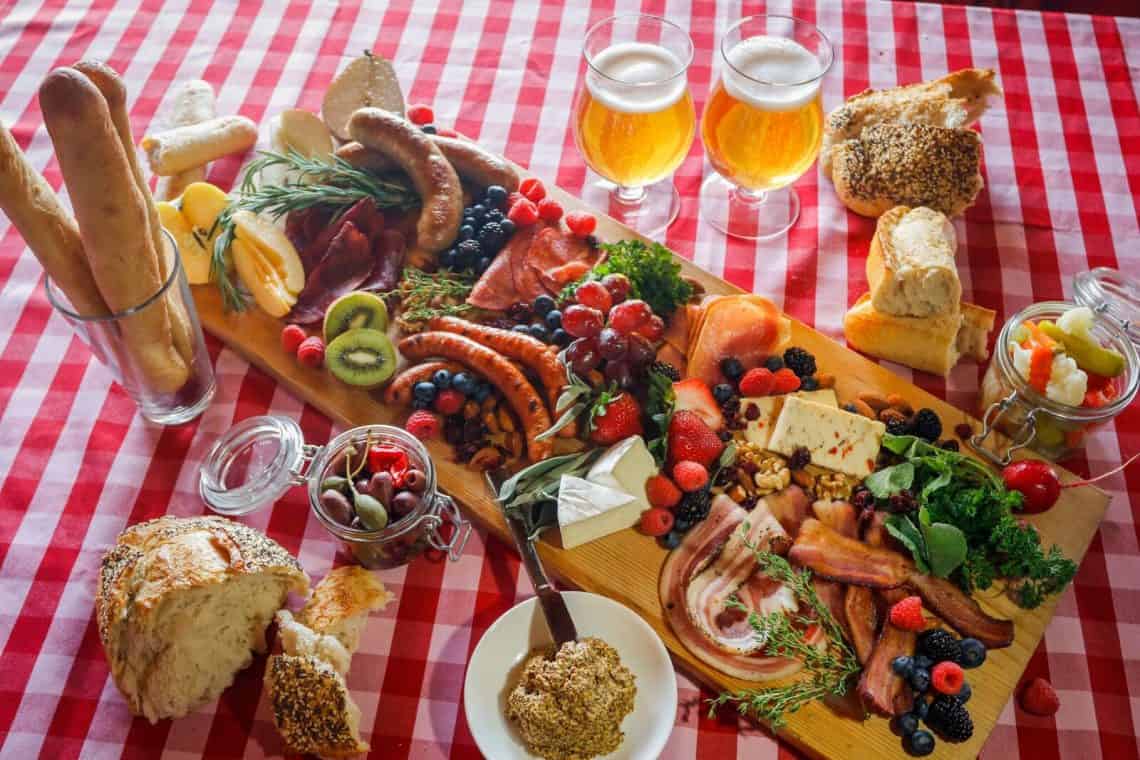 The C Lazy U Guest Ranch prides itself on giving guests an authentic Western experience. Visitors to C Lazy U feel the western atmosphere while on horseback riding throughout the Rocky Mountains, in the rustic charm of their luxury guest accommodations and even during meals when the ranch's expert culinary team whip up everything from "cowboy coffee" to gourmet 4 course meals, to even homemade meats and sausages. Offering house-made charcuterie is just another example of the luxury experience at this one of a kind Colorado dude ranch.
The C Lazy U staff started making homemade cured meats and sausages on-ranch in the fall of 2015. C Lazy U makes various pork, beef, bison, elk and deer products that are then used in the ranch's menu selections. Guests can experience the ranch-made meats during lunch and dinner both on the patio and in the lodge. The meat for C Lazy U's charcuterie is locally sourced from several nearby ranches and purveyors before being cured or turned into sausage in the C Lazy U kitchen.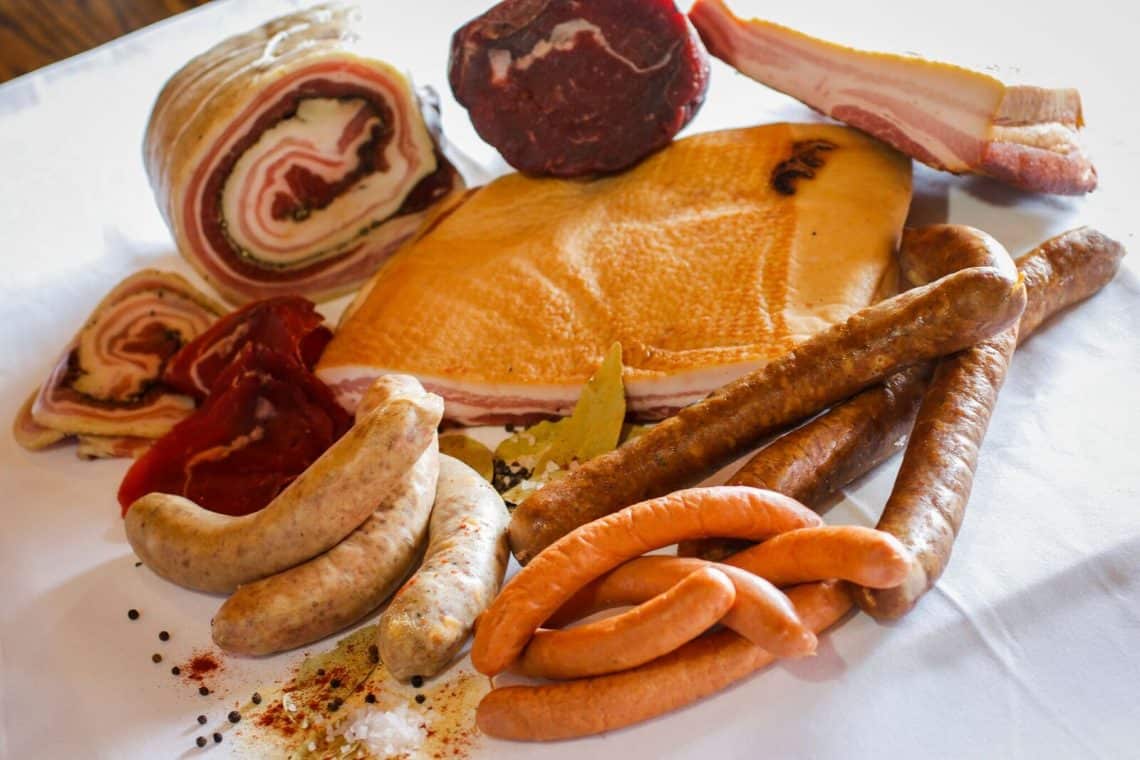 The kitchen staff decided to try their hand at making their own specialty meats because they enjoy the process and have extra time during the ranch's quieter winter months. C Lazy U makes their specialty meats from November through mid-December and January through April. This ensures guests can experience this house-made delicacy no matter what time of year they visit. Depending on the preparation, each meat can take anywhere from a few days to a few weeks to create.
Homemade meats and sausages are just another part of C Lazy U's superior service and the kitchen staff enjoy adding this little extra touch to their guests' experience. Every item on C Lazy U's 27-page menu is made right in house on the ranch – so no matter what, you'll always have an outstanding dining experience.
Be sure to ask about C Lazy U's house-made meats and sausages during your next visit!