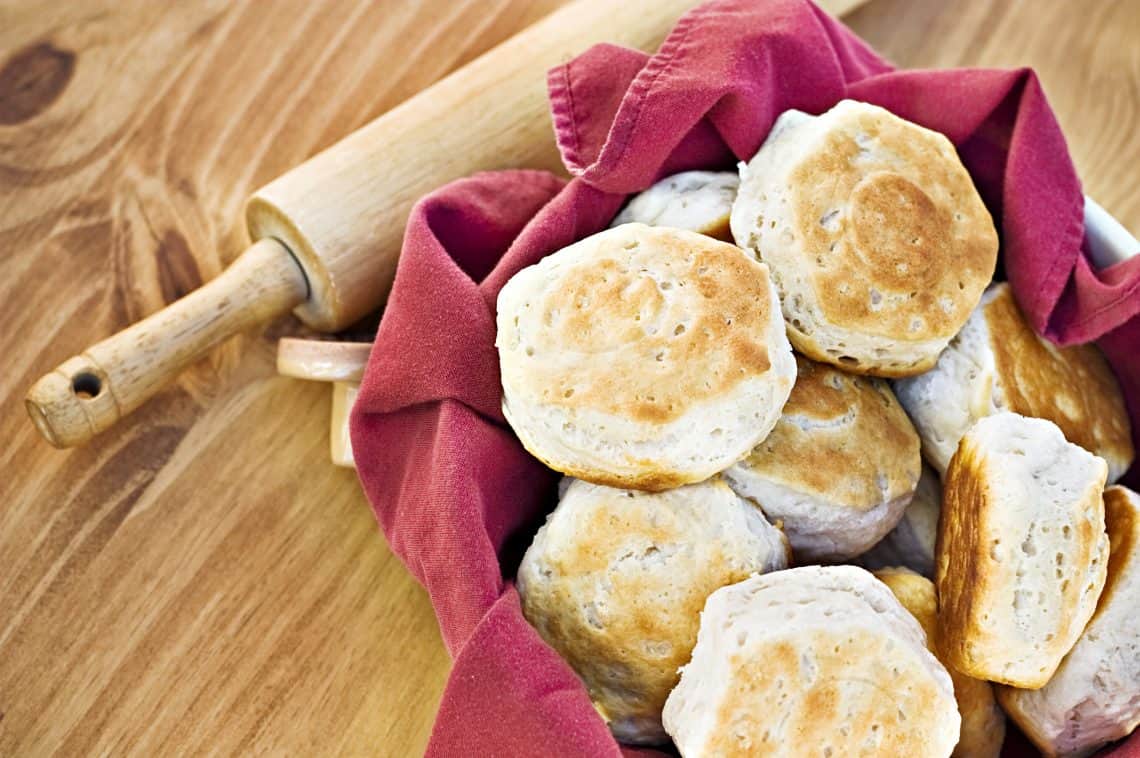 The feeling of Fall is quickly creeping in with cooler, crisp air, changing leaves, and shorter days. With the changing weather, you may feel the urge to curl up with some heavier dining fare! C Lazy U's guests and staff are no exception, and one of our favorite fall culinary creations are Petey's Cheddar Biscuits. These fluffy clouds of cheesy goodness are among our guests' favorite treats, so we've decided to let you in on our secret recipe. Enjoy!
Petey's Cheddar Biscuits
Ingredients
9 ounces all-purpose flour
1 tablespoon baking powder
¾ teaspoon salt
½ teaspoon onion powder
½ teaspoon garlic powder
1 cup shredded cheddar cheese
1 ½ tablespoon chopped fresh parsley
1 cup milk
3 tablespoons canola oil
Preparation:
Preheat your oven to 400 degrees. Mix all ingredients thoroughly with fingertips (gloves suggested); don't over-mix! Drop 3-ounce balls of dough on greased parchment paper-lined pan. Bake 13-15 minutes and enjoy. We love serving them with Colorado honey!