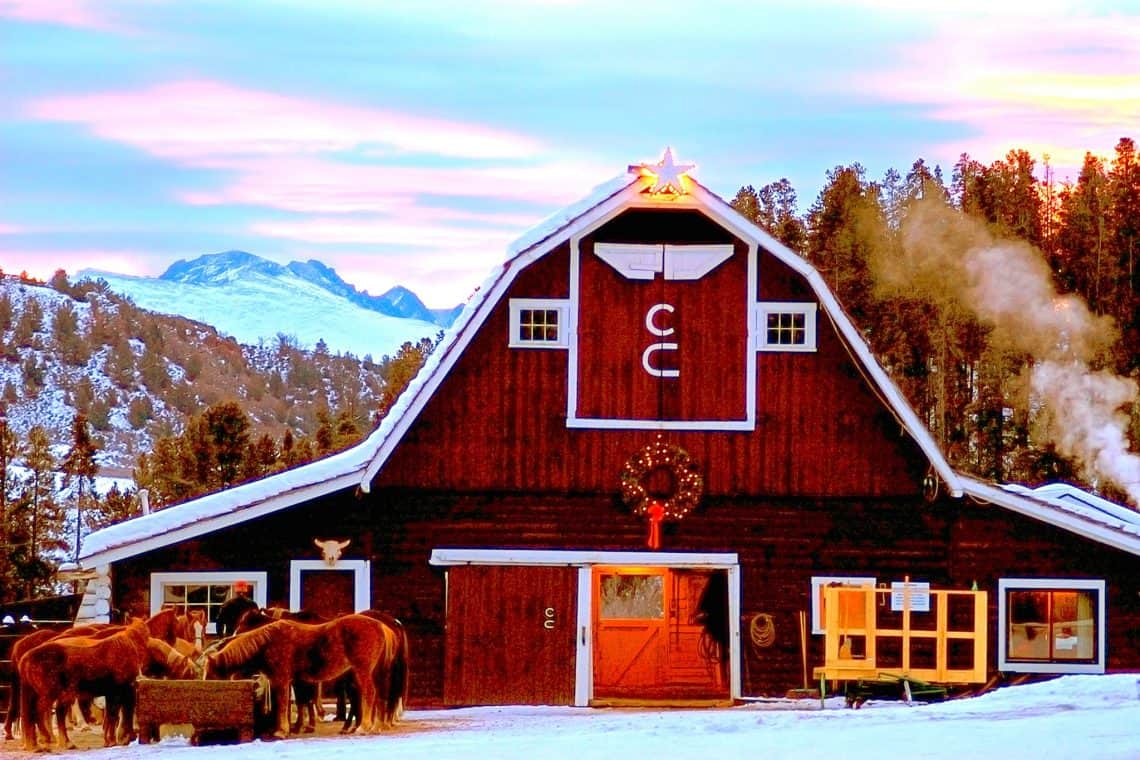 We are proud to announce that C Lazy U was ranked not only the #1 resort in Colorado, but also the fourth best resort in the entire U.S., as well as the 13th in the world by Conde' Nast Traveler magazine! And we invite you to come and find out why!
Whether it's because of our superior service, luxurious accommodations, beautiful views spanning 8,500 acres, or fun activities for the whole family, including horseback riding, cross-country skiing, hiking and more, let us show you why we are an award-winning ranch! C Lazy U offers to guests a perfect family vacation destination all year round, with mountain biking, pool time, tennis, fly fishing, ropes course and hiking during the summer, fall and spring months, or our winter wonderland-themed activities during winter months.
Get in on the magic of the winter season at C Lazy U this year and take advantage of our holiday specials, taking advantage of discounted rates and our "Kids Ski Free" special for our New Year's and Christmas stays. For each holiday, guests will enjoy a complimentary bottle of sparkling wine, and/or sparkling cider, as well as souvenir champagne flutes on either Christmas Eve or New Year's Eve (or both if you don't want to leave)!
Christmas at the ranch boasts a winter wonderland full of family activities, including tree trimming, gourmet meals, caroling, and a visit from the big man in red himself. New Year's is always a special celebration at C Lazy U, with our guests ringing in the new year with a live band, and even dogsledding! And of course, all while enjoying our usual winter amenities such as ice skating, cross-country skiing, snowmobiling, snow tubing, or enjoying our luxury spa and yoga.
Come experience our top-notch customer service, our luxury lodge accommodations, and our breathtaking views—plan your next family vacation for C Lazy U Ranch!