Ready for some much-needed pampering at an all-inclusive Colorado ranch resort that features all the comforts of home, plus stunning views of the Rocky Mountains, expansive blue skies, lush green meadows, and fresh mountain air?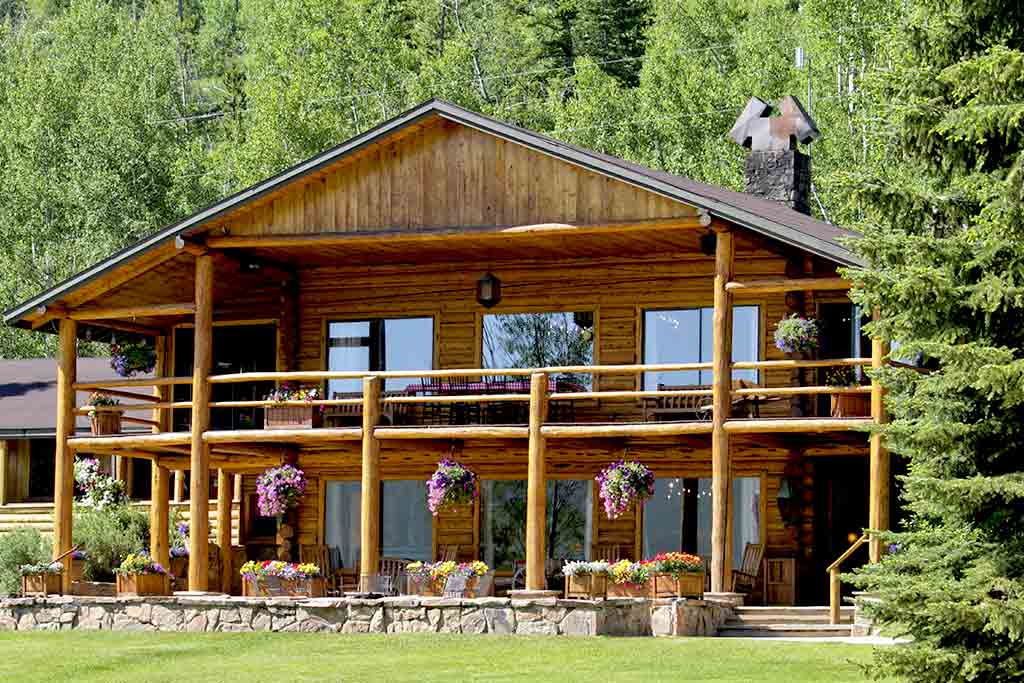 From luxury accommodations to relaxing spa treatments and gourmet meals, C Lazy U Ranch will provide the vacation of a lifetime for you and your loved ones.
Luxurious Western Lodgings
During your stay at our all-inclusive dude ranch, you will enjoy our spacious rooms or private one to three bedroom cabins that offer a 5-star resort experience. Our luxury lodgings have been recently renovated with special touches that convey an elegant western ambiance, and provide plush robes, bath products by L'OCCITANE, in-room safes, and Keurig Coffee, tea, and cocoa machines. All accommodations are within walking distance of the main lodge and include daily housekeeping services. Most accommodations also include stone fireplaces, so you can cozy up to the fire with a cup of hot cocoa (or fine wine) at the end of a day of fun and adventure at the ranch!
Fine Dining
Our resident Executive Chef will serve up a diverse menu of longtime favorites and regional specialties during your stay, including classics like Beef Tender Wellington, Rosemary Rack of Lamb, Green Chile Corn Custard, Pepper Pot Stew, and an array of decadent desserts (for guests with special dietary needs, all dietary restrictions can be accommodated).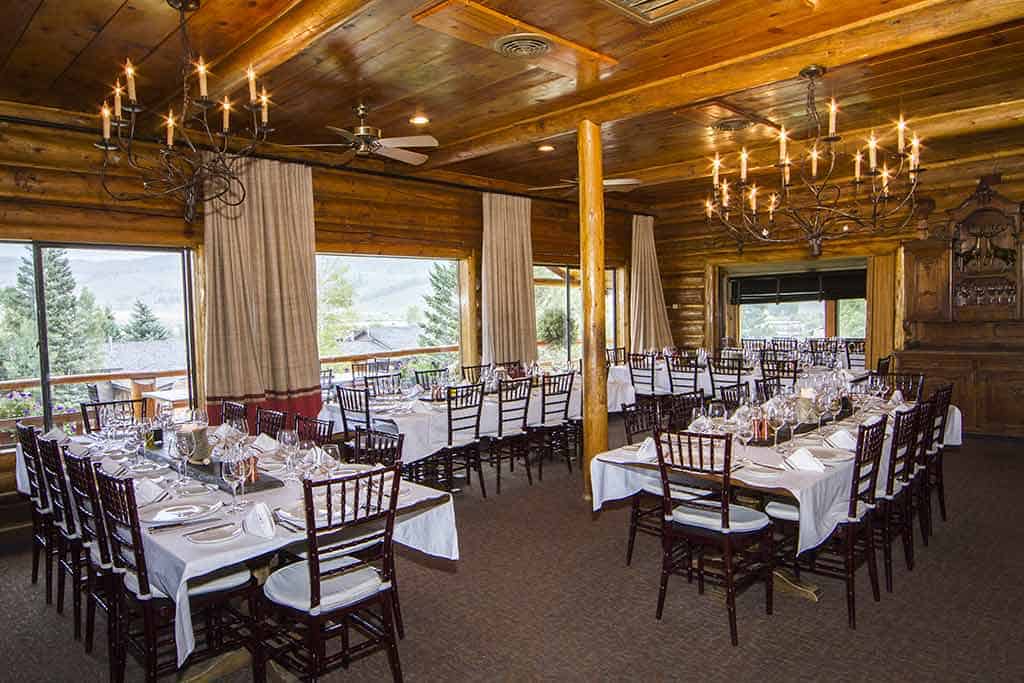 Breakfast and lunch are from a made-to-order menu, and lunch is served outdoors poolside at the Patio House kitchen in the warmer months and in our main lodge in the cooler seasons. Dinner in our elegant main lodge is more formal and includes a four-course meal followed by a sumptuous dessert. After dinner, guests can enjoy drinks by the fire, including whiskey, craft beer, and wine selections curated by our in-house sommelier.
Thinking of visiting us in the summer? From June to August, we offer a traditional cookout breakfast every Friday, complete with homemade donuts, eggs, bacon, sausage, fruit, and pancakes fresh from our outdoor grill. Start your morning soaking in the spectacular views and fresh mountain air while sipping a cup of fragrant "Cowboy Coffee" served by a roaring fire.
Unwind at the Luxurious Lazy U Spa
Relax after a long day of horseback riding, Orvis-endorsed fly fishing and other ranch adventures at Colorado's premier dude ranch. With six luxurious tents situated by Willow Creek, our award-winning Lazy You Spa provides a spa experience unlike any other. Two of the tents even feature glass floors suspended over the river, allowing you to watch the gurgling waters as you treat yourself to a relaxing massage.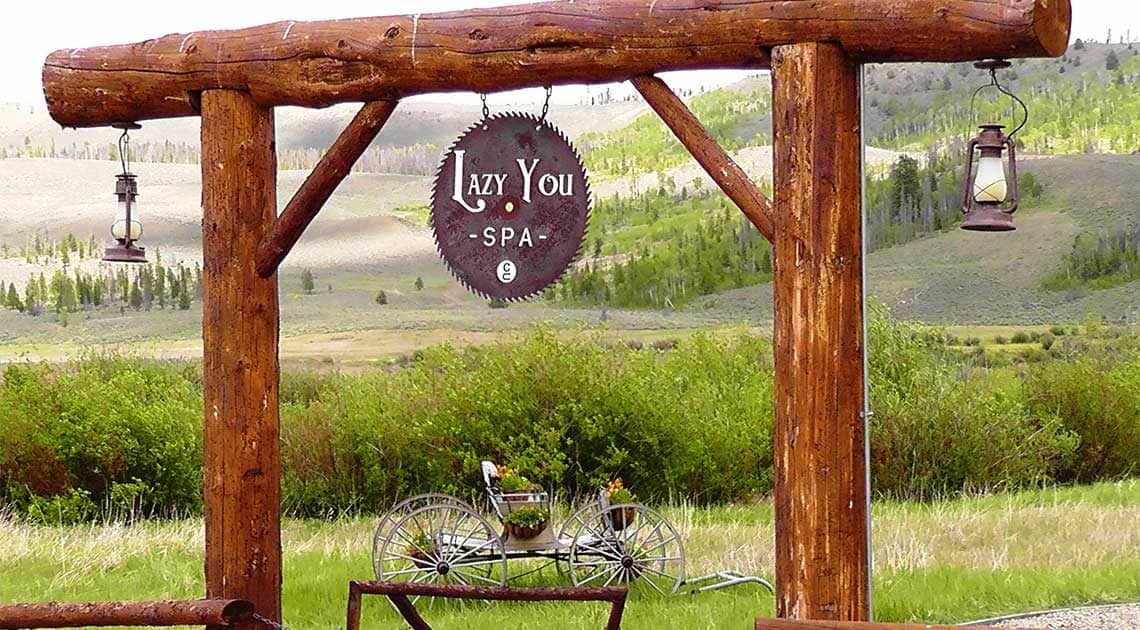 Our full-service spa offers traditional treatments such as massages, facials, and mani-pedis — or try our famous "Cowboy Soak," a moonlit soak in a therapeutic copper tub overlooking the Continental Divide. Champagne and strawberries are included in this unparalleled resort experience!
Whether you're planning a dream family vacation, a romantic couple's getaway, a family reunion, or wedding, C Lazy U Ranch is the ideal spot to rest and recharge. Spots are filling up quickly, so contact us today at 970-887-3344 to book an all-inclusive stay.