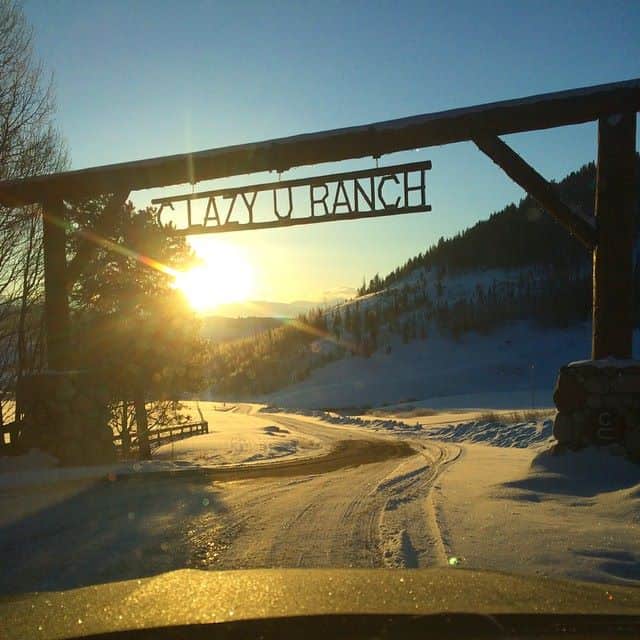 We recently asked our fans on Facebook to share their favorite memory of the ranch. You all did not disappoint! Thanks for sharing your memories and making us smile, laugh, and reminisce on great times with you. We learned you love the oasis of fun and relaxation that a vacation at the ranch provides. Also, apparently love is in the air at the ranch as love stories was one of the most common memory shared!
Please read on for quotes from some of our favorite memories shared. Make sure to check back to the blog this summer, as we will to continue to feature some of these stories and memories with you – our extended family at the ranch!
Don't forget to book your next Colorado family vacation to C Lazy U soon to start creating more memories that will last a lifetime.
P.S. We miss you too!!
What is Your Favorite Memory at C Lazy U?
"When I was a wrangler and met my future wife a guest at the time, among many other great memories."
-Steve S.
"Arriving, relaxing at the patio house and having tears to my eyes thinking "I can't believe we are here!". Such a blessing!"
-Tammy J.
"The view, the staff, my kids seeing the moose up close, feeding the horses, we loved everything about the ranch , can't wait to go back! !!!" ♡
– Jenni C.
"Helping out on a morning wrangle, sun wasn't up yet and the moon was still out, with Tom the wrangler singing "Midnight Rider"."
-Elizabeth S.
"Being able to exhale, NOT being given a room key because "cabins don't have locks" and watching my son ride in the showdeo!"
-Terri F.
"Meeting and becoming friends with my husband when we worked at the ranch in the 80's"
– Jennifer D-L.
"The staff and feeling healthy."
-Kathy N-C.
"On one ride my horse had a miss step, and I was able to walk him back to the ranch and then I was able to take off his saddle and rub him down. Just as he was my own! I was able to bond with him and he had some relax time. That with the sheer beauty of the land and the ranch. I was 18 and the first time alone on a vacation,at first lone some for home by the end I did not want to come home."
– Roberta L-H.
"Meeting my husband! #bestsummerever"
– Britney J-G.
"Dawn Cone(sp?) singing El Paso inside the lodge…"
– David G.
"Learning how to dance with the Jacobs boys. Kevin, Trip, Max, Clay. And the endless possibilities in the kitchen. And mountain drives. There's too many memories. Oh man, and the dances in the old barn out back. Epic."
-Yuliya A.
"Playing kick the can in front of the barn. "Olly olly oxen freeeeeee!!!""
– Adam N.
"if the 1/2 mile driveway down the ranch road could speak it would have a lifetime of stories! When you turn down that driveway IT is like walking into the wardrobe of the Lion witch and wardrobe! Into a land of happiness! I can write a book on all the great memories! Yellow brick road! Dawns point keyhole! Just a small taste of happiness! All these years later the beauty never changes! We all live in a fast paced world! But look for peace and complacency! That is what c lazy u offers guest or employee! Best job ever! I miss big Bertha! Love!"
– Andy R.