For more than 70 years, children and teenagers have been building confidence and independence with the help of our experienced ranch counselors at C Lazy U family dude ranch. Our counselors are always refining the program, which revolves around horseback riding every day. Learn more about the kid's horse program here.
Counselors supervise every age-appropriate activity (from horseback riding to pool time to a game and the Kids Corral) and are with the kids throughout the day. No matter where your child is, he or she will have a counselor nearby. The Teen Program even includes supervised trips, such as overnight camping, whitewater rafting and heading off-ranch to visit a local rodeo.
What makes C Lazy U dude ranch such a great place for kids and teens is the balance of family time and adventure time. During breakfast and after dinner, families enjoy plenty of quality time together. At C Lazy U guest ranch in Colorado, kids experience a family vacation of a lifetime and are kept busy from sunup to sundown, allowing adults to truly relax knowing that their children are happy, safe, and having fun!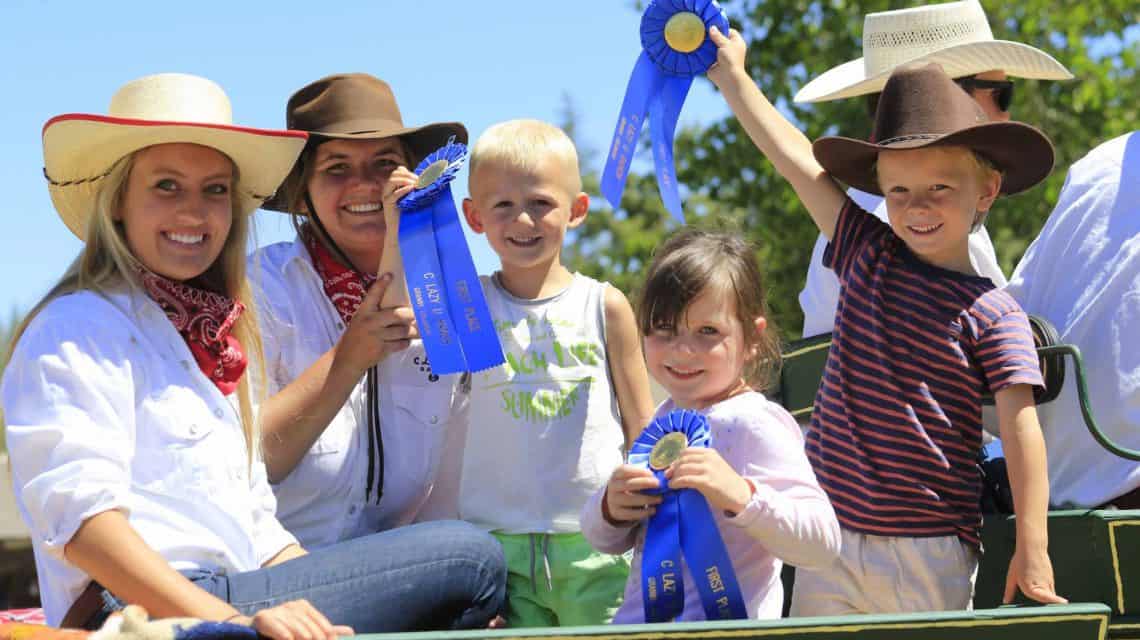 ---
Pony Express Newsletter
Our Pony Express Newsletter is sent once a month and is chock full of fun facts, ranch updates, games and fun facts about the animals on the ranch. Sign up your children today!
Please fill out the form once per email address. For example, if your younger children will receive email at your email address, put their first names in the First Name field, and your email address in the Email field and submit. Then for your teen son who has his own email address, submit the form again with his information.
---
Seasonal Kid's Programs
---
Safety Is Our Top Priority Since 1949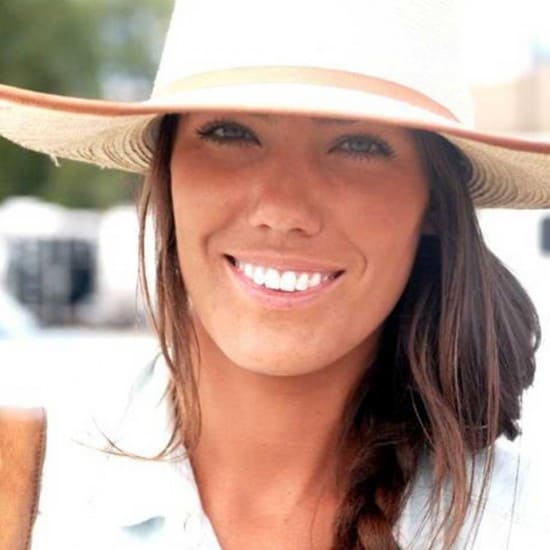 Mackenzie first fell in love with the C Lazy U Ranch in 2010 when she spent her first summer working as a Kids Counselor. After that summer, the ranch was her home for the next 9 years where she did everything from running the Children's Program, working in the barn as a wrangler, to Membership Director. In 2019, Mackenzie put up her cowboy hat for a few years to work for a local non-profit organization that provided recreational and social programs for children and families facing pediatric cancer. Mackenzie has a strong passion for working with children and horses, and she is so excited to join the ranch family again as the Children's Program Manager. Mackenzie and her team will not only make certain that your child is paired with the perfect horse for the week, but better yet they will also ensure that your child makes lasting friendships and lifelong memories filled with adventure! In her spare time, Mackenzie volunteers for Grand County Search and Rescue and enjoys spending time in the backcountry with her husband Brian and their adorable wirehaired pointing griffon named Mugs!
Ensuring the safety of your child with pre-qualified and professionally trained counselors.
The C Lazy U Ranch Children's Program dates back to 1949 when Marion Palmer founded it, and it continues to uphold its reputation for offering superior childcare so you can relax and enjoy your vacation and know that your children are in safe hands on and off the trail.
All counselors are administered a pre-employment screening which includes checking references and running a background check to ensure there are no issues in the past prior to being hired.
There is also an extensive evaluation of horsemanship skills to ensure that your children are safe out on the trail and receiving proper instruction on western horsemanship.
Every counselor goes through a comprehensive training program prior to starting each season when the Children's Program is in operation.
Training includes learning the trails, horsemanship and horse safety.
Each counselor receives training and testing on standard procedures for handling all situations including emergencies on the trails and around the main ranch facilities.
All counselors are required to take a Basic Water Safety course from the American Red Cross for pool safety.
Every counselor (and all year-round staff) are required to have a current CPR and First Aid certification.
Counselors are required to have previous childcare experience as well as horseback riding experience.
Counselors are matched according to their area of expertise whether it is supervising teens, six- to twelve-year-olds or working with the younger children in the cowpokes group ages three to five. Identifying the right role and matching the right counselor with the correct age group is key to the success of our program.
The Head Counselor and Assistant to the Head Counselor have over 10 years of combined experience working with kids at C Lazy U Ranch, ensuring the safety of your children.
The ranch ensures that at least one senior Children's Program supervisor is on duty at all times.
Each counselor is assigned a maximum of eight children at any given time; typically it works out to be less than eight.