Kids and Teens Programs
For more than 50 years, children and teenagers have been building confidence and independence with the help of our experienced ranch counselors at C Lazy U family dude ranch. Our counselors are always refining the program, which revolves around horseback riding every day.
Learn more about the kids horse program here
.
Counselors supervise every age-appropriate activity (from archery to pool time to a game and reading room) and are with the kids throughout the day, even during nap time for the little ones. No matter where your child is, he or she will have a counselor nearby. The Teen Program even includes supervised trips, such as overnight camping, whitewater rafting and heading off-ranch to visit a local rodeo.
What makes C Lazy U dude ranch such a great place for kids and teens is the balance of family time and adventure time. During breakfast and after dinner, families spend time together, then the kids are "on the ranch" the remainder of the day. At C Lazy U guest ranch in Colorado, kids experience a family vacation of a lifetime and are kept busy from sunup to sundown, allowing adults to truly relax knowing that their children are happy, safe, and having fun!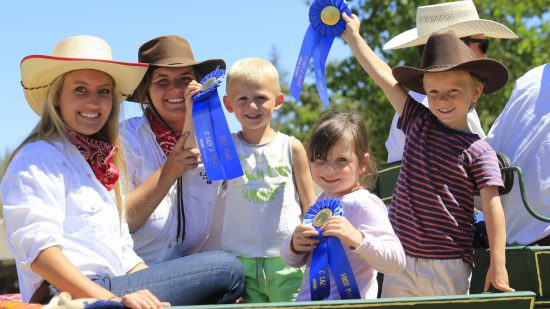 ---
Age-Appropriate Programming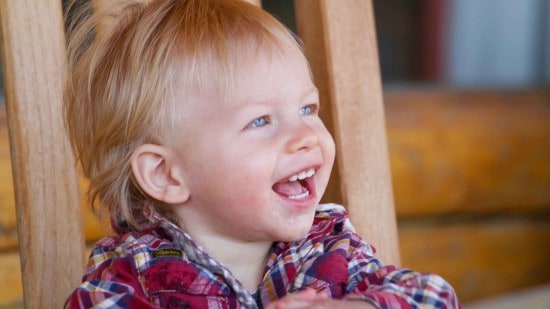 Kids Under 3
Kids under the age of 3 are a little too young for horseback riding, so a nanny is required. C Lazy U proudly offers a special rate for non-family member nannies caring for a child under 3 (or un-potty trained 3-year-olds): half-off the rate of the room he/she occupies.

---
Kids Age 3-5 – Cowpokes
Our "Cowpokes" Kids Program caters to toddlers and young children. Cowpokes are still a bit too young to ride the horses, but they have a ton of fun on pony and donkey carriage rides!
While our Kids Program starts at age 3, any 3 year old that isn't completely potty trained (out of diapers and completely accident free), requires a nanny to escort him/her through the program. The C Lazy U is proud to offer a special rate for non-family member nannies: half-off of the room rate. The C Lazy U reserves the right to remove an un-potty trained 3-year-old from the program should a nanny not be provided.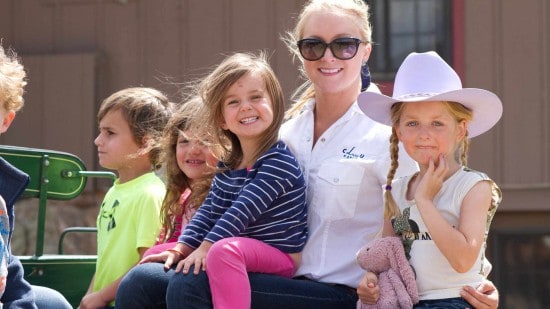 Cowpoke Activities
Pony Rides
The Kids Corral, a game room supplied with games, books, and western arts and crafts
Dinosaur egg hunts
Scavenger & treasure hunts
Picnics
Sing-a-longs
Story time
Nature hikes
Fishing
Shodeo, our family rodeo held at the end of the week
Cookout dinner with parents
Hay rides
Gold Panning
Paddle boating
Donkey Cart rides
Swimming
Talent show
Kids Carnival
Capture the Flag
---
Kids Age 6-12 – Mustangs
The 6-12 year old "Mustang" program creates a memorable kids horseback riding vacation experience. "Mustangs" have their own horse to bond with for the duration of their stay.
Safety is the number one priority at the C Lazy U Ranch. While the minimum riding age is 6 years old, C Lazy U reserves the right to place any child in the Cowpokes program should an assessment indicate the child does not demonstrate the necessary skills or maturity to ride a horse safely. The ranch may also request proof of age for children close to 6 years old.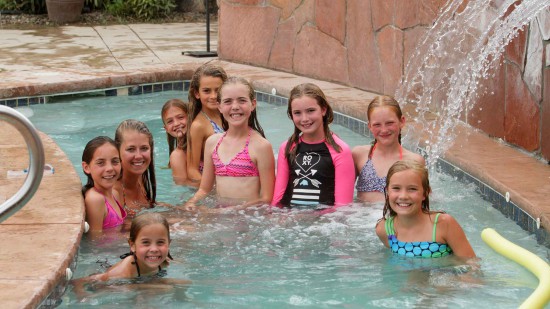 Mustang Activities
Horseback rides, including an on-the-trail lunch twice a week
Family horseback ride
Three extended outings including cookouts with traditional s'mores
Scavenger hunts
Archery
Hayrides
Fishing
Pool parties
Shodeo, our family rodeo at the end of the week
Counselor hunt
Capture the flag
Paddle boating
Tennis
Western themed games, both on and off horseback
Kids Carnival, which includes kid-prepared events for parents
Cookout dinner with parents
Talent show
---
Teens Age 13-17
We recognize that teens are exploring their own independence, so the C Lazy U Teen Program for 13-17 year olds encourages their sense of freedom with the appropriate amount of supervision.
Teen activities center around regular horseback riding adventures, with each teen being paired with a horse they ride and bond with all week. The Teen Program also includes exciting off-ranch trips and additional outings that allow them to experience the independence that makes for a truly memorable and enjoyable family vacation.
All teen program activities are monitored by counselors at all times. Teens who want to enjoy treatments at our Lazy You Spa can be excused for spa appointments (although they might find it hard to tear themselves away).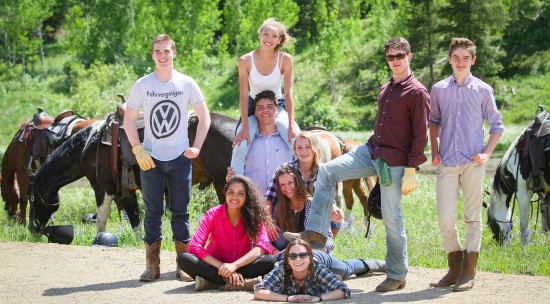 Teen Activities
Mountain exploration on horseback
Cow-cutting clinic
Family horseback ride
Overnight camp outs (equipment and supervision provided)
Rafting / Alpine slide at Winter Park ski area
Off-ranch trip to attend a local rodeo
Ropes course and team building games
Fun and games on horseback such as hide and seek in the willows
Volleyball
Tennis
Archery
Fishing
Capture the Flag
Shodeo, our family rodeo featuring competitive equestrian events
Swimming in pool and hot tub
Reservoir swim ride
Talent show
Family Cookout Night
---
C Lazy U Ranch Children's Program
Ensuring the safety of your child with pre-qualified and professionally trained counselors.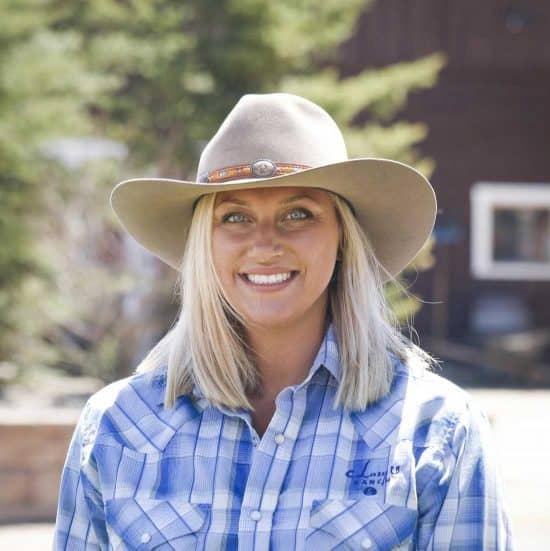 The C Lazy U Ranch Children's Program dates back to 1949 when Marion Palmer founded it and it continues to uphold its reputation for offering superior childcare so you can relax and enjoy your vacation and know that your children are in safe hands on and off the trail.
All counselors are administered a pre-employment screening which includes checking references and running a background check to ensure there are no issues in the past prior to being hired.
There is also an extensive evaluation of horsemanship skills to ensure that your children are safe out on the trail and receiving proper instruction on western horsemanship.
Every counselor goes through a comprehensive training program prior to starting each season when the Children's program is in operation.
Training includes learning the trails, horsemanship and horse safety.
Each counselor receives training and testing on standard procedures for handling all situations including emergencies on the trails and around the main ranch facilities.
All counselors are required to take a Basic Water Safety course from the American Red Cross for pool safety.
Every counselor is also required to have a current CPR and First Aid certification and all year-round staff are CPR and First Aid certified.
Counselors are required to have previous childcare experience as well has horseback riding experience.
Counselors are matched according to their area of expertise whether it is supervising teens, six- to twelve-year-olds or working with the younger children in the cowpokes group ages three to five.  Identifying the right role and matching the right counselor with the correct age group is key to the success of our program.
The Head Counselor and Assistant to the Head Counselor have over 10 years of combined experience working with kids and they have both been on ranch working together for the last three consecutive years overseeing the kids program and ensuring the safety of your children.
The ranch ensures that there is always one senior children's program supervisor on duty at all times and there is never more than 8 children per counselor at any given time and most often than not this number is typically well below 8.