« Back to All Specials & Events
Julie Goodnight's Horsemanship Immersion
October 21 - October 25, 2021
Special Event Navigation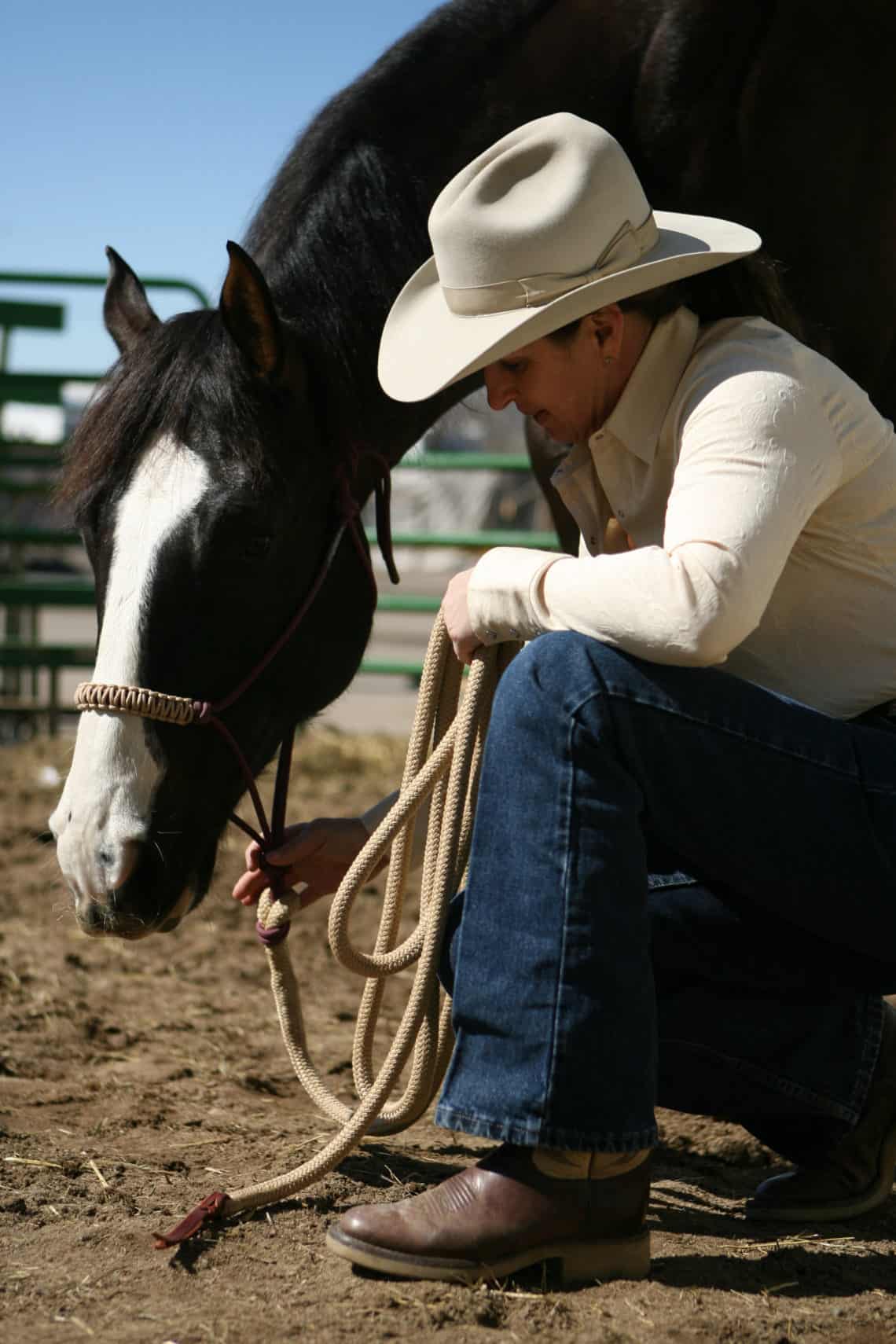 Designed for insatiable learners who are passionate about horses and are looking for an immersion experience to elevate their horsemanship to new levels. Julie Goodnight, renowned trainer and clinician, will teach you all you need to know (and more!) during this equestrian boot camp here at C Lazy U Ranch!
During the five-day, four-night program, Julie will focus on education and skill building with:
Daily riding lessons with Julie to improve your position, communication, and control
Lessons on ground manners and relationship training
Hands-on Workshops on desensitizing, conformation, saddle fit, bits, vital signs, first aid, bandaging and wound care
Demonstrations on science-based training techniques
Seminars on horse behavior and herd management
Morning trail rides in the mountains
With the large, heated indoor arena, a laboratory of 200 horses, and all the incredible amenities of the ranch, every minute of the day will be meaningful! This program is suitable for adults of all ability levels—the only prerequisite is a strong desire to learn, to improve and to enjoy the company of like-minded souls.
DATES: October 21-25, 2021
RATES (per person per night):

Adult Double Occupancy: $525
Adult Single Occupancy: $595
About Julie Goodnight
Julie Goodnight is best known as host of the popular TV show, Horse Master, which aired weekly on RFD-TV for eleven years. Julie's clear and humorous teaching style and her enlightening insights on horse behavior, inspire and educate audiences everywhere. A certified Master Clinician, Julie travels the globe teaching riders and giving horse training demonstrations. She's a published author with a syndicated column, a monthly blog and podcast, a keynote speaker, and is an active social media influencer. Julie is CEO of 2Horse Productions, an equine, nature and adventure lifestyle production company. Goodnight is the recipient of the Exceptional Equine Educator Award and CHA's Partner in Safety Award, and resides on her horse farm in the mountains of Colorado.
*Some activities may incur an additional charge.
---