« Back to All Specials & Events
This special event has passed.
Andy Stein Performs at the C Lazy U
July 24, 2016 - July 31, 2016
Special Event Navigation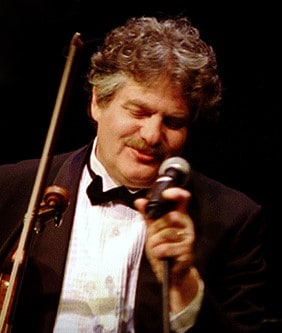 Guests staying at the Ranch during the family vacation week of July 24-31 will get an extra treat this year! The Ranch is excited to welcome world-renowned fiddle player and violinist Andy Stein to the Ranch. Andy will have a live performance on July 28, 2016, and join the guests for an exciting night at the Ranch.
This week is almost full, so book your cabin as soon as possible to enjoy this one-of-a-kind event!
Call 970-887-3344 or
Andy Stein
Andy Stein is a musician with a checkered past. Besides freelancing as a violinist/violist in chamber and orchestra groups in his native New York, he has recorded with Itzhak Perlman, Placido Domingo, Marilyn Horne, Frederica Von Stade, toured China with a string quartet, and performed concertos (listen to Brahms Violin Concerto excerpt) with orchestras in New York, Chicago, New England, Pacific Northwest, and the South. He has appeared on numerous television programs including Late Night with David Letterman, Saturday Night Live, Great performances (PBS) and As The World Turns (CBS). He has also been a featured soloist in a number of Broadway Shows, including the Lincoln Center production of "Anything Goes," and the 1990's Broadway revivals of "Guys and Dolls" and "Fiddler on the Roof." He has produced records of rock 'n' roll and jazz, and conducted on radio and television.
Andy entered the popular music field as a founding member of Commander Cody and his Lost Planet Airmen, where his distinctive style on violin and saxophone added a swing element to this beloved rock 'n' roll band of the early '70's. He subsequently worked with Asleep at the Wheel, Emmylou Harris, Bob Dylan, Dr. John, Willie Nelson, Merle Haggard, Charlie Daniels, Marshall Tucker Band, Aerosmith, Billy Joel, Alan Menken, Madonna, Mariah Carey, Smashing Pumpkins, Grover Washington Jr., Chakka Kahn, Diane Reeves, Barabara Cook, Audra McDonald, Dionne Warwick, Ray Charles, B. B. King, Memphis Horns, Eric Clapton, Whitney Houston, Kathie Lee Gifford, Manhattan Transfer, Tony Bennet, Carol King, James Taylor, Michael Jackson, Paul McCartney, etc. and holds a Grammy award for Best Country Instrumental 1978. He has performed for two Presidents of the United States, the President of the Dominican Republic, four mayors of New York, and for the Native American occupying force on Alcatraz.
---
Subscribe to our email list and never miss a special or event!