Hello loyal blog readers (I came to the conclusion today, by the way, that the reason I have so many loyal readers is because this blog is essentially an extension of me, so when you can't be with me all the time this give you the next best thing… right? Well, I'm back and so is my essence)!
So, I've decided that we need to add an element to the blog posts… a sort of humanitarian edge to my entries, as I've been accused of being too self involved (I don't see it, but often times excellence is regarded as self-involved… hey- I didn't ask for this gift, OK!); anyway, I've decided that I want to start acknowledging 1 quadruped each month that exemplifies what I think it is to be a truly great C Lazy U contributor (I couldn't very well limit it to just horses- maybe one of those alpacas will actually step up and show us his or her stuff someday…maybe.
At any rate, I'm proud to introduce to you the first of our monthly quadrupeds of the month, Willow: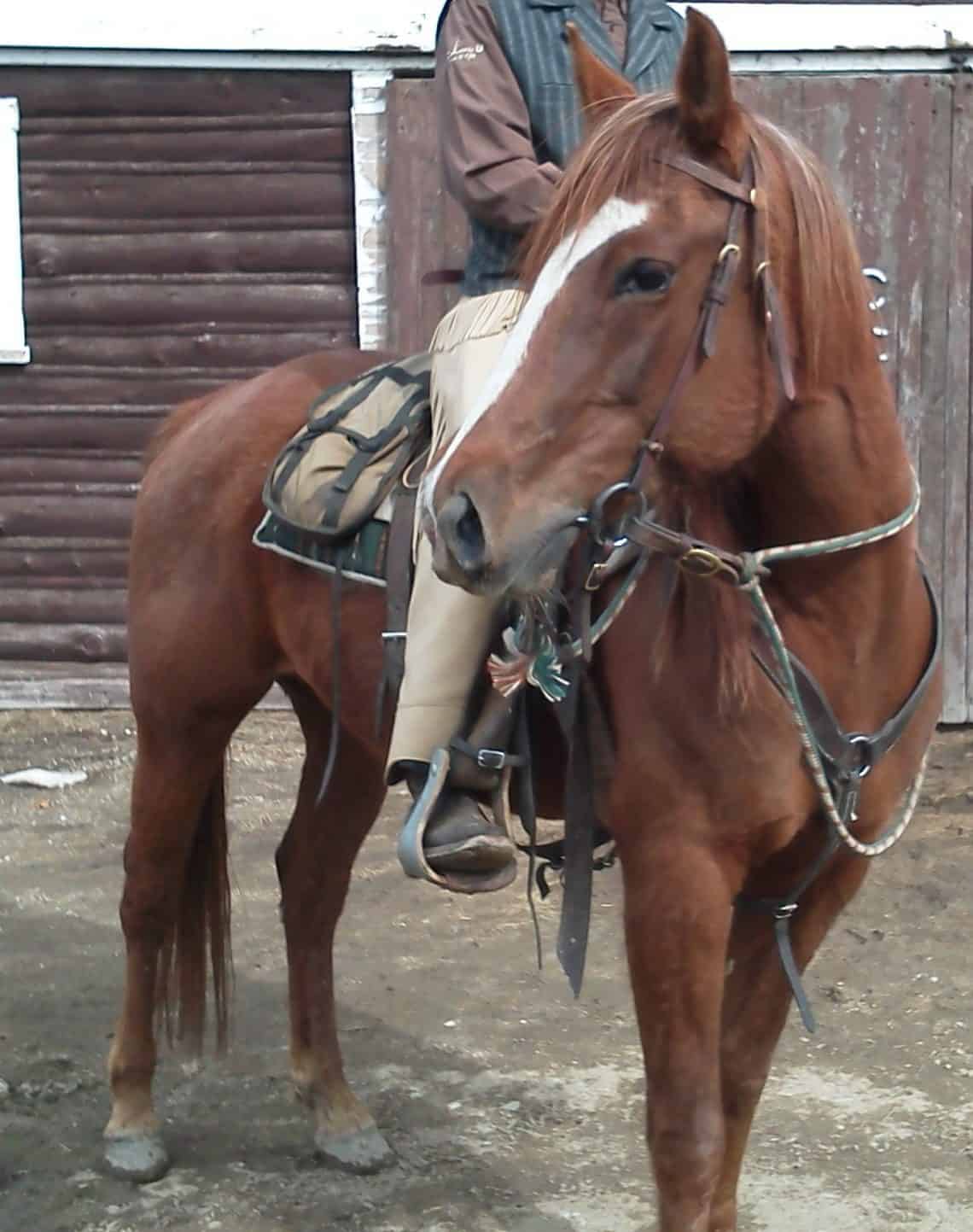 Why have I picked her for this great honor? Well, Willow was new to our herd as of last year, and made it into the adult string by the end of her first summer here- something very few newbies are able to accomplish in 1 season- you go girl!!
Well, that's that for now. I look forward to writing something wonderful again in a few weeks. Until then!