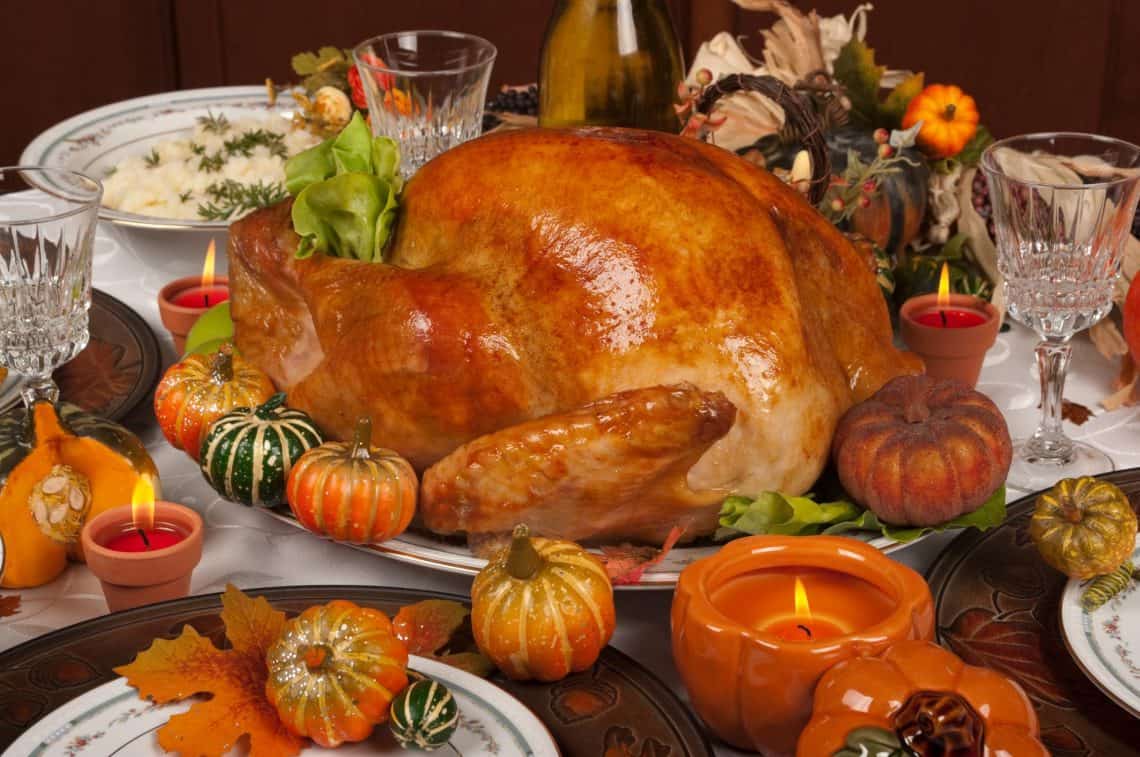 Life gets so busy with work, school, and everyday tasks that we have to schedule in time just to sit and take a breath. There aren't enough hours in the day to do what we'd like, and that's what makes holidays so important. During holidays, work moves to the backburner so that we can put dear friends and family on the forefront. Taking the time to value our loved ones and create new memories is what these days are all about.
But as much as we'd like to make each minute count, we still have things to do. The house needs to be cleaned from top to bottom, pounds of food need to be cooked, dishes have to be washed, and a giant turkey has to be lugged around. As great as holidays are, all that tradition takes a lot of work. Our families are worth it, but wouldn't it be nice if we could put all that time and energy into having fun with everyone? The good news is you can!
The idea of going away for Thanksgiving may seem odd since it's such a family-focused holiday, but taking a memorable family trip over Thanksgiving doesn't have to mean forsaking traditions and sitting on a beach. The C Lazy U dude ranch is hosting a Thanksgiving getaway that will quickly become the new family tradition. Our working horse ranch allows families to "power down" while still having fun in a family-friendly setting that harkens back to simpler days. With unique activities like daily horseback riding, winter sports and bonding time between your family and other guests this Thanksgiving will be one that's remembered and talked about forever.
Here's how spending the holidays away from home can make your Thanksgiving better than ever!
Unplug the TV
With the cooler weather of November and the need to entertain a house full of people, families turn to the TV for help. As much as we may love watching those football games and holiday specials, spending the day in the glow of the LCD hardly qualifies as quality family time. There's so much more fun to be had!
Getting outside is one of the best ways to rocket the level of holiday fun. You can enjoy the crisp fall air in your backyard, but the world gets so much bigger as you're riding on horseback through the Rockies and watching horses run loose in open pastures. In a setting like this, it won't be fight to get the kids to go outdoors.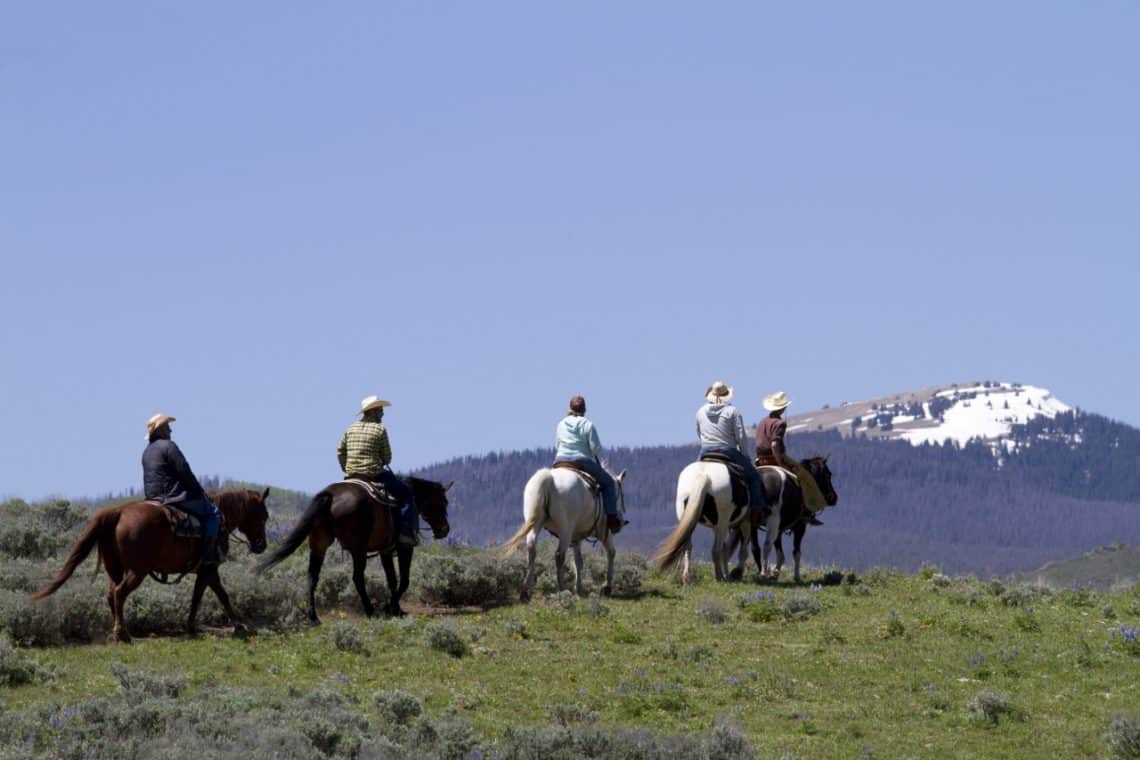 If you're looking to stay indoors there's just as much potential for fun – away from the screen. Pick up some family-friendly board games that can be enjoyed by all ages. You can easily find games that the whole family can play, but don't forget to grab a few age-specific games. Then you can split up into game groups so you can really get your game on. Playing group games at C Lazy U is a great way to make new friends!
Take Off That Apron!
There's no doubt that the highlight of Thanksgiving is in sitting down to a glorious table full of smells and steaming dishes. Turkey, green beans, potatoes, rolls, casseroles, and pies make for one heck of a meal, but putting all of that together is a full day of work. Then you still have to take care of clean up. The holidays are supposed to be a time of fun and relaxation. Instead of spending all that time cooking and cleaning, why not let a professional handle it for you?
Here at C Lazy U, the gourmet dining will have your tastebuds fluttering in delight, and you won't have to spend a single minute on your feet. Instead of committing to hours of stirring, basting, and washing, you're free to have fun with friends and family. For once, the meal is all about the meal and how it brings family together.
If you truly enjoy the cooking, you're invited to join the C Lazy U culinary team for a cooking experience where you'll learn some new recipes and techniques that will be used to prepare the Thanksgiving Day meal. It's a great way to get eager helpers involved in the kitchen without being underfoot.
All Your Favorite Activates … and Then Some
Some traditions are just too important – and too fun – to give up. Enjoy Thanksgiving Day by watching the Macy's Thanksgiving Day Parade and football games (besides, games are always more fun when you're watching with a group), but break it up with some very different activities. Keep the kids entertained with a morning feed wagon ride and an early afternoon horseback ride. Or embrace your inner outdoorsman by trying your hand at archery or trapshooting. If you really want to relax, C Lazy U has an on-site spa.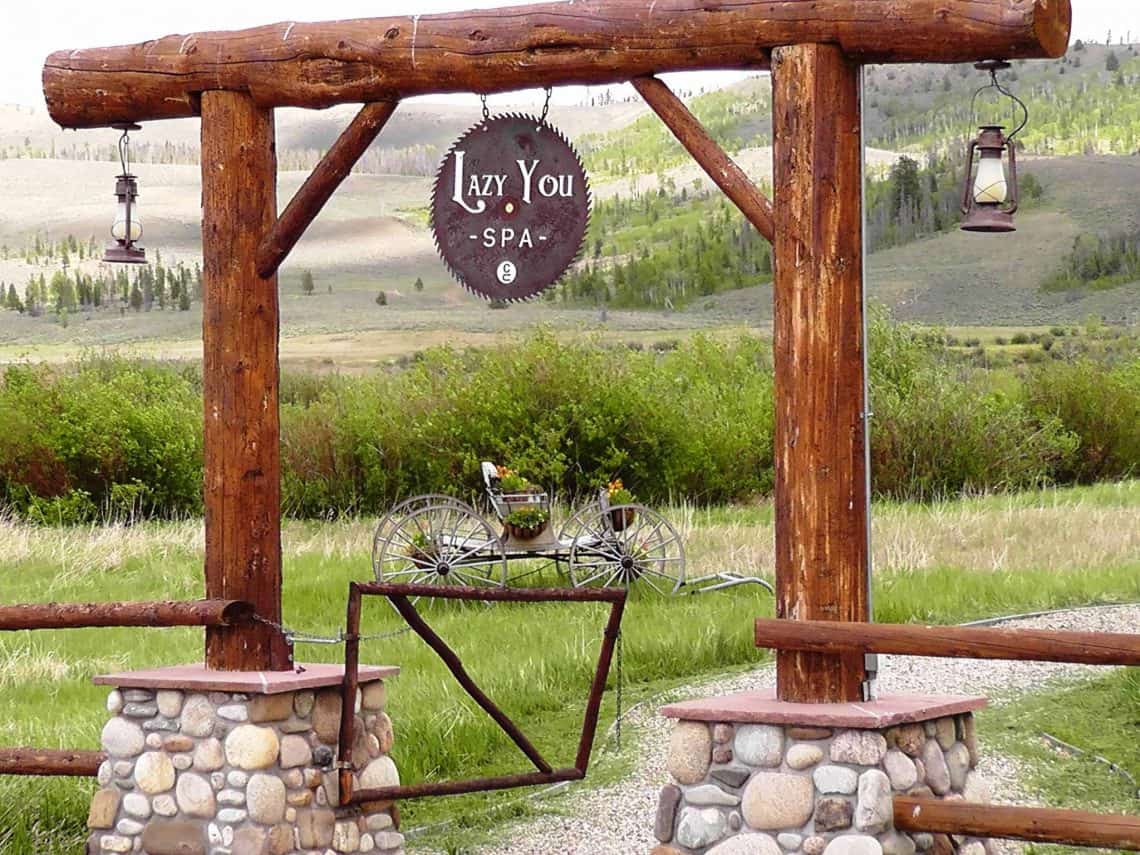 Thanksgiving at C Lazy U is all about enhancing this amazing holiday with more quality family time and relaxation. We want the experience to be truly memorable, not just another family dinner. C Lazy U is a holiday getaway that truly fits the spirit of Thanksgiving.
This holiday will be even more jam packed with picture perfect moments, so bring along your camera, get out of the kitchen and make some lasting family memories. Happy Thanksgiving from our family to yours!